COVID-19 cases continue to surge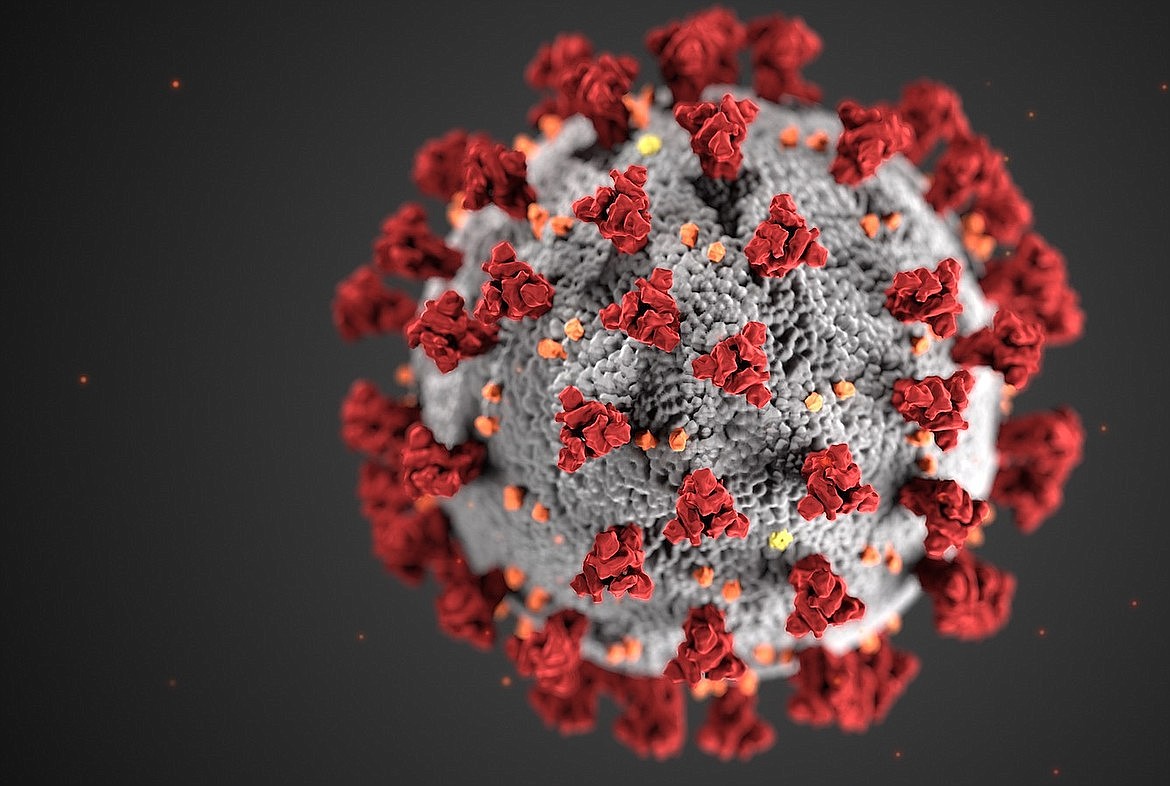 by
KEITH KINNAIRD
News editor
|
June 26, 2020 1:00 AM
SANDPOINT — Another 23 confirmed cases of novel coronavirus, including six new cases in Bonner County, were recorded on Thursday, according to the Panhandle Health District.
The new cases push the regional total to 215 cases, with 169 in Kootenai County and 24 in Bonner County. Benewah County has 13 cases and nine cases involve persons whose primary county of residence is undetermined, the health district said. A case was reported late Thursday in Boundary County.
The virus, which causes COVID-19, has not been detected in Shoshone County, according to PHD. Coronavirus is blamed for one death in Kootenai County.
It's the second consecutive day the region has seen a 23-case surge in infections.
There are 81 active cases in Kootenai County and 17 active cases in Bonner County. Benewah County has three active cases, the health district said in post to Facebook on Thursday.
The Idaho Department of Health & Welfare said 220 confirmed or probable cases of coronavirus were tallied on Thursday, lifting the statewide case total to 4,865. The virus has claimed the lives of 90 Idahoans, Health & Welfare said.
Governor Brad Little announced Thursday that the state will transition to a regional response to COVID-19, and the state did not meet metrics to move out of the final stage of the Idaho Rebounds plan.
"The statewide approach to mitigating the spread of COVID-19 three months ago was the right thing to do. Three months ago, testing and contact tracing was limited, some areas of Idaho faced alarming healthcare capacity restraints, and there wasn't enough personal protective equipment on hand for businesses and healthcare workers. But from the start, our plan was to eventually transition to a more regional approach in our response, and that's what we've begun," Little said.
Idaho will stay in the final stage of the Idaho Rebounds plan for at least another two weeks.
Idaho did not meet the epidemiologic and healthcare criteria to advance past Stage 4. The number of reported cases from June 10-25 trended upward instead of downward, the percent of positive tests from June 8-21 trended upward instead of downward, and the average percent positive for the prior 14-day period was greater than 5-percent at 5.12-percent, Little's office said.
In addition, the number of healthcare workers reported with COVID-19 from June 10-23 trended upward.
The Northeast Tri-County Health District in Washington state said the number of coronavirus held at 20 confirmed cases. There are 16 cases in Stevens County and three cases in Pend Oreille County. Ferry County had one case that was ultimately fatal, according to NETCHD.
The Montana State Department of Public Health recorded 37 new confirmed cases of coronavirus on Thursday, bringing the statewide total to 803 cases. There are seven cases in Lincoln County and no cases in Sanders County, according to the state.
Keith Kinnaird can be reached by email at kkinnaird@bonnercountydailybee.com and follow him on Twitter @KeithDailyBee.
---