Little extends Idaho's Stage Four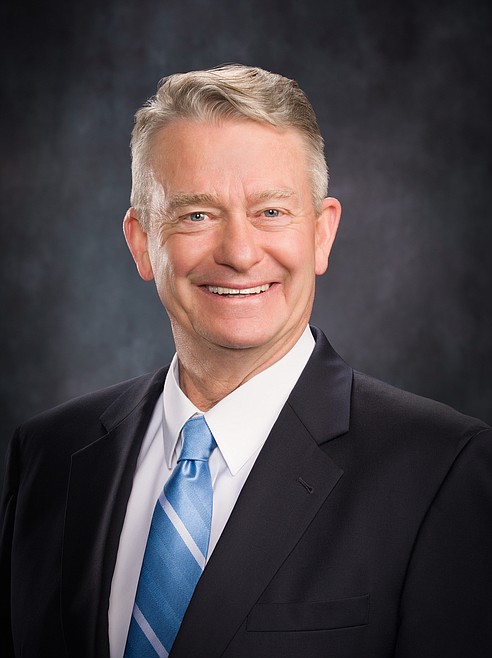 by
CRAIG NORTHRUP
Staff Writer
|
June 26, 2020 1:00 AM
In a press conference of pleas for Idahoans to practice safer measures against the spread of COVID-19, Gov. Brad Little said the state will remain Stage Four of its Rebound Idaho plan.
"With more and more activity occurring around Idaho," he said, "and more and more people going back to work, we know there would be a rise in confirmed cases of COVID-19, especially as we increased our testing."
But that rising number of cases, officials say, have crossed the threshold of what the Department of Health and Little's coronavirus working group deem safe. Idaho hit a record Tuesday with 243 new cases. It's the latest in what health officials describe as an untenable trend.
"Our cases have been increasing pretty dramatically in the last two weeks," said state epidemiologist Christine Hahn. "...In the past, despite some increases, we've been able to look to our percent positivity of labs and say, 'Well, we're still under five percent, so we're doing okay.' But you can see our percent of positive lab tests are also now well over five percent, so we did not meet this epidemiologic criteria, just looking at how common is this disease and how widespread (it is) in the state."
Extending Stage Four is a largely symbolic measure, as the final phase in Little's plan essentially opens up the remainder of the state while setting forth guidelines, rather than restrictions. Gatherings can still be of unlimited size and scope, provided health mandates are met. Nightclubs can remain open, so long as those establishments maintain strict protocols. Senior living facilities and jails can still accept visitors.
The only tangible restriction — outside of existing health protocols — places certain limits on non-essential travel to places with community spread. Stage Four was implemented June 13 and was set to expire Monday, though it will now be extended at least through July 10.
But Little added that more restrictive measures will be put in place if Idaho's numbers continue to trend toward disaster. Washington state has grappled with its own COVID spread by requiring masks to be worn in public. Little said he was not willing to force Idahoans to wear a mask at this time.
We'll look at all options," Little admitted, "but...mandatory masks for somebody who works by themselves outside all day? That doesn't pass the common sense test. What does pass the common sense test is: We know that face coverings work."
While Little indeed that getting Idahoans to comply with such a law would be a fool's errand, he still urged everyone to follow the guidelines set forth by health organizations across the country, including here at home from Panhandle Health.
"Folks, we want businesses to open," he said. "We want our children back in school at the end of summer. So please: Do not let your guard down. You can engage in the economy, safely go back to work and safely seek care from your medical provider. '
"But you must do so while practicing the proven measures to fight COVID-19. Wear protective face coverings in public. Keep physical distance at least six feet from others outside the household.
"Wash hands and surfaces regularly. And stay home if you're sick. Together — and only together — we can restore the prosperity we had just months ago."
---