The essential facts of community spread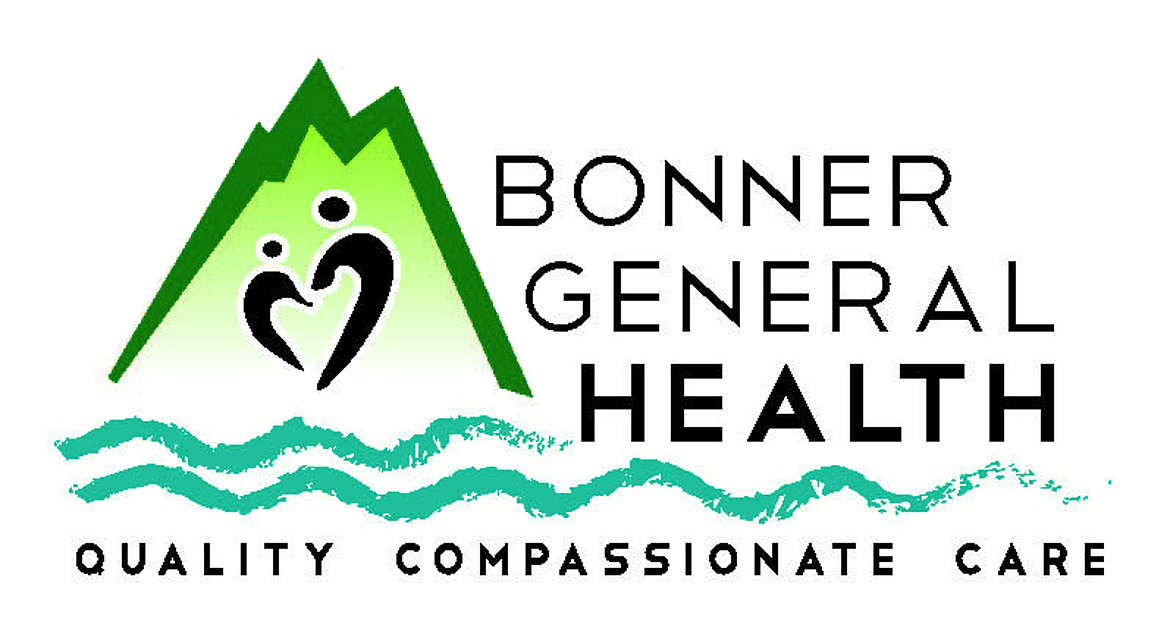 SANDPOINT — Bonner County continues to see a rise in COVID-19 cases.
"Despite our community's diligence in following the recommended precautions, community spread is circulating through our area," Erin Binnall, Bonner General Health public information officer, said in a press release.
Bonner General Health is working closely with Panhandle Health District, regional partners, and community providers to ensure the most recent guidance is being followed. COVID-19 is understood to spread mainly from person to person. Spread occurs between people who are in close contact (within about 6 feet) with one another through respiratory droplets that come from the mouth or nose when an infected person coughs, sneezes or speaks. COVID-19 can be spread by people who are not showing symptoms or before their symptoms start.
Essential ways to help prevent the spread of COVID-19:
• Keep at least 6 feet apart from others
• Wash your hands often & disinfect high-touch surfaces
• Wear a cloth face covering when you are in public spaces where keeping 6 feet apart is difficult
• Stay home if you are sick
You are at a higher risk of getting sick if you are:
• Living with a person who has COVID-19,
• Providing care for a person who has COVID-19,
• Within 6 feet of a person who has COVID-19 for at least 15 minutes, or
• Have had direct contact with secretions from a person who has COVID-19 (e.g., being coughed or sneezed on, kissing, sharing utensils, etc.).
What you should do if you had close contact with a person or live with a person who has been diagnosed with COVID-19:
• Try not to panic: If you are exposed, begin to self-isolate from the general public and especially those high-risk individuals. Stay home other than to seek medical treatment. If you do leave your home, please wear a mask to prevent potential spread.
• Call your primary care provider and report the potential exposure. If you do not have a primary care provider, contact Panhandle Health District at 877-415-5225.
• Minimize your contact with others for 14 days from the date of exposure, regardless of whether you test positive or negative.
• It is important not to test too soon. The incubation period for COVID-19 after exposure is approximately 3-5 days, and possibly up to 14 days. If you test too soon after exposure, you may test negative, giving you a false sense of relief.
• If you test negative, follow CDC and Panhandle Health guidelines regarding precautions you should continue to take for the next 14 days.
• If you test positive, Panhandle Health District will contact you to determine contact tracing. Please self-isolate and limit contact to anyone outside of your home.
* If you are unwell and need to visit the Emergency Department, please do so. Call ahead at 208-265-1020 to let them know you have been exposed to COVID-19 and are sick with symptoms.
• If you are in distress and having difficulty breathing, call 911. Let the dispatcher know you are having COVID-19 symptoms and have had contact with someone who tested positive for COVID-19.
• If you have general questions about COVID-19, go online to bonnergeneral.org or call the BGH information line at 208-265-3323
"Bonner General Health continues to follow guidelines from the Centers for Disease Control and Prevention as well as our clinical experts' during this pandemic," Binnall said. "We all must do our part to keep ourselves, family, and community members safe."
Bonner General Health is offering curbside COVID-19 testing at the hospital's Emergency Department.
An order must be faxed from your primary care provider or Panhandle Health District. If you do not have a doctor's order, you can still be screened and tested by our Emergency Department physician (this will be billed as an Emergency Department visit). Please call to schedule an appointment for a curbside test. Hours of testing are changing daily based on the needs of the community.
Additional Resources:
• Panhandle Health District Hotline: 877-415-5225
• Idaho Department of Health & Welfare: 888-330-3010
• Bonner General Health Information Line: 208-265-3323
---