School board is updated on virus plan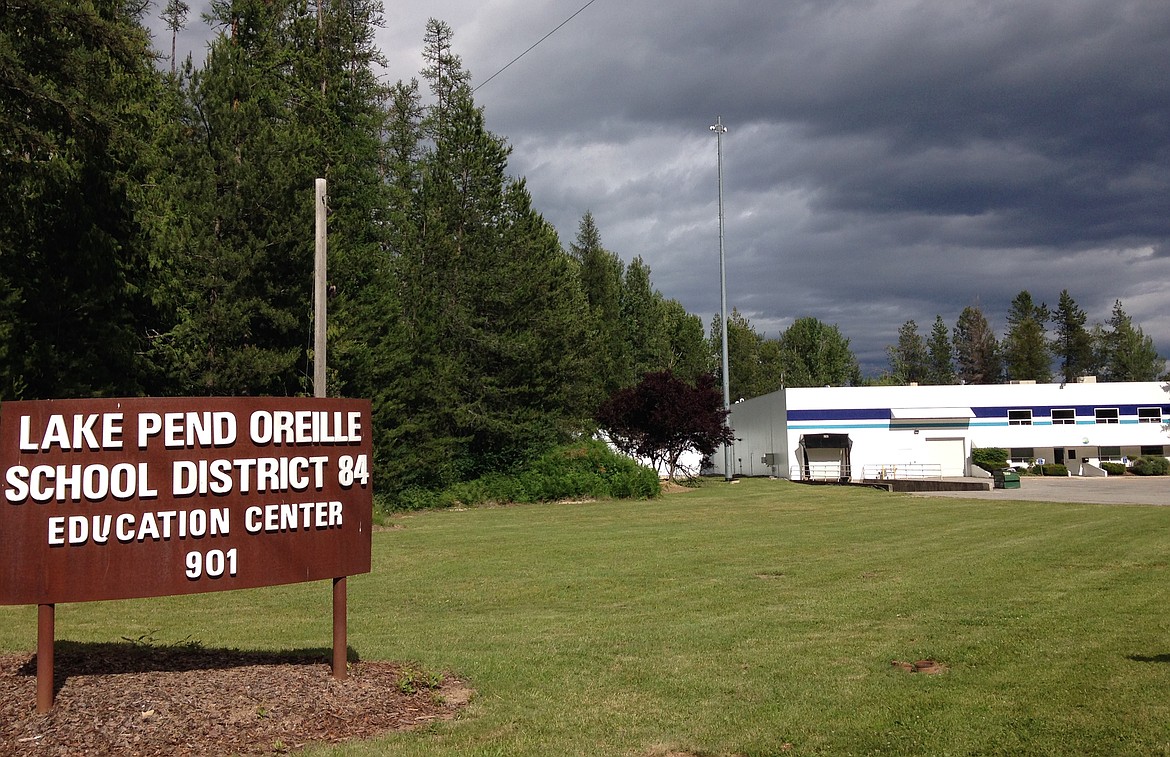 (Daily Bee file photo) The Lake Pend Oreille School District central office.
Precautions for the potential coronavirus crisis in our school district are no different than the precautions that are made on a regular basis to prevent any infectious disease from circulating throughout our schools.
Superintendent Tom Albertson said that school buses are cleaned with disinfectant sprayers and that Clorox wipes are used to clean all the surfaces in the schools. School nurse, Dana Williams said that some schools in the country have closed down to disinfect. "We disinfect every night."
Williams said that she's pushing washing hands and even doing classes for the kindergartners on how to wash properly. "We've been to all the schools to tell all students things like 'don't touch your eyes, nose or mouth and never share water bottles,'" she said.
And, she emphatically recommends that children who feel sick stay home. "Your kid has a fever and you give him a Tylenol and send him to school, he still has a fever, he might feel better, but he's still sick. This goes for teachers as well. We've never had to shut down a school because one teacher was absent."
Because our area is low-risk, there aren't any test kits in Sandpoint, but they're on the way. "So far there are no cases in Idaho, Montana, the Dakotas or Eastern Washington," Williams said. "But, that doesn't mean we won't get it." Albertson also pointed out that children, as a rule, are low risk to suffer from the virus unless they're immunocompromised.
Superintendent Tom Albertson and school nurse, Dana Williams reported to LPOSD Board of Trustees at this week's meeting that they are relying on Panhandle Health for daily updates.
The protocol here is the same as what's been advised nationally, if you suspect you or your child has the coronavirus contact your primary care provider first. It's critical that you do not just arrive at the hospital. If you suspect you've contracted the virus, contact Bonner General Health Emergency Department at 208-265-1020 prior to going there.
Albertson said that the question is, "how do we deliver education if schools have to close?" He said the upper grades aren't as problematic as the elementary level if the closure is long-term. Some schools around the country are using a web based classes program called Schoology.
"The keyword is flexibility," he said. And, he said that the district will follow the advice of Panhandle Health.
On a different subject, the trustees heard from mother of five, Loni Blair during the public comment period. Her two adopted children are in the third and sixth grades and ride the school bus to school.
"I have an issue with Chromebooks at school," she said. "Children are downloading inappropriate images and this year kids on the school bus were looking at full born porn. This is a new experience for me. I'm scared for the kids."
Blair said that the problem includes cell phone usage. She's talked to the principal and the school bus driver about what can be done and she understands that the IT people are working hard to limit access but kids are still being exposed to undesirable images.
Trustee chairman, Cary Kelly said that the board couldn't take any action at that meeting because it wasn't on the agenda, but that they will take this issue very seriously.
"This is unsatisfactory. I wouldn't want my children or grandchildren exposed," Kelly said.
Walking out of the meeting, Albertson said that one of the most difficult problems is parental control. Blair said that her older children weren't allowed to have electronics without her having all their passwords and monitoring their activities, although other parents' rules are obviously less stringent.
"This isn't just about lack of parenting," Blair said afterwards. "This is happening on the school bus which makes it the school's responsibility to limit access to the internet."
---