City mulls disaster declaration
by
Caroline Lobsinger
Staff Writer
|
March 18, 2020 1:00 AM
SANDPOINT — Tuesday morning, the East Bonner County Library District announced it would be closing effective today.
Not too long afterward, Greater Sandpoint Chamber of Commerce and city of Sandpoint officials announced in a joint letter to businesses that the city was expected to make a disaster declaration in the near future due to the ongoing coronavirus pandemic.
Kate McAlister, chamber president/CEO; Sandpoint Mayor Shelby Rognstad and Sandpoint City Administrator Jennifer Stapleton said in the letter that they were working together to bring local business owners pertinent and helpful information for the upcoming weeks ahead.
The city of Sandpoint will be making a disaster declaration in the near future, which will likely include new health guidelines for restaurants and bars within the city limits to ensure the overall health of our community and surrounding area, the trio said in the letter, dated March 17. In coming days, there is also a likelihood that this could include a mandatory shutdown.
"This is not an easy decision and is not taken lightly," the trio said. "Decisions are based upon what health officials are advising. Please keep in mind our demographics of retirees in the area as this is the most vulnerable group. "
The officials said their priority is the health of our community and surrounding area, adding they are looking at every angle to make sure the best decisions are made with everyone in mind.
"We are a community of resilient individuals and we will get through this together. Help out where you can, even if it is staying home and safe," the trio said. "We will get through this together."
After suspending some programs due to the pandemic and the need for social distancing, East Bonner County Library District officials announced Tuesday they made the "very difficult decision" to close the Sandpoint and Clark Fork libraries and Bookmobile until further notice, effective today, March 18. All library events, interlibrary loans, and Homebound Services have been suspended for the time being. Library officials have not scheduled a re-open date at this time and officials said they would post updates to the district's website at ebonnerlibrary.org as information becomes available.
Patrons will not be able to reserve materials online nor will they be able to pick up materials that have already been reserved until after the library reopens, EBCLD officials said in a press release. Patrons are asked to hold onto their materials rather than return them. All drop boxes will be closed. Materials will not be counted as overdue while the library is closed.
For staff safety, a limited number of employees will continue to work inside the library during the closure. Calls to the library will be answered by voicemail. Staff will return inquiries as soon as possible and email response time may also be delayed, officials said.
EBCLD officials said the decision to close the library was not taken lightly. Library trustees and staff are saddened to know that patrons will not be able to access the physical library materials they need and want during this difficult time, they said in the release.
"I hope our patrons know how much we really do care about them and that we look forward to seeing them again when the library reopens," said Ann Nichols, library director.
While the 2020 Girl Scout cookie program will go on, Girl Scouts of Eastern Washington and Northern Idaho announced they would be suspending the booth sales portion of the program, which was scheduled to run March 27-April 19. In addition, all programming is temporarily suspended, and its Program Center's spring break camp was canceled.
The safety and wellbeing of girls and volunteers is of great importance during all Girl Scout activities, including the Cookie Program. We continue to monitor COVID-19 [the coronavirus] and will keep our volunteers updated on any changes," Girl Scout officials said in a press release.
For 27 years, Sandpoint United Methodist has been providing community meals. However, church officials decided to temporarily suspend serving meals in its Fellowship Hall for a minimum of two weeks beginning Thursday, March 19. The community meal will instead be served in to-go boxes and will be available to all who are hungry from 4-6 p.m. on Thursdays at the church. As always, the meal is free to all who need a hot meal.
Church officials said the decision was reached as a precaution in lieu of the expanding threat from COVID-19 and the possibility of transmitting the virus through close contact. While the uncertainty remains of how this disease will present itself, shifting from a dining room meal to a to-go meal is the most prudent solution at this time, they said in a press release.
"In the Methodist tradition, the decision to not serve meals in our Fellowship Hall during this crisis is the best one for this moment," Jo Dene Romeijn-Stout, pastor of Sandpoint United Methodist Church, said. "John Wesley taught us that there are three simple rules we must follow — do no harm, do good works, remain in love with God. Although it pains us to not be able to provide our usual fellowship with the meal, we believe that by continuing to gather we may do harm to the community. This decision is the pro-active and responsible one."
Romeijn-Stout added that Pacific Conference Bishop, Elaine JW Stanovsky instructed all churches in Washington, Oregon, Idaho, and Alaska to suspend Sunday services for two weeks and Sandpoint United Methodist Church is complying in order to reduce the potential of exposing our members.
"Sandpoint UMC faithfully expects that with care, all the greater Sandpoint community can weather this developing pandemic and that they will soon be again operating on their usual schedule," Romeijn-Stout said.
Caroline Lobsinger can be reached by email at clobsinger@bonnercountydailybee.com and follow her on Twitter @CarolDailyBee.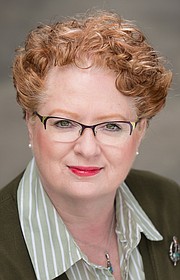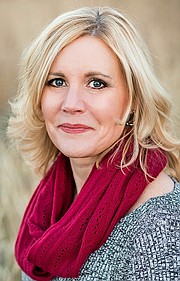 ---