Greene's Gripe: Don't give up hope, the season isn't over yet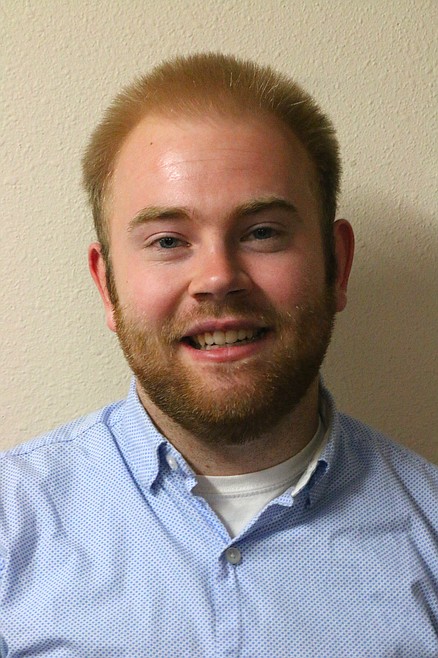 by
Dylan Greene
Sports Editor
|
March 18, 2020 1:00 AM
Coffee — a necessary part of nearly every adult's morning prescription. Without it, most are zombies.
But for me, coffee just isn't my thing. I have never relied on coffee to wake me up. Instead, sports is what gets me out of my bed in the morning.
I immediately flip on the TV to ESPN when my eyes open, grab my phone and scroll through social media to see what is happening in the world of sports. I've done it my entire life.
I live and breath sports and that's why I chose to make a career out of being a sports journalist. So when professional sports leagues starting suspending their seasons due to the coronavirus I was pretty upset. What was I going to watch on the weekends when I had free time? How was I going to live without seeing highlights of my favorite teams and athletes every night?
Even worse, COVID-19 took March Madness away from all of us. In a two day span last week, it seemed like every televised sport in the U.S. was either canceled or suspended. I along with every other sports fans around this country had to deal with the reality that we would have to live in a world without sports for multiple weeks.
But I still had a glimmer of hope with the high school spring sports season upon us. But after four of the five Sandpoint teams had their season opening events postponed last Friday and Saturday due to weather and schools in southern Idaho began shutting down one by one this weekend, it became clear this season wasn't like any other. Monday morning confirmed that belief as the Idaho High School Activities Association suspended the season for nearly three weeks.
It was inevitable with the reaction to the spread of the coronavirus around the country, and was necessary to ensure the safety of athletes, students, coaches and communities in the state. But that doesn't mean I have to like it.
I was so excited to cover teams and sports I've never had the chance to interact with before. New faces, new coaches and new storylines, it was a writers dream. And all the season previews I spent hours pouring over had me anticipating the first pitch, the first point, the first meet and the first tee shot of the season.
We got the first tee shot but the rest have been delayed.
Monday afternoon I got the chance to speak with every Sandpoint head coach about their thoughts on the season being suspended and despite the spring season not being canceled, there was this eerie feeling around each team that made it feel like this is the end.
A softball team with high hopes to get back to state looked dejected and on the tennis courts the team kept joking about it being their last practice, but for some reason it seemed like it was.
For the seniors on every team who were looking forward to capping off their high school careers, I can't imagine what they are going through. They worked so hard throughout the last year to be ready for this moment and now they might have it all taken away.
But there is still hope. The season isn't over yet. It has been suspended, not canceled.
All these athletes deserve a chance to write their own ending and I believe they will because I don't know what I'm going to do if they don't.
P.S. if have you any story ideas or know about any sporting events going on in the area please email dgreene@bonnercountydailybee.com.
---