Carla Jean Joseph-Cragun, 68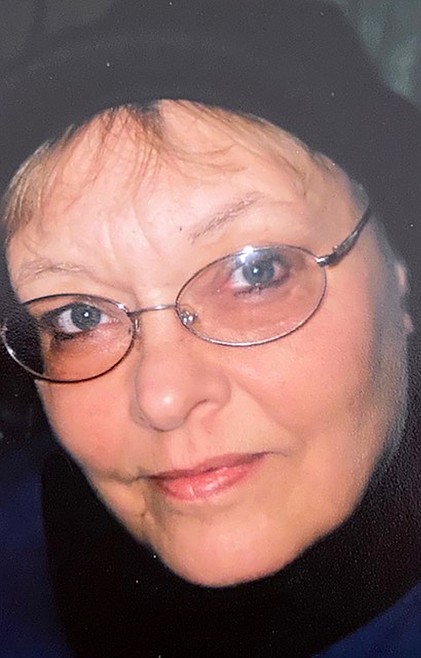 Carla Jean Joseph-Cragun, 68, passed away peacefully surrounded by her loved ones on Wednesday, March 11, 2020, in Sandpoint, Idaho.
A memorial service will be held on May 15, 2020, at 1 p.m. at the Lakeview Funeral Chapel, 301 S. Olive in Sandpoint, with John Pomeroy officiating.
Carla was born on June 22, 1951, in Sandpoint to Carl and Mary Jane Joseph and, from a young age, was raised by her uncle and aunt, Ken and Ellen Johnson. She spent her younger years in Lewiston, Idaho, and Libby, Montana, before moving back to Sandpoint. After graduating from Sandpoint High School in 1969 she began working for the U.S. Forest Service and then the Idaho Department of Health and Welfare.
In July of 1991, Carla married Gary Cragun in Virginia City, Nevada. Soon after they moved to the Oregon coast.
The happiest days of Carla's life were spent with friends while she lived near the ocean. She worked for The Trade Winds Fishing Charter Company and thoroughly enjoyed her days on the ocean catching halibut.
Carla made a brave decision and decided to go back school. In 1996 she graduated from Oregon Coast Com-munity College with a degree in Business Tech.
Some of Carla's favorite hobbies included gardening, photography and writing short stories.
In 2013, she moved back to Sandpoint to be closer to family, and in 2015 she was diagnosed with Ataxia.
Carla was baptized in August of 2017.
She was preceded in death by her parents, and her husband Gary Cragun.
She is survived by her daughter, Raquel (Tom) Brown; grandson Tyler (Shania) Brown; granddaughter Haley (Koda) Brown; great-granddaughter Peyton Marie Adamson; her brother John Joseph; cousins Phyllis (Jerry) Jay and Kathy Forgey Carlson; her aunt Dorothy Forgey; her dear friend Betty Ball and her beloved dog Winnie.
Lakeview Funeral Home in Sandpoint is handling the arrangements. Please visit Carla's online memorial at lakeviewfuneral.com and sign her guest book.
---