George F. Francis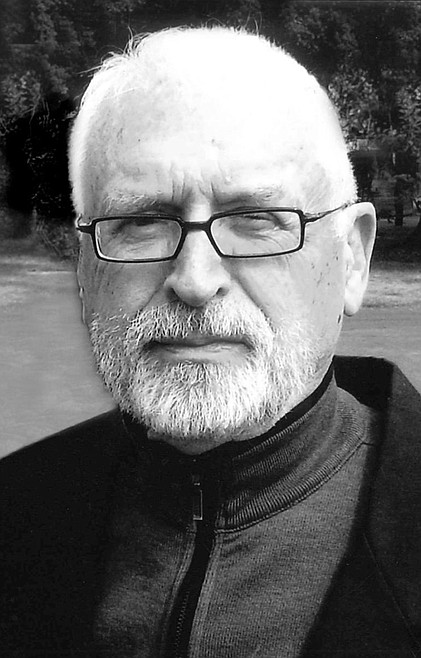 George Frank Francis, 93, of Sandpoint, Idaho, died Sunday March 1, 2020, after a short stay in a hospice facility. He was born on November 5, 1926, in Washington D.C., to Elmer Frank and Isabel Cunningham Francis.
George's early education was fairly diverse — going from one school to another due to his parent's frequent job-related travels. He graduated from the Huntingdon (Pennsylvania) High School in 1945, and attended college at Ohio Wesleyan University in Delaware, Ohio. Soon after, George moved to California and became employed as an engineer by Lockheed Aerospace Company, where he met and married Doris Higgs. They had two sons.
In the early 1970s, George moved to Idaho and settled in Sandpoint. There he married Julia Maloney and together they had seven children. During these years George developed and carried out many of his innovative concepts, always creating or building some idea. In the mid 1990s, he moved to the northeast side of Lake Pend Oreille where he lived until his death. George, being a devout Christian, said that his last move would be to paradise.
George is survived by his brother Robert A. Francis of Millstadt, Illinois; nine children, Stephen (Nancy McGee), George (Kris Pug-liese), Christopher (Kayla Ireland), Joshua (Alanda Evans), Seana (Victor Garza), Michal, Seth, Sarah (Andrew Hilsher), and Terra (Seth Schneider); 21 grandchildren, Eva Francis, Jennifer Wertzer (Bryan), Jessica Carlson (Damien), Hannah Francis, Isabel, Etta, Abbi, Olivia, and Ulrich Francis, Malachi, Micah, and Anders Francis, Ezekiel Wolner, Shane and Jezrael Sommers, Isaac and Eliana Dunn, Alexander Francis, Eva and Emma Shipton, and Wynnston Schneider; four great-grandchildren, Lillian Parrott, Blake Wertzer, Grant and Jack Carlson; numerous cousins in Ohio and Pennsylvania, a niece and family in Illinois; and many friends.
Coffelt Funeral Services is handling his arrangements. Family and friends are invited to sign the online guestbook for George at coffeltfuneral.com. A celebration of life memorial will be held at a future date.
---