Melody Anne Fairbrother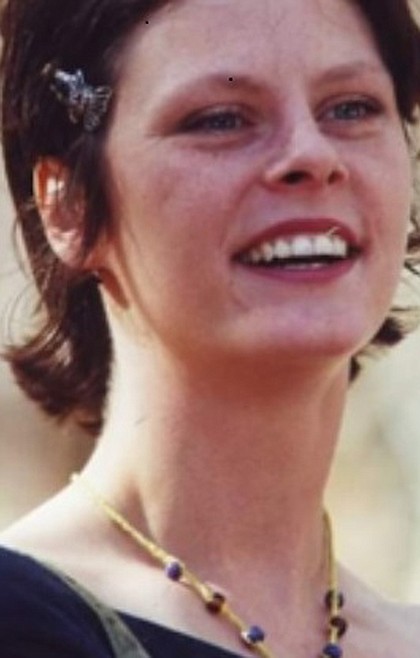 Melody Anne Fairbrother left us on what she referred to as her "peaceful journey to the sun" on Sunday, March 15, 2020, with her pit crew of loved ones surrounding her. Melody spent the last weekend of her life sharing her unparalleled sense of humor, her dreams, regrets, gratitude, and love with the people that mattered most to her.
Melody was born on August 4, 1971, to Ed and Wendy Fairbrother in Portland, Oregon. The family moved to Idaho in 1974 and she grew up on Katka Mountain in Bonners Ferry, Idaho. She was the baby of nine children and as a result she was sassy and fiercely independent. She was a risk taker, a dreamer and a wanderer.
Mel-ody loved living via her senses, she loved to cook and eat ethnic dishes, the spicier the better. She loved a good beer and an excellent whisky. She dreamed of being the female version of Anthony Bourdain; traveling the country seeking out good stories, cold beer and even better food. She was a romantic at heart fully expecting to be swept off her feet. She had an expansive taste in music and loved attending live shows. She enjoyed singing and breaking out in spontaneous dance. She reveled in her "West Coast Mel" persona and loved R & B and rap music. She was known as "Auntie M" to her many nieces and nephews. She was 'the fun aunt' and could always be counted on for twerking lessons, telling funny stories into the night and for telling their parents to lighten up. She enjoyed serving up drinks and smiles at Eichardt's Pub.
When Melody's children were young, she would load them up in her classic orange 1970 Nova and go on adventurous road trips with a mixed tape blaring and spicy snacks in the cooler.
Melody had an excellent eye for style. She displayed her artistic vision while working for a vintage clothing store. She received rave reviews for her imaginative window designs.
Melody loved dressing up since she was a young girl and had a penance for clothing from the 1920s. She felt her best when outfitted in something vintage, sexy and glamorous.
Melody spent the last months of her life inspiring those around her with her indomitable spirit and determination, her kindness and patience, her bright smile, humor and wit, and with the grace she extended to those around her.
Melody was preceded in death by her beloved son, Danny, who she looked forward to reuniting with on the other side. She was also preceded in death by her father, Edwin; sister Becky; brother Rusty; and nephew Brian. She is survived by her son, Zachary; daughter Jasmine and grandson Gabriel; her mother, Wendy; sisters Natalie and Jenny; brothers Randy, Don (Julie), Paul (Laura) and Michael; as well as numerous nieces and nephews and great-nieces and great-nephews. She is also survived by her best friend, Monty.
A celebration of Melody's life will be held when people can safely gather again.
Family and friends are invited to sign Melody's online guest book at coffeltfuneral.com.
Arrangements are under the care of Coffelt Funeral Service.
---