Priest River begins street grade planning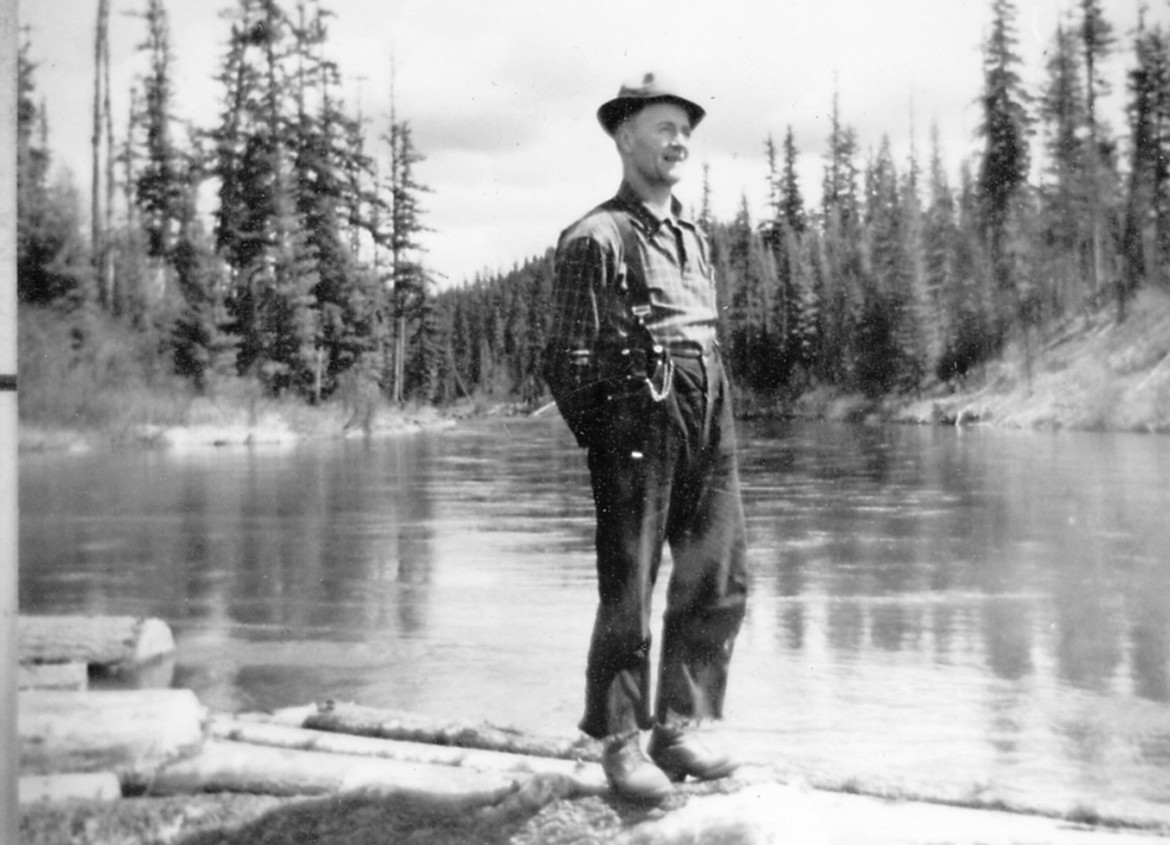 Logger Bill Whetsler strikes a pose while working on the river in 1943.
by
Compiled
|
March 25, 2020 1:00 AM
20 Years Ago — 2000
Alternative school planning underway
The March 22 District 83 school board meeting consisted primarily of a report by Dorene Magera on the planning for an alternative high school in Priest River for next year. The meeting was not well attended by either district officials or the public.
30 Years Ago — 1990
deBlaquiere takes
medalist honors
Priest River Spartan Gary deBlaquiere hit a hole-in-one on the 110-yard No. 15 and went on to card a 77 to take medalist honors in the opening round of Intermountain League boys' golf March 31. According to Spartan Coach Scott Salesky, deBlaquiere's hole-in-one was the first in his four years as golf coach and might be the first one in IML competition.
40 Years Ago — 1980
Mills close down
Local area lumber mills have been caught in the economic squeeze lately with two mills shut down and others cutting back to four-day work weeks and laying workers off. The only major mill in the area still running full strength is Priest River's Louisana-Pacific mill. High interest rates for home loans and spring breakup restrictions were cited as the causes.
50 Years Ago — 1970
Dump polluting River
Harold Anselmo, chairman of the Board of County Commissioners, said in a meeting with the PRLHS student ecology organization that recent checks on the Priest River show extensive pollution from the city dump. He discussed the new solid waste disposal law.
60 Years Ago — 1960
Byarn Neil is
talent winner
Byarn Neil, son of Mr. And Mrs. Tony Neil of Priest River, placed among the top five in the Hi-Fi Club Talent Show held Friday evening in the John Rogers High School in Spokane, a nation-wide talent search sponsored by the Coca Cola Co. Byarn played the guitar and sang.
70 Years Ago — 1950
Renovated Roxy opens
The Roxy theatre will open April 13. Since the fire Feb. 18, the theatre has been completely redecorated and the ceiling lowered and treated with acoustic paint. The Bishops have also installed a new silver screen, new sound and other equipment of the latest type, and have secured for the opening feature "She wore a Yellow Ribbon" starring John Wayne, Joanne Dru and John Agar.
80 Years Ago — 1940
Planning Senior Night
A committee of four was chosen to arrange a senior night program to be held a week before commencement night. Florine Pagnotta, Ann Schaffer, Clara Mull and Laura Naccarato will arrange a program of one-act plays and instrumental solos by members of the class. Laura Carr, Roy Veltri, Charles Cliff, Lenetta Brillon and Jack Anderson will plan the senior sneak.
90 Years Ago — 1930
Business news
A deal was made Tuesday whereby the Kaniksu Cedar Company of Priest River and the M. L. Bruce Company of Sandpoint will unite and operate as one company. Mrs. Addie Williams has leased the Linton Hotel from Mr. And Mrs. Joe Simpson, who have been running it for the past few months.
100 Years Ago — 1920
Street grade planning begun
A special city council meeting was held to hear a report of the street committee that has been working to establish a grade on the more important streets of the city. Stanley Jones is chairman. He has been working with surveyors the past week establishing a grade on Albany Road.
---