Vicki Dale Dolsby, 81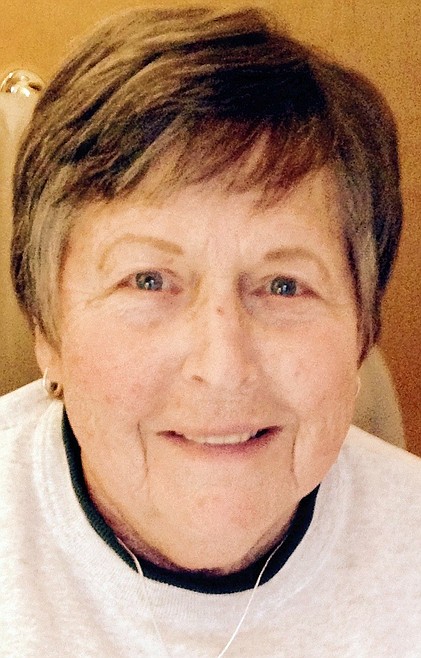 Vicki Dale Dolsby, 81, passed away peacefully surrounded by people that loved her very much in her home in Sandpoint, ID at 3:13 pm on Wednesday March 18th, 2020. A strong-willed and passionate woman, Vicki was known for her sassy wit, big heart, and the way she welcomed anyone and everyone into her home with open arms. Her bright personality was contagious and unforgettable. Vicki always made sure she spoke from her heart and spoke the truth. Though she was known to occasionally ruffle feathers, everyone knew that her actions were grounded in a deep passion and love for her family, friends and community. She always sought to motivate and inspire those around her to be the best versions of themselves. Her wisdom from life experience coupled with an engrossing storytelling ability left anyone listening on the edge of their seats. Her advice was grounded, practical, realistic, and she had a way of telling it to you straight. The fierce loyalty she demonstrated to those she loved is without comparison.
The oldest of four children, Vicki was born to Edward (Ed) and Violet Frederiksen in San Francisco on July 8th, 1944. In conversation with Vicki, you could often catch her reflecting fondly on childhood memories of time spent with family and friends, playing games like kick the can and cops and robbers and even occasionally getting into playful mischief. The family moved to Palo Alto, California in 1952 where Vicki attended Palo Alto High, graduating in the class of 1958. She continued her studies at Santa Barbara College where she received her teaching credentials. Her teaching career included the education of thousands of students from Tennison, Amador, and Foothill High Schools many of whom remained in contact with her many years after graduation. Vicki's impact on her students has been lifelong and she had a way of always rooting for her 'kids' even when they were long gone from her class. Vicki always had a soft spot for the 'underdog' and would pay attention to those in need of a little bit of extra love and attention.
Vicki met her husband, Gale Franklin Dolsby, on a double date in 1960. The couple married on August 11th, 1962. Vicki had their first child, Regan, in 1964 followed by her second, Craig, in 1966. The young family moved to Sandpoint in 1972 where they welcomed their third child, Clint, in 1973. Adjusting to life in a new place with kids in tow can be difficult. Vicki truly found her forever home in Sandpoint. As a member of the community, she could be seen most weekends at one of her favorite local breakfast diners chatting and laughing with friends from Hope and fellow Sandpoint teachers. Vicki taught as a substitute teacher at Sandpoint High School for many years and found great friendship and fulfillment through this work.
In her later life, she continued to reap the benefits of love and support of those in her community.
As a mother and grandmother, Vicki was a symbol of unconditional love. Her support for her children and grandchildren was overflowing and her commitment to family was paramount to everything else in her life. Eternally, she will be our family's number one cheerleader, babysitter, teacher, mentor, and matriarch.
Her family is at peace knowing she has been reunited with her love, Gale where they will begin the next adventure with fast cars, dancing, and limitless laughs. She will be greatly missed.
TOO DA LOO Gram, we love you. See you in our dreams.
Memorial services will be conducted early in the summer and will be announced in the Bonner County Daily Bee.
Family and friends are invited to sign Vicki's online guest book at coffeltfuneral.com.
Arrangements are under the care of Coffelt Funeral Service.
---