Council balks on emergency powers ordinance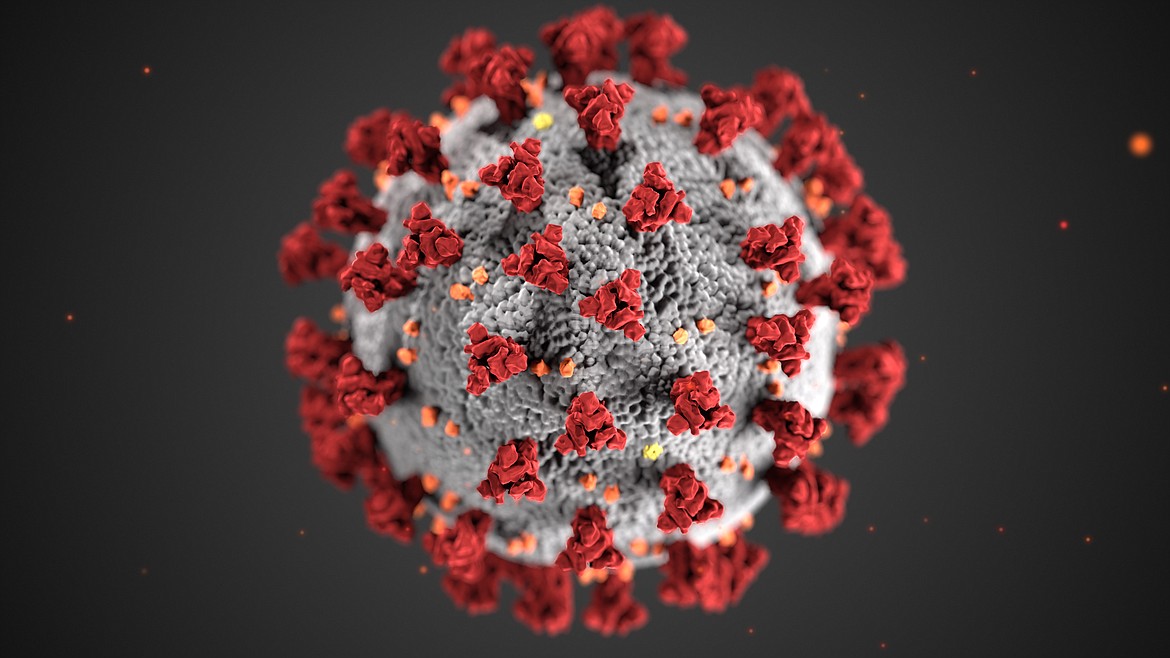 (Image courtesy CDC) This illustration, created at the Centers for Disease Control & Prevention, reveals ultrastructural morphology exhibited by coronaviruses.
by
Keith Kinnaird
News Editor
|
March 26, 2020 1:00 AM
SANDPOINT — The City Council opposed an ordinance Wednesday to grant Mayor Shelby Rognstad temporary emergency powers to protect against the coronavirus pandemic.
The proposed ordinance would have granted the mayor with the ability to order residents to shelter in place or required restaurants to serve diners only in a takeout capacity.
Rognstad billed the ordinance as a way for Sandpoint to influence its destiny during the pandemic should state and federal guidelines for combating COVID-19 veer off course or otherwise fall short of protecting the public.
"This ordinance would give us the authority to continue to write our own future and make our own decisions as a local jurisdiction as far as how we want to manage this threat going forward," Rognstad said.
However, Rognstad acknowledged that Gov. Brad Little's statewide stay-at-home order, which was announced several hours before Wednesday's council meeting, covered the same ground which Rognstad wanted the ability to invoke.
Councilwoman Kate McAllister and Councilman Andy Groat expressed support for the ordinance, but said the timing was off in light of Little's proclamation. Groat argued the question of emergency powers should be revisited if there is a sudden shift in policy which could jeopardize public safety.
"If then we need to take more local control I think that that would most appropriate time that we then discuss this and vote on this," Groat said.
Councilmen John Darling and Joel Aispuro said the ordinance was unnecessary because of Little's order and local residents' and business owners were mostly adopting distancing and gathering-size recommendations.
Aispuro expressed discomfort with turning over powers to one person and said the full council was capable of making decisions about how to respond to the pandemic.
"My opinion is that we keep it that way as a group, making decisions as a group," Aispuro said.
Darling said the community is willingly adopting recommendations by state and federal health officials.
"Our community appears to be in compliance by recommendation and not by mandate. I believe if we give our residents to do the right thing that they will," said Darling.
For councilwomen Deb Ruehle and Shannon Williiamson, the timing was off. Ruhle advocated for tabling the matter if there was a sea change in state or federal response.
"It would also allow everyone to digest the finer points of what the governor has put out at this point," said Ruehle.
Williamson also wanted the ability to revisit the matter if the need arose.
"I don't want to take any tools off the table, but I don't want to be forced into a position where I have to vote on this when it's not necessary and it may never be necessary," Williamson said.
The city's legal counsel said a denial would not fatally injure the ordinance, although it could wound its chances of being adopted as the council proceeds.
Keith Kinnaird can be reached by email at kkinnaird@bonnercountydailybee.com and follow him on Twitter @KeithDailyBee.
---