Sandpoint closes city buildings, facilities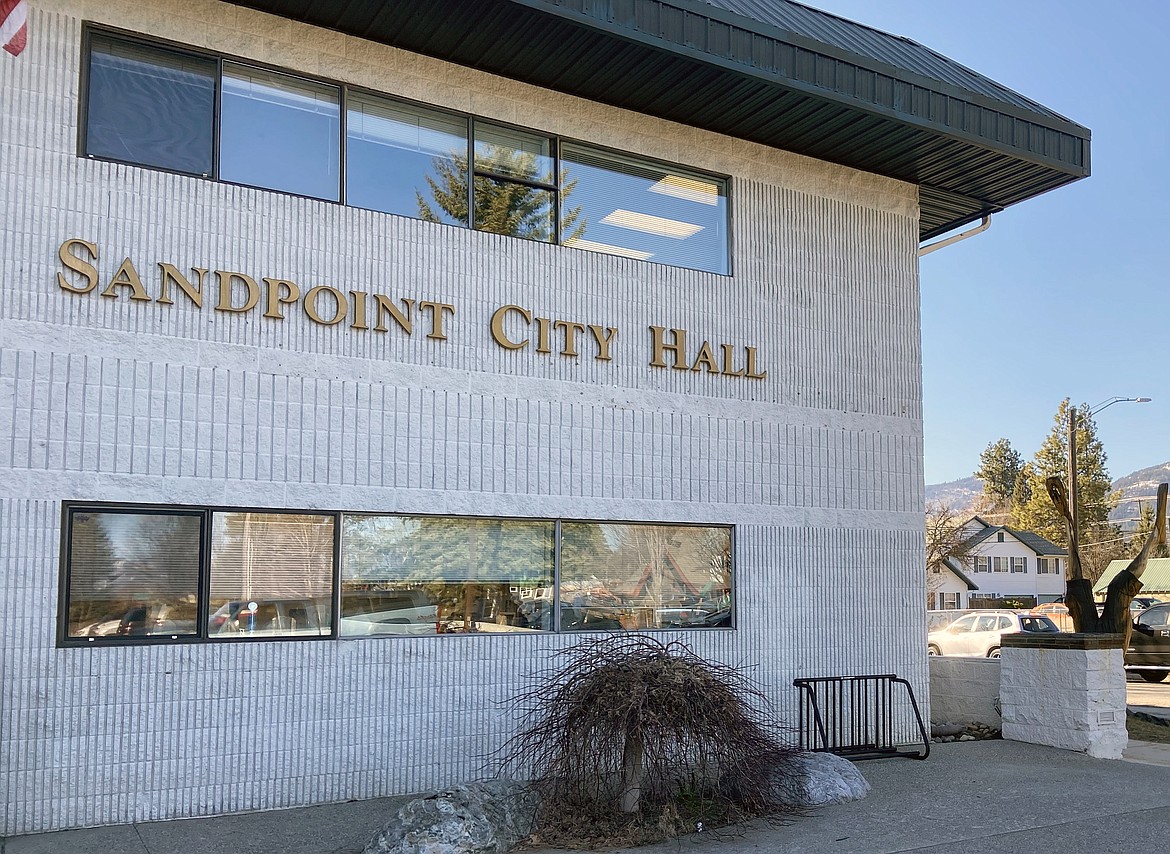 SANDPOINT — In accordance with the statewide stay-at-home order issued by Gov. Brad Little on Wednesday, all Sandpoint City buildings and facilities, including City Hall, are closed to the public effective today, March 26, city officials announced in a press release. They will reopen on Monday, April 20, following the 21-day closure period as stated by the governor.
All city services will continue to operate with staff schedule changes to ensure seven-day week coverage but limited employee-to-employee contact, including parks maintenance, water, wastewater and streets.
Most of the city office employees will be working from home, including those in Building and Planning Services.
"Much of our work can be accomplished electronically in the near term," remarked Amanda Wilson, Infrastructure & Development Services manager, "including virtual building inspections."
Building applications can be submitted online at https://www.sandpointidaho.gov/your-government/permits-licenses. Plan review and other meetings and inspections can be scheduled with building, planning and engineering staff by calling (208) 263-3428 or emailing development@sandpointidaho.gov.
Updated protocols have been developed for firefighters and police officers to protect their health. Increased security patrols have been implemented, particularly focused on businesses who have had to shutter their doors. As of 2 p.m. Wednesday, the city had received approximately 80 closure notifications from Sandpoint businesses that have closed or are limiting services to take-out, delivery or online only. The forms are available at https://lf.sandpointidaho.gov/forms/BusinessCOVID-19 as well as on the city's website, Facebook page and Engage Sandpoint mobile app.
Residents are encouraged to take advantage of all the online services the city has to offer. This includes online access to utility bills and payments, parking tickets, dog licenses, business licenses and burn permits and building permits. All of these services are available on the Permits and Licenses page at sandpointidaho.gov and through the Engage Sandpoint mobile app. The app can be downloaded in the iTunes or GooglePlay store.
"In addition to the online utility payment option, payments can be left in the drop box in front of City Hall, or through your bank's billpay option," said Sandpoint Treasurer/Finance Director, Sarah Lynds.
Staff in all of the City's service areas will be available by phone or email over the next three weeks to answer questions and offer assistance. Phone numbers and email addresses for all city services will remain the same and can be found at https://www.sandpointidaho.gov/your-government/contact-us.
All City Council and commission meetings will be held electronically until further notice. The public forum portion of the meeting, public comment on agenda items and participation in public hearings will continue but it will be electronic. Written comments may also be submitted to the city clerk at cityclerk@sandpointidaho.gov.
The city launched a webpage with updates on the ongoing COVID-19 pandemic and what is happening at the local level. It also includes links that businesses and individuals may find helpful during this unprecedented time. The url is www.sandpointidaho.gov/your-government/covid-19.
The city has also opened a hotline for phone calls where you can leave messages if you have questions for us on the City response, services or other coronavirus related questions. This new number is 208-263-3317 or email disaster@sandpointidaho.gov.
"We feel as prepared as we can be for the unprecedented crisis we are experiencing," noted City Administrator Jennifer Stapleton. "All of our employees at the city are to be commended for the work they have done over the past four years to provide online and electronic access to our public services and upgrade our internal systems. Today is the day we truly recognize how far we have come in this short time and what we have accomplished together."
---