Get a jump on summer and plan garden now
The awful threat of coronavirus has changed the lifestyles of so many — forcing companionship and get-togethers to a halt for a time. The other day, daughter Diane picked me up for a necessary trip to the market and it was as delightful as a party. Though only a few hardy souls wandered the aisles of Yoke's, all was cheerful friendliness — "Hi there, how are you doing!?" — "Good to see you!" — and "Consider yourself hugged!" — because of course, everyone, no matter how friendly our co-shoppers were, kept a good distance from each other. All of us had wiped our cart handles and hands with the sanitized towels coming in, and most carried some with us for re-wiping hands after opening the doors to the cold/frozen section, and other such activities. Some wore face-masks — I didn't, but it was clear that everyone was taking no chances for contracting the dread virus.
It was during my stroll down the aisles that I saw a face from the past — not the actual face, but a ringer for my best buddy in college, a big-eyed blond named Mary Alice. I imagine she's gone now, but this chubby vibrant 18-year old girl I saw could have been a spot-on reincarnation. A sense of déjà vu swept over me and I actually gasped. Then a memory struck me and I nearly laughed out loud. It's that memory which brought about the idea for today's column and I want to share it with you now.
As sophomores at North Idaho College in 1949, Mary Alice (M.A.) and I had different futures planned (mine of course being journalism) but shared a few classes — notably Ornithology and Botany, both of which demanded learning the Latin names of countless birdlife and plants. We'd test each other by shouting out a Latin name for translation into English — or vice versa. Then came graduation and separate paths.
Time — and years -passed and M.A., long married and living In Seattle, was just a memory. It was the early '80s and I was living in Sandpoint, working at the Bee. One Saturday morning my home phone rang and I answered. A voice from the past shouted out "Lamb's Ears!" In the madness of the moment I lost all memory of the Latin but yelled back "Ewe-phorbia!" Of course we both went into hysterics of laughter and tears and an hour of catching up.
And the picture of Lamb's Ears (Stachys lanata) shown on this page is the introduction to today's column. Is all this sneaky or what? By the way Euphorbia is spurge — a mounding, leafy plant with yellow flowers -of which I am really not very fond. (But you've got to admit my instant play on words was pretty clever!)
A column or so ago, I wrote about the damage to my erstwhile sanctuary garden and my hope to revive it. It was always designed to deter deer, but I was unaware of their taste for Hosta — which they destroyed completely, and also that they would eat Heuchera (Coral bells) which I had also planted in great variety. Regardless of leaf colors from green to purple to variegated, the deer would eat them — often pulling them out just to nibble a leaf. Of course, they're all gone now and I'll continue with my plans for re-planting — without Hosta and Coral bells, but with thought for hardy beauty as well as keeping the deer away.
One such plant is the pictured Lamb's Ears — which adorable soft furry stems, flowers and leaves are distasteful to the foraging deer. I planted my Lamb's Ears in the big whisky half-keg that holds the native Blue Clematis, and they did just fine. The previously mentioned- Brunnera, Pulmonaria, Ferns, Violets, native Iris, Astilbe, and a few others, do not tempt the deer — though the poor native Bleeding heart didn't have a chance! However my extant planting of Hellebore remained untouched, as did the Foxglove, Monkshood , Columbine (I have both native varieties), Ajuga, and several cultivars of natives such as Solomon's seal.
As to the much-underrated native, Ajuga, which is pictured today, it suffers the scorn of many folks who think it is simply a pesky lawn weed. Nothing could be further from the truth. Known generally as Bugle Weed, it is valued for its beautiful leaf color combinations of white, dark purple, green and pink with bronze flushes. Its flowers rise up in spikes in colors of white, blue or pink. I am blessed that this low-growing groundcover has taken a liking to my property and thrived with such enthusiasm to enhance it — especially since the deer dislike it.
Hopefully, some of today's offered possibilities will provide some inspiration for creating your own shady — or dappled shade spot show place. Plant some of your favorites, fertilize with blood meal (another deterrent!) and for best success, use soaker hoses. Moisture is necessary in this type of garden, and root watering is best, but occasional overhead watering is acceptable (never in the sun). Never spray anything with fungicide or herbicide — let the ladybugs, dragonflies, garden spiders (YES!), garter snakes, toads and salamanders (if you're lucky enough to have them), do the work for you and the pollinators as well, and hand-pick any slugs or snails you come upon. Don't kill any caterpillars — even if they're ugly; they'll be beautiful when they become butterflies!
Next time we'll talk about getting a head-start on summer with big, gorgeous pots of annuals. Meanwhile, stay home, stay safe, and use the lone time to put your garden ideas on paper!
Call if you'd like to chat about gardening — any time after 8 a.m. and before 7 p.m. I'd love to hear from you!
Valle Novak writes the Country Chef and Weekend Gardener columns for the Daily Bee. She can be reached at bcdailybee@bonnercountydailybee.com. or by phone at 208-265-4688 between the hours of 8 a.m. to 7 p.m.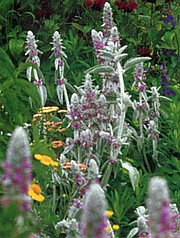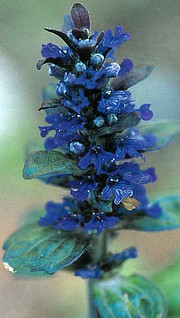 ---