Sandpoint wrestling announces end of season awards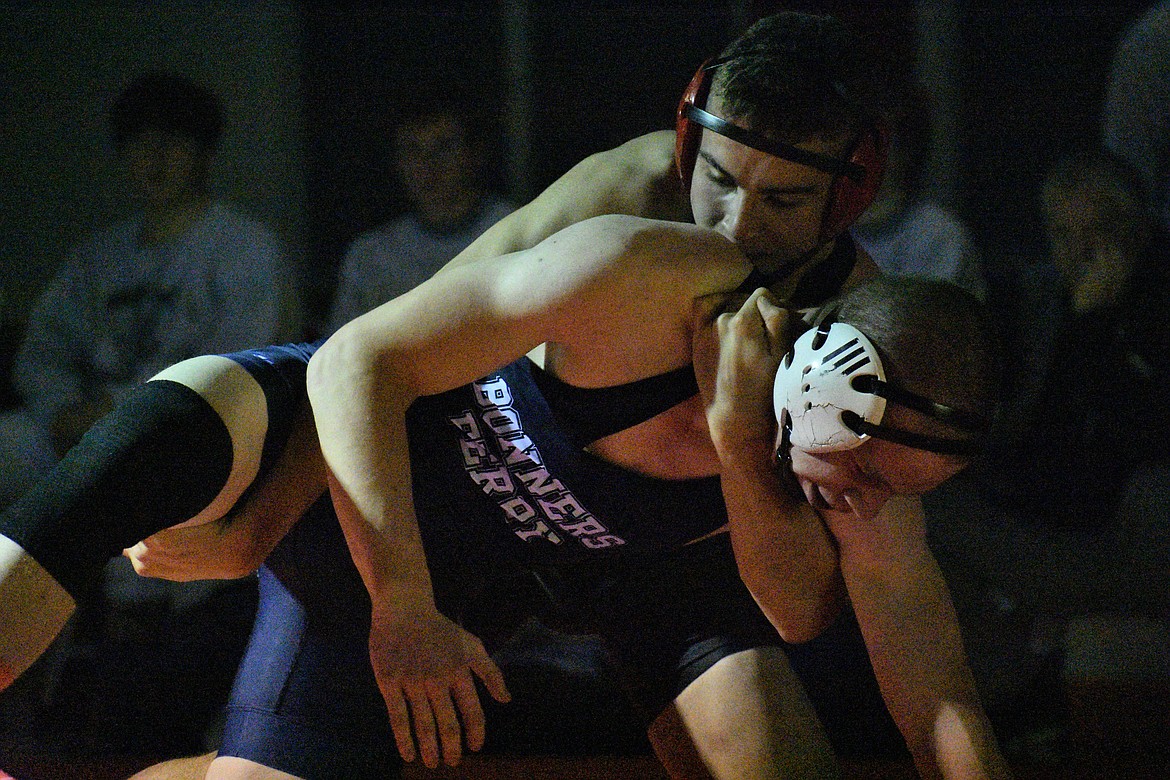 Senior Brady Nelsen (top) battles Bonners Ferry's Manuel Naccarato in a bout this past season. Nelsen received the team's MVP, Kluver and Captain awards.
(File photo by DYLAN GREENE)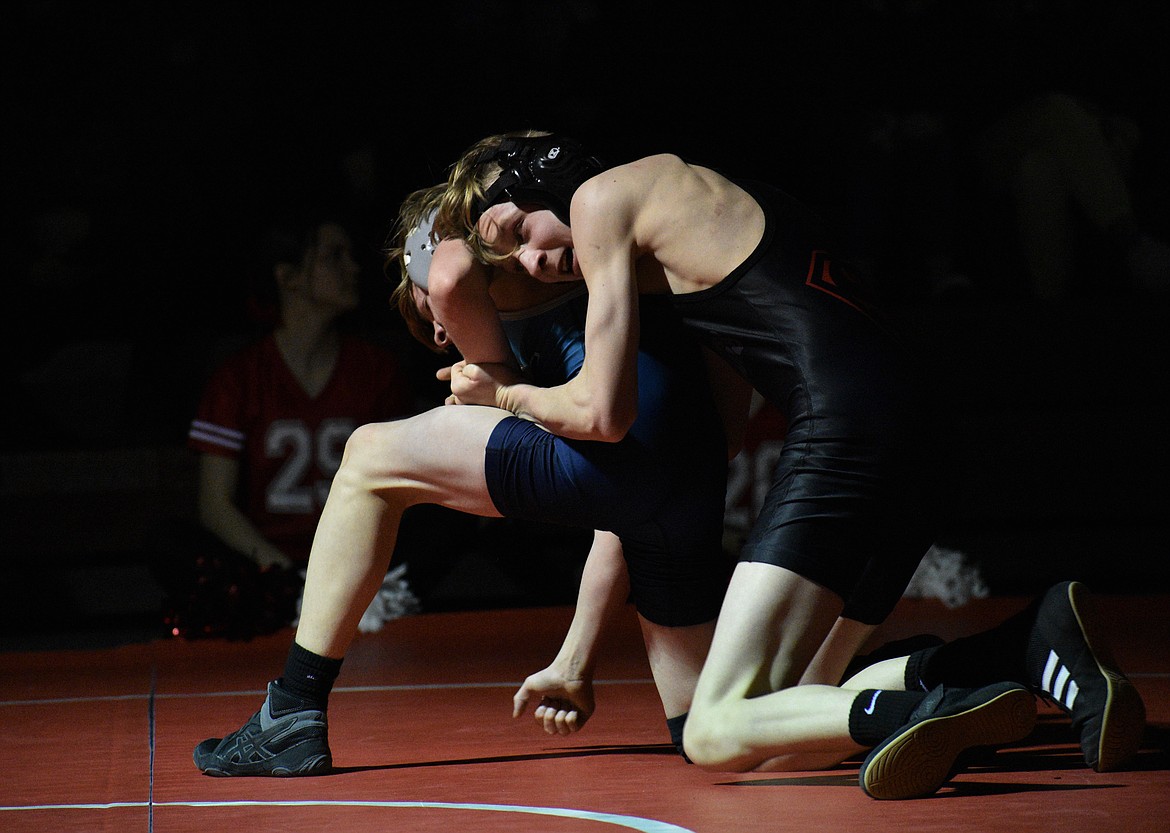 (File photo by DYLAN GREENE) Sandpoint freshman Jacob Albany (right) defeats a Lake City opponent by sudden victory during a dual this season at Les Rogers Court. Albany was voted Most Improved by his teammates.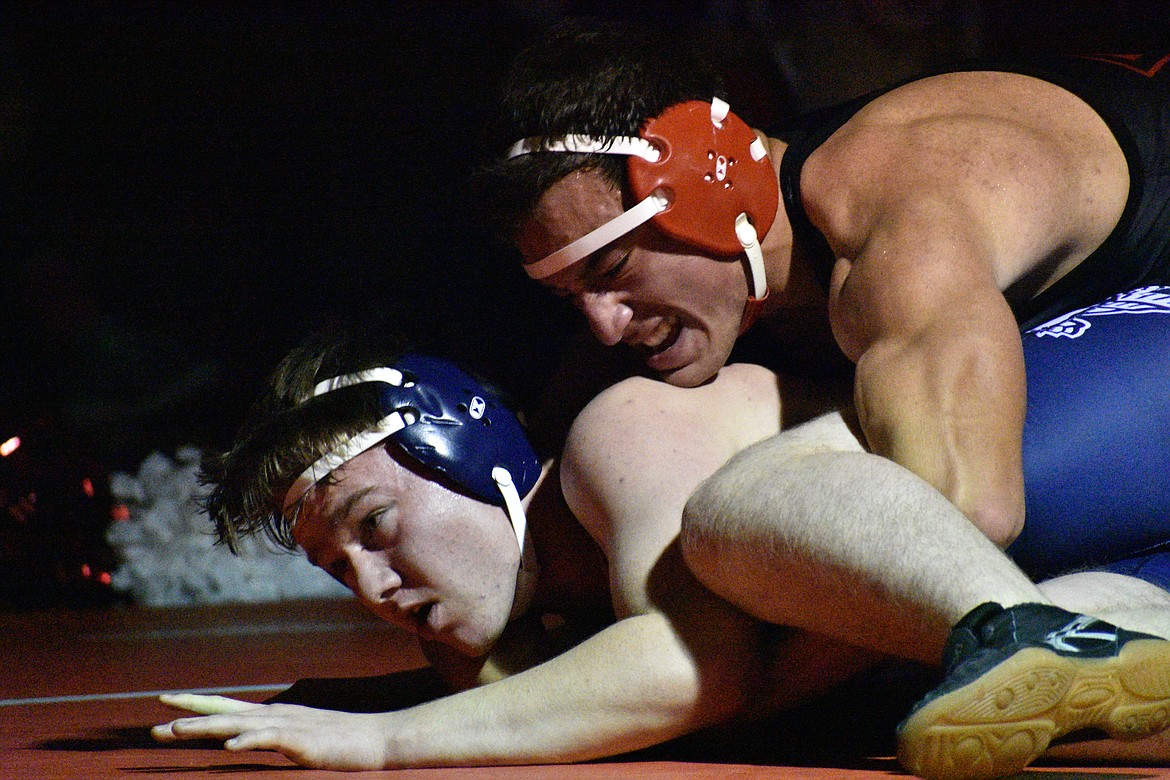 (Photo by DYLAN GREENE) Senior Isaiah Caralis (top) battles a Bonners Ferry opponent earlier this season. Caralis won one of the team's Captain Awards.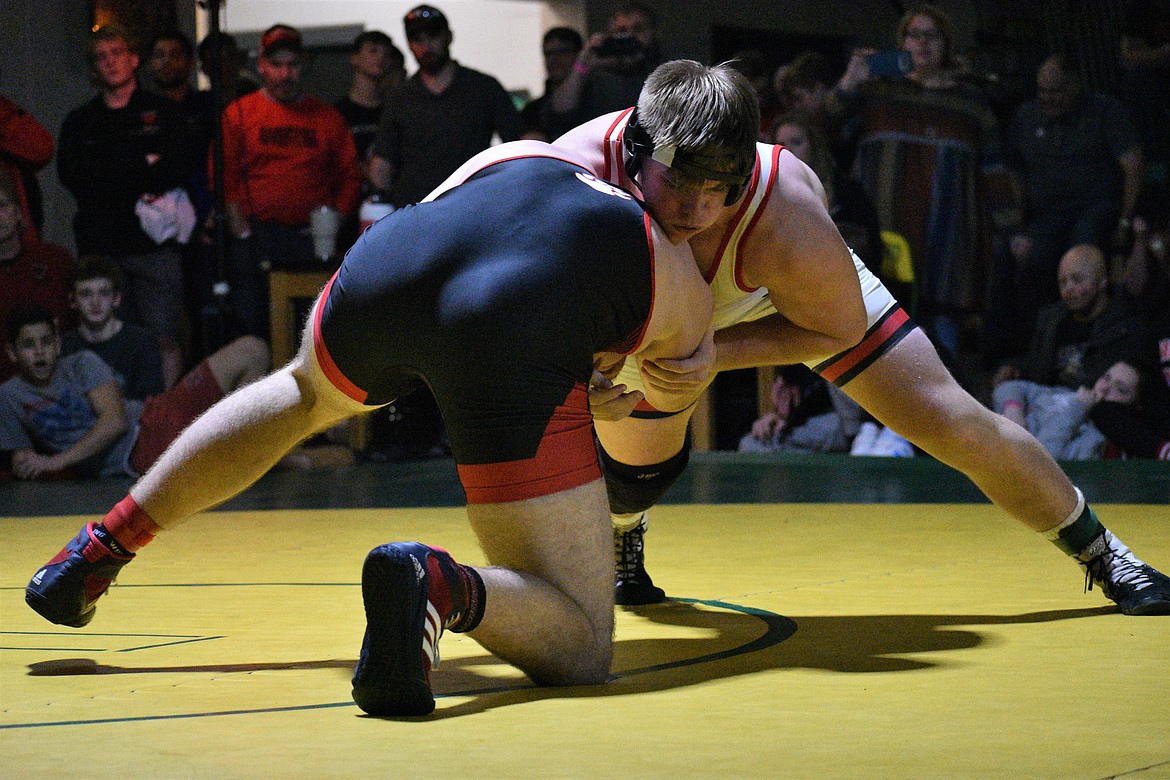 (Photo by DYLAN GREENE) Junior Tag Benefield (right) takes on Moscow's Logan Kearney in the 220 pound district championship match. Benefield claimed the Coaches Award.
Previous
Next
by
Dylan Greene
Sports Editor
|
May 7, 2020 1:00 AM
SANDPOINT — The Sandpoint wrestling team has announced its end of the season awards.
Typically, the awards for the Bulldogs are given out during a banquet following the season. But the team wasn't able to hold their banquet prior to the coronavirus pandemic shutting down school and public gatherings so head coach Jake Stark has released the awards to the Bee.
Senior Brady Nelsen earned the team's MVP Award. Nelsen finished this season with a 36-20 record, 17 pins and 58 takedowns. Nelsen made it to state for the third straight year in 2020 and has been a key piece to the Bulldogs program throughout his high school career.
"You could always count on Brady whether it was at practice, showing up for a dual or just being accountable in general," Stark said. "He's been our rock."
Nelsen only missed two practices during his four years with the team. Stark said Nelsen showed up even when he was "sicker than a dog."
Nelsen's dedication and work ethic were unmatched, Stark said, and he had a demeanor that helped him intimidate his opponents.
"When he gets on the mat he knows how to flip that switch and get it done," Stark said.
Nelsen also won the Kluver Award, which is given to the most inspirational wrestler and is voted on by the team, and the Captain Award. Fellow senior Isaiah Caralis earned a Captain Award as well.
Caralis and Nelsen were the heart of the Bulldogs this season. The duo tied for the most pins on the team. Stark said they ran the show and took the younger wrestlers under their wings and showed them what it takes to be on the Sandpoint wrestling team.
Often when kids on the team came to Stark with a question, he directed them to Nelsen and Caralis because they typically know the answer, he said.
"It gives them some responsibility to take ownership of their team ... because when it comes down to it, it's their team," Stark said.
Junior Trevan Adam grabbed the Grinder Award. Adam really stepped it up down the stretch of the season to earn a chance to wrestle at districts and notch an at-large bid to state at 138 pounds. Adam had the most takedowns on the team with 67.
Stark said Adam got after it every practice and stuck with the team through thick and thin. Adam was a positive influence on his teammates and embodied what the award is all about. "I couldn't be more proud," Stark said. "He earned it."
The Newcomer Award was given to Wyatt Marker. The sophomore showed up to the team this season with no prior wrestling experience but quickly made an impact.
Stark said Marker is a natural athlete and he believes Marker has a chance to place at state as a senior if he continues to progress like he did in just a few months.
"He's a very fast learner," Stark said. "Usually, I can show him one thing and he can pick it up. I showed him the cradle one time and he went out and did it in a match like that week."
Junior Tag Benefield earned the Coaches Award. Benefield had a remarkable season, but he didn't step on the mat for the Bulldogs until their final regular season tournament due to a knee injury.
Benefield took full advantage of his three weeks on the mat and as a No. 8 seed at state battled his way to a third place finish at 220 pounds. And he wasn't even at full strength.
"He did something that you rarely ever see," Stark said about Benefield. "I think being out kind of just showed him, 'man I really want to be out there,' and when he got out there and got his opportunity, he stepped it up."
Freshman Jacob Albany was also voted Most Improved by his teammates.
Here are the 23 wrestlers that earned a varsity letter for their efforts this season: Trevan Adam, Tag Benefield, Jordan Birkhimer, Jake Ryan, Blake Sherrill, Jake Suhr, Matt Thurlow, Heather Wallace, Jacob Albany, Forest Ambridge, Sam Becker, Raphael Eldridge, Calvin Hinds, Carson Laybourne, Carson Mavity, KJ Johansen, Darrian Resso, Christian Troumbley-Karkoski, Evan Twineham, Owen Wimmer, Isaiah Caralis and Brady Nelsen.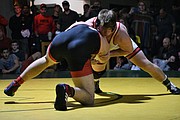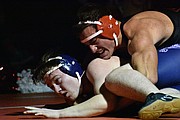 ---