PHD: No new COVID-19 cases here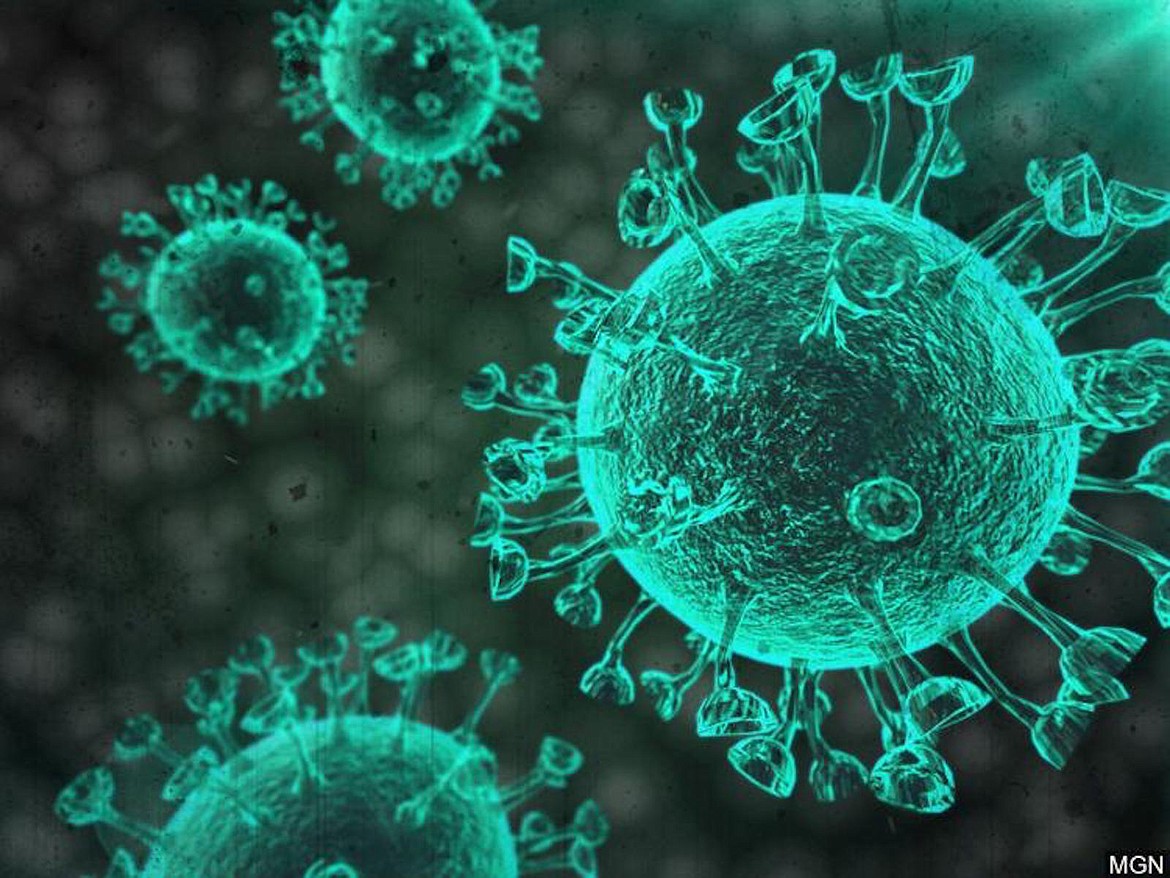 by
Keith Kinnaird
News Editor
|
May 8, 2020 1:00 AM
SANDPOINT — No news is good news during the novel coronavirus pandemic.
No new cases of the dreaded virus emerged in the region on Thursday, according to the Panhandle Health District. There are 62 cases in Kootenai County and four in Bonner County.
The virus, which causes COVID-19, has not been detected in Boundary, Shoshone or Benewah counties.
The Idaho Department of Health & Welfare reported 20 new confirmed or probable cases of coronavirus on Thursday, pushing the statewide total to 2,178 cases. The virus is blamed for 67 deaths in Idaho, according to Health & Welfare.
The state reports that there are 1,420 recovered cases and 206 cases resulted in hospitalizations with 86 cases admitted to an intensive-care unit. There are 269 cases among healthcare workers.
The U.S. Department of Health and Human Services, through the Health Resources & Services Administration, awarded $4.4 million to 14 health centers in Idaho to expand COVID-19 testing.
The funding for health centers is part of the Paycheck Protection Program and Health Care Enhancement Act, signed into law by President Donald Trump on April 24. The legislation provides funding for small businesses and individuals financially affected by COVID-19, additional funding for hospitals and healthcare providers, and increased testing capabilities to help track the spread and impact of the coronavirus.
"Widespread testing is a critical step in reopening America, and health centers are vital to making testing easily accessible, especially for underserved and minority populations, HHS Secretary Alex Azar said in a statement. "Further, because health centers can help notify contacts of patients who test positive, they will continue playing an important role in cooperating with state and local public health departments."
Boundary Regional Community Health Center in Bonners Ferry and Dirne Health Centers in Coeur d'Alene were the only Panhandle facilities which received funding in this slug of grants. Boundary Regional received $316,084, while Dirne received $490,729, according to the Health Resources & Services Administration.
No new cases of the virus turned up in Pend Oreille, Stevens or Ferry counties, according to the Northeast Tri-County Health District in Washington. Pend Oreille County has two cases, while Stevens and Ferry have nine cases and one case, respectively.
No new cases of coronavirus were tallied in Montana on Thursday. The state reports 456 cases, with seven cases in Lincoln County and none in Sanders County.
Keith Kinnaird can be reached by email at kkinnaird@bonnercountydailybee.com and follow him on Twitter @KeithDailyBee.
---