Sandpoint relaunches use permit program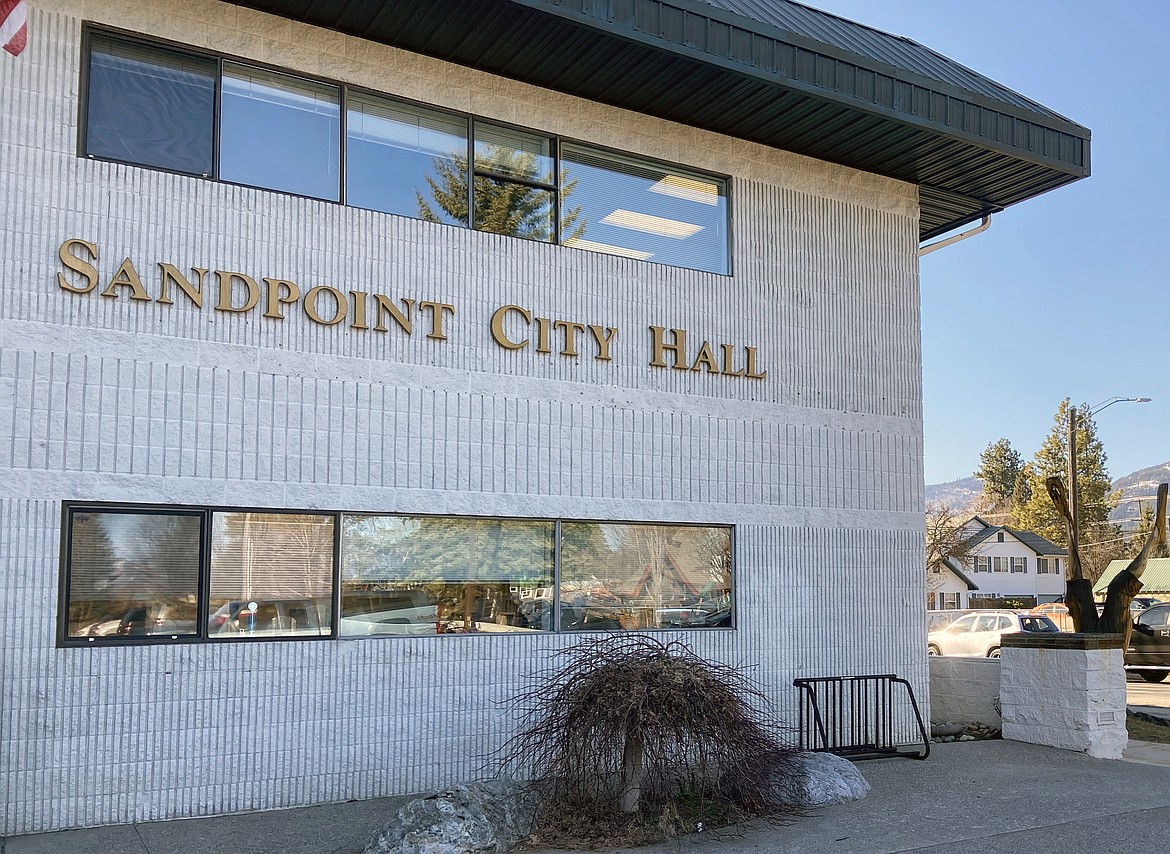 by
ALY DE ANGELUS
Staff Writer
|
May 10, 2020 1:00 AM
SANDPOINT — The city's permit program for non-residential businesses resumed on May 7. The use permit program was launched in March, in an effort to increase public safety and provide property owners proof that building code requirements have been met. The program was temporarily put on hold due to Gov. Brad Little's stay home orders in response to the COVID-19 pandemic.
A use permit is a public statement that approves the occupant load and terms of use for the building. Sandpoint Building Official Christine Kuhlman said building officials are obligated by law to verify appropriate use, in order to ensure the safety of the community.
"The inspections allow crews to see a layout of the buildings and create a map and pre-plans, which makes a big difference in case of fire because many of the buildings in Sandpoint, especially in the downtown core, are interconnected," Sandpoint officials said in a press release.
Crews with Selkirk Fire, an entity created under a Joint Powers Agreement between the city and Westside and Sagle fire districts, began performing on-site inspections of non-home-based businesses within the city two years ago to look for obvious fire hazards that could otherwise be prevented. Because of the relaunch of the use permit program fire inspections will be able include inspectors from the City's Building & Planning service group and perform join inspections for the remaining 700 plus licensed businesses that meet the program's criteria.
Selkirk crews have already completed 71 inspections to date, beginning in January 2020.
In addition, use permits will be issued to the businesses for public display after the inspections have been completed and any significant safety hazards have been mitigated. Digital maps of the building and business layouts will be created and entered into the City's GIS mapping system. These digital files will be available to police, fire and other first responders to inform response efforts in the event of an emergency.
"The use permit program and specifically digital maps and layouts of the businesses in our GIS system is a significant benefit to officer and public safety," Sandpoint Police Chief Corey Coon said. "If an officer has knowledge of a business' layout when responding to a call for service for an open door, they can plan an effective approach and how best to search the building."
Selkirk Fire crews plan to continue live inspections every year on all Assembly Group A occupancies, which includes the use of a building or structure, or a portion thereof, for the gathering of persons for purposes such as civic, social or religious functions; recreation, food or drink consumption or awaiting transportation. In addition, they will annually inspect all businesses that store or work with hazardous materials.
Any new non-home-based businesses located within Sandpoint city limits, including those who do not have a current business license effective April 1, 2020, will be required to apply for a $25 use permit in addition to the business license fee. Upon receipt of the application, the business owner will be contacted by a city official in fire or building and planning to conduct a joint inspection. The business license and use permit will be issued together so new businesses are highly encouraged to submit their applications in advance of their intended opening date. Business license applications are available at www.sandpointidaho.gov/doing-business/business-license. They will direct appropriate applicants to the use permit as well.
Businesses that change locations are required to notify the city of the change for their business license and will need to apply for a use permit for the new location.
All licensed businesses operating outside of private residences within city limits will be inspected this year and issued a use permit.
All other non-home-based businesses located in the City of Sandpoint will be inspected on a rotating three-year cycle. During the two years the inspection is not required, the business will receive a self-certification form in conjunction with its business license renewal. There will be no fee associated with the self-certification or inspections unless the business has moved to a new location.
For more information contact City Administrator Jennifer Stapleton at jstapleton@sandpointidaho.gov or 208-265-1483.
Aly De Angelus can be reached by email at adeangelus@bonnercountydailybee.com and follow her on Twitter @AlyDailyBee.
---