Bonner County History - May 14, 2020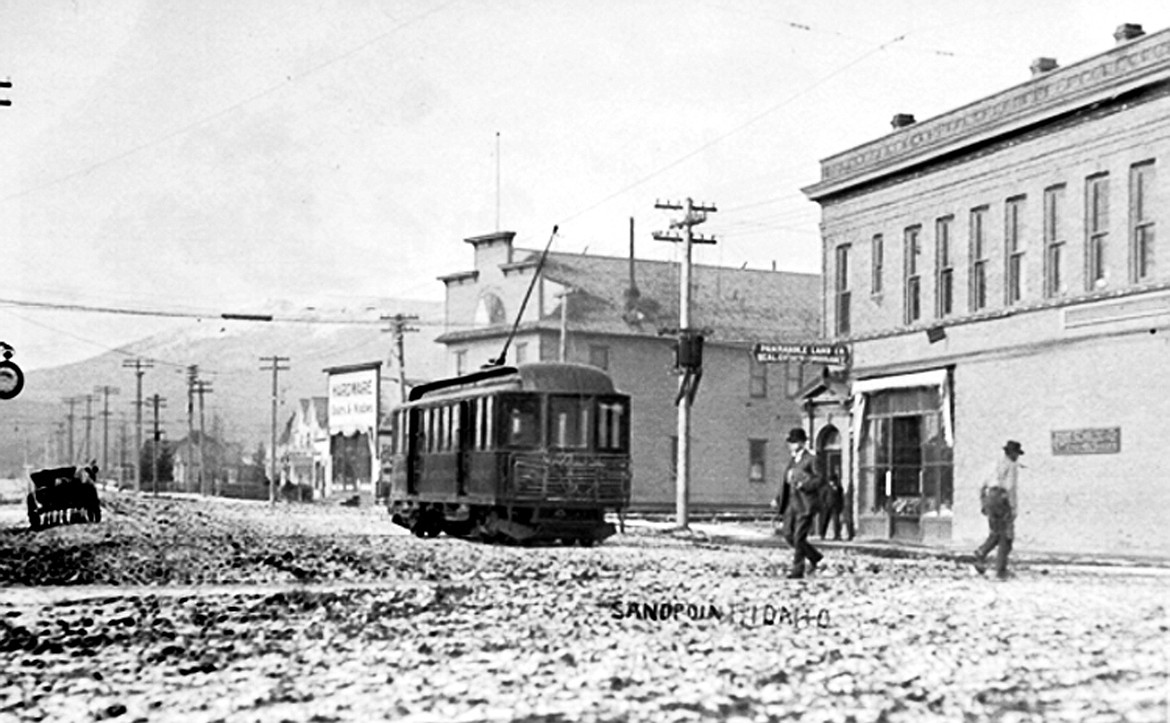 From the archives of the
Bonner County History Museum
611 S. Ella Ave., Sandpoint, Idaho, 83864
208-263-2344
50 Years Ago
Sandpoint News-Bulletin
May 14, 1970 — SJHS COUNCIL OFFICERS
Mrs. James Fallat was elected president of the Parent-Teacher-Student Council of Sandpoint Junior High Monday, with Mrs. Wayne Hagadone vice president and Mrs. Lee Mahler secretary.
•••
BONNER COUNTY MOTHER OF THE YEAR
Mrs. Eugene M. Butler, Hope, was named 1970 Bonner County Mother of the Year at Monday's Sandpoint Kiwanis Club meeting. Mrs. Arley Stewart, Priest River, was named first runner-up.
Both will be entered in the 1971 Idaho Mother of the Year contest and will be eligible for national nomination. This is the second year this program has been sponsored in Bonner county. Last year's winners were Mrs. John Caprai of Priest River and Mrs. Forrest Ballou of Dover.
•••
SANDPOINT FLOAT ENTERED IN PARADE
Sandpoint will be represented in the Spokane Lilac Parade for the first time Saturday, with a community float, the SHS marching band, and the Ponderettes drill team. The float, spear-headed by the Sandpoint Community Float Committee, will feature Miss Sandpoint and her princesses. The theme "Sandpoint's Fun in the Sun" will show Kitty Timblin skiing Schweitzer, Diane LaMoreaux fishing Lake Pend Oreille and Janice Forest enjoying a game of golf. Chet Howell, president of the float group, will be the driver. He and his wife, Patti, will take the float to Spokane Friday.
100 Years Ago
Pend d'Oreille Review
May 14, 1920 — BICYCLE RIDERS WARNED
Chief of Police Ernest Kitchen has warned those riding bicycles on the city's sidewalks that hereafter they must take to the streets or flirt with arrest. The chief said the main reason is that juvenile cyclists menace small children and pedestrians by riding with too much speed. The warning was not issued earlier as street conditions made bicycle riding impossible except on the walks, but with roads now in better shape, there is no excuse for riding on the walks.
•••
TRACK TEAM TO MOSCOW
The stellar performers of the high school track team left today with Coach Hagle for Moscow to compete in a state high school athletic meet. Those making the trip and the events they entered are: Vern Ashley, mile and half mile runs; Fred Eckholm, javelin and discus throws, shot-put; Herbert Shook, 220 and 440 yard dashes, mile; Rolland Farmin, jumps, weights and hurdles.
•••
SUGGESTIONS FOR A CAMPING TRIP
Buy a bottle of Chamberlain's Colic and Diarrhoea Remedy before leaving home. As a rule it cannot be obtained on a hunting, fishing or prospecting trip. Nor can it be obtained on board the cars or steamships and at such times and places it is most likely to be needed. The safe way is to have it with you.
For more information, visit the museum online at bonnercountyhistory.org.
---