PHD: No new COVID-19 cases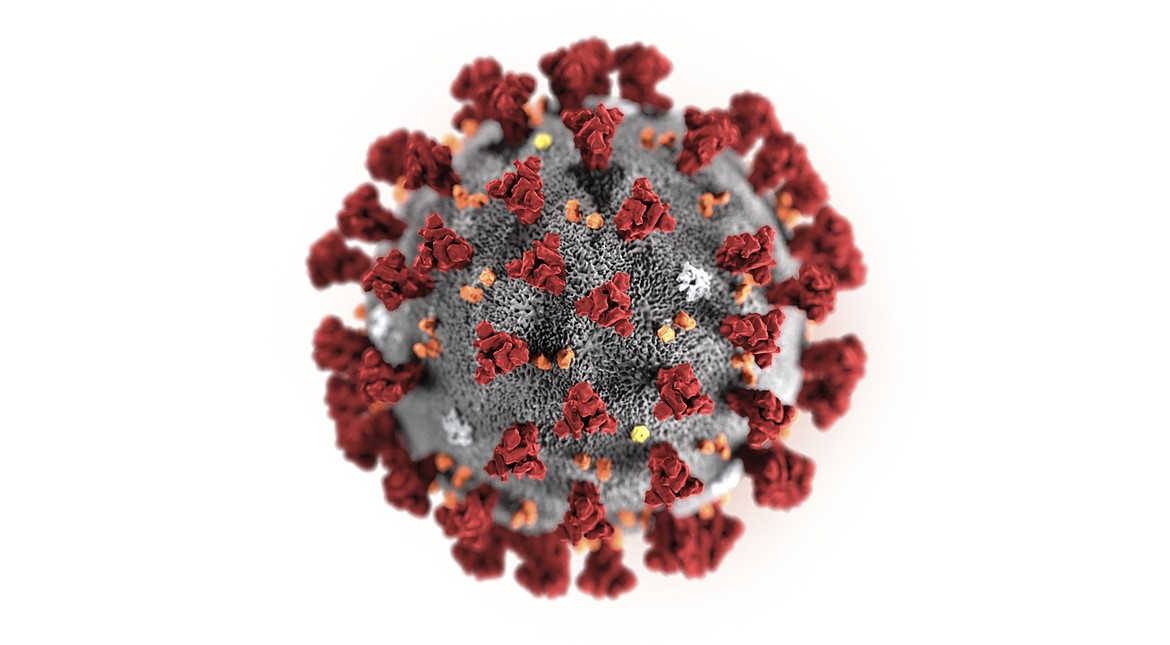 This illustration provided by the Centers for Disease Control and Prevention in January 2020 shows the 2019 Novel Coronavirus (2019-nCoV). This virus was identified as the cause of an outbreak of respiratory illness first detected in Wuhan, China. (Centers for Disease Control and Prevention via AP)
by
Keith Kinnaird
News Editor
|
May 14, 2020 1:00 AM
SANDPOINT — No new cases of novel coronavirus were reported in the region, the Panhandle Health District said on Wednesday.
There are 68 confirmed cases, with 64 cases in Kootenai County and four cases in Bonner County. The virus, which causes COVID-19, has not been detected in Boundary, Shoshone or Benewah counties, according to the health district.
The coronavirus has caused seven hospitalizations and 65 people are no longer being monitored, the health district said.
The health district is urging people to be mindful of Rocky Mountain spotted fever as the weather warms and coaxes people outdoors.
The bacterial disease is spread through the bite of an infected tick. Most people with Rocky Mountain spotted fever will have a fever, headache, and rash. It can be deadly if not treated early with the right antibiotic.
Several species of ticks can spread Rocky Mountain spotted fever, including the American dog tick and the Rocky Mountain tick.
"In the Panhandle area, we've had 6 cases of RMSF in the past two years," said Dave Hylsky, Panhandle Health District epidemiologist. "Those numbers may seem small, but when we look at the damage one of these tick bites can cause we want everyone to take every precaution."
The health district recommends checking for ticks on people and pets every day, wear insect repellent and wearing long-sleeved shirts and pants. Homeowners should keep grass cut low and ensure weeds and woodpiles are removed.
The Idaho Department of Health & Welfare recorded 31 new confirmed or probable cases of coronavirus, bringing the statewide total to 2,324 cases.
The virus has claimed 69 lives in Idaho, according to the department. Idaho North Central and South Central health district each recorded 19 deaths. Central District Health reports 23 deaths and the Southwest District Health tallied eight deaths.
No new cases were reported by the Northeast Tri-County Health District in Washington state. There are 12 cases in that region, with nine cases in Stevens County, two cases in Pend Oreille County and one case in Ferry County.
One new case emerged in Montana, according to the state's public health officials. There are seven cases in Lincoln County and no cases in Sanders County.
Keith Kinnaird can be reached by email at kkinnaird@bonnercountydailybee.com and follow him on Twitter @KeithDailyBee.
---