Throwback Thursday: A look back at local sports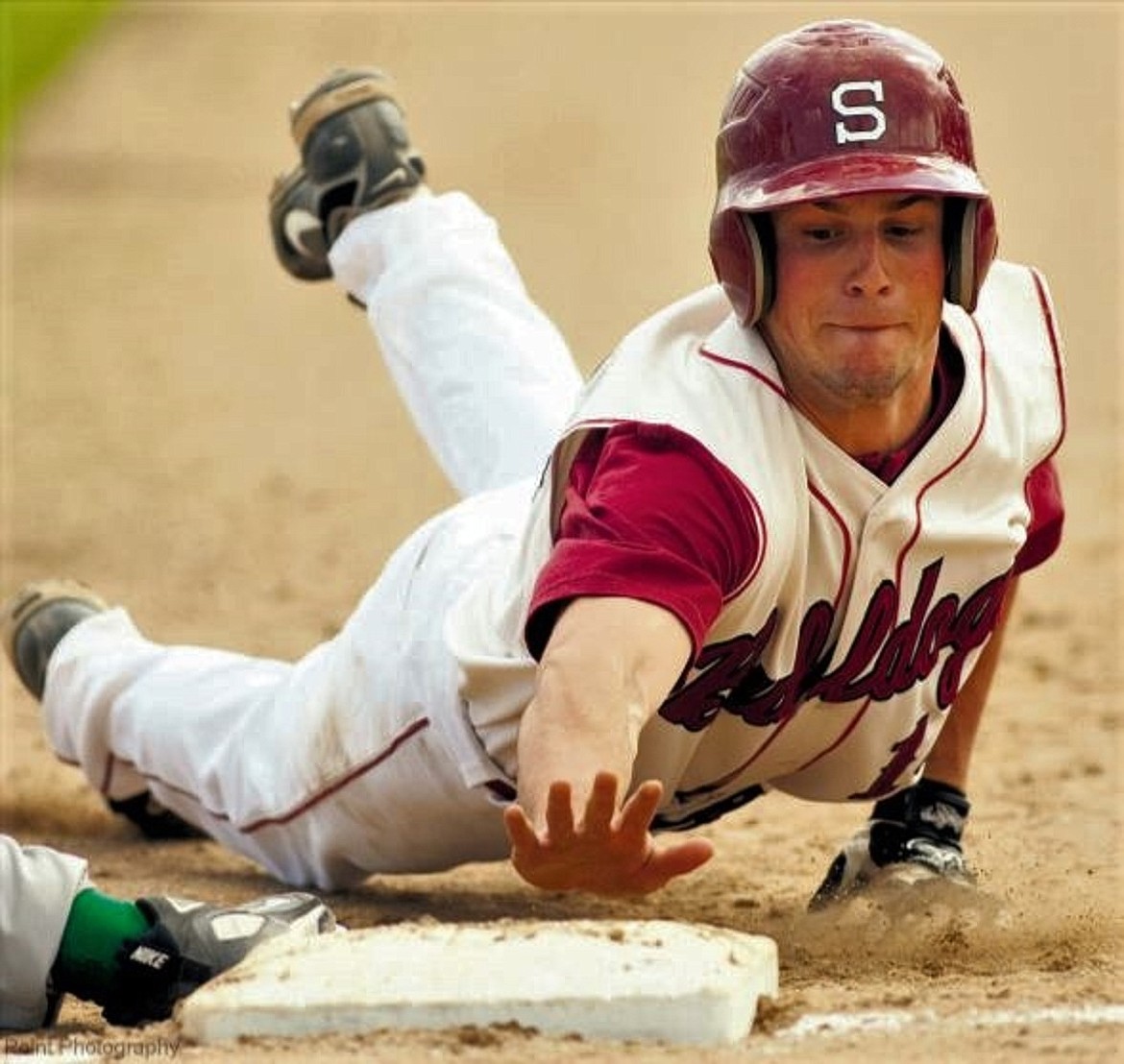 Senior Ben Fisher dives for first base during the 4A Region 1 championship baseball game against Lakeland on May 14, 2010. Sandpoint lost 17-13 to the rival Hawks.
(Photo courtesy of CORY MURDOCK)
by
Dylan Greene
Sports Editor
|
May 14, 2020 1:00 AM
SANDPOINT — If everything was going as planned, spring athletes would have finished districts by now and be preparing for state as we speak.
Unfortunately that isn't the case but in the spirit of wishing things were going on without a hitch, I've decided to take a look back at how local spring teams were faring around this date five, 10 and 15 years ago.
15 years ago ...
On May 13, 2005, the Sandpoint baseball team fell to Post Falls 3-0 in the 4A Region 1 championship game. Noah Hawkins struck out seven batters in defeat for the Bulldogs. The loss sent Sandpoint to the second place game at Moscow the following day and the Bears ended Sandpoint's hopes of a trip to state swiftly with a 7-0 win.
On those same two days, the Sandpoint track team competed in the regional track meet. The boys finished second as a team and the girls claimed third behind Moscow and Post Falls. Eric DeMers (long jump, triple jump), Brian Resso (shot put, discus), Dustin Hoogland (pole vault), Brooke DeMers (high jump), Courtney Adams (200) and Blake Mahler (300 hurdles) all won district titles in their respective events.
On May 14 of that year, the Priest River baseball team won its first ever Intermountain League championship and punched their ticket to state with a 12-0 drubbing of Timberlake.
10 years ago ...
Sandpoint's Conner Currie shot a 78 at the 4A Region 1 golf tournament on May 11, 2010 to earn an individual berth to state.
Just three days later, No. 1 seed Sandpoint baseball fell to No. 2 seed Lakeland 17-13 in the regional championship at War Memorial Field, missing out on a trip to state. The Hawks scored 12 runs in the fourth inning. Joel Cramer hit his second home run in as many days and Ben Fisher and Daniel Charvoz each tallied three hits for the Bulldogs.
Melinda Van Dyk, Susan Kovalchuk, Danny Pfeifer, Jimmy Mathews and David Marienau all shined for the track team at districts that day as well.
Five years ago ...
On May 9, 2015, Laney Search and Khloe Kyllonen teamed up to claim the girls doubles title at the 4A Region 1 tennis championships at Travers Park.
The duo was among eight Bulldogs that qualified for state. Cassidy Story nearly claimed the girls singles title.
---