'Cymbeline' production is postponed until 2021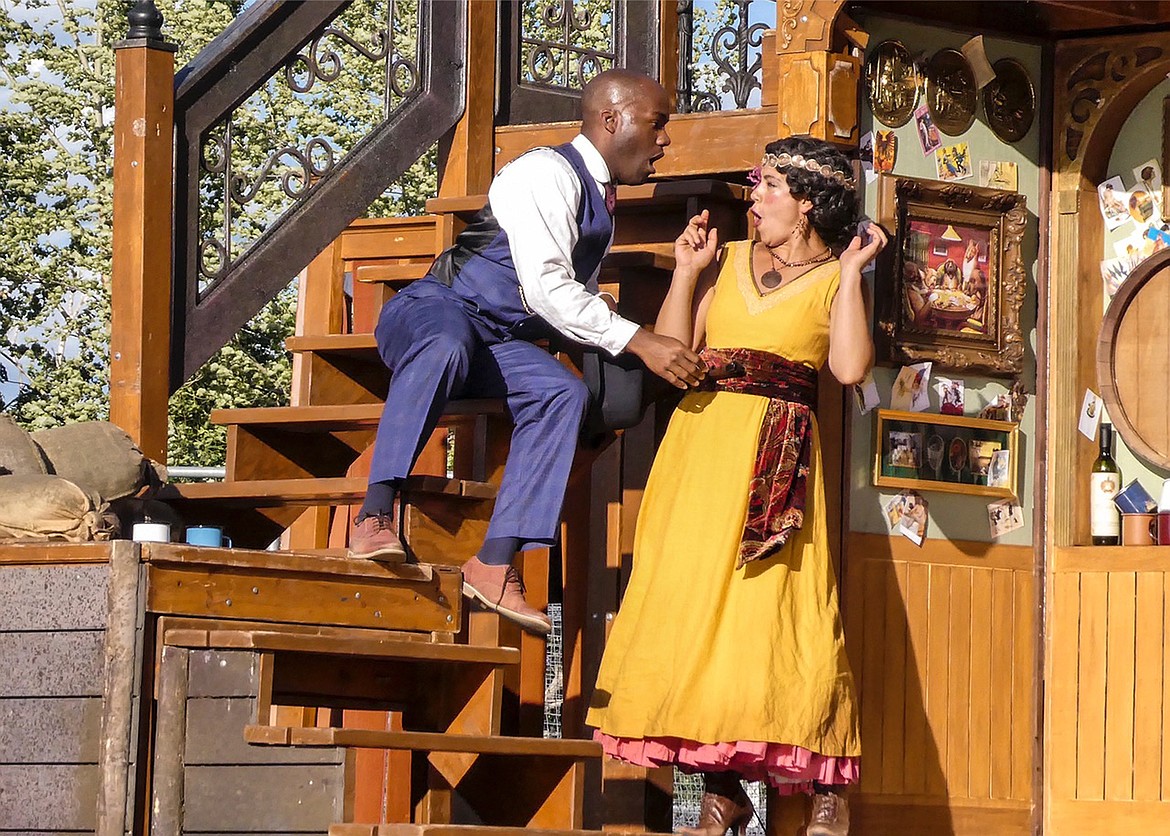 (Photo courtesy CHRISTINE HOLBERT) This summer's production of "Cymbeline" on Aug. 22 was postponed to next summer due to the novel coronavirus pandemic.
Sadly, the 2020 production of Montana Shakespeare in the Parks — the historic play, "Cymbeline" — scheduled to be presented in Sandpoint on Aug. 22 has been rescheduled for the summer of 2021, sponsors said.
"We are disappointed, but we fully understand the wisdom of Montana Shakespeare in the Parks' decision, and we agree that it's more important for everyone — actors, organizers, and audience — to stay safe, healthy, and virus-free," said Christine Holbert of Lost Horse Press which hosts the summer production.
"We especially want to support those people in our community who are immune-compromised or have other underlying health issues."
"Cymbelin", also known as "The Tragedie of Cymbeline or Cymbeline, King of Britain," is set in ancient Britain and based on legends concerning the early Celtic British King Cunobeline.
Although the play is listed as a tragedy in the first folio, modern critics often classify "Cymbeline" as a romance or even a comedy. Like "Othello" and "The Winter's Tale", it deals with the themes of innocence and jealousy.
While disappointing, Holbert said the actors, Lost Horse Press and Montana Shakesepare in the Parks will welcome the community when the production is staged in Sandpoint next summer.
"Stay safe, stay healthy, wash your hands, wear a mask, and we'll see you all next summer to watch 'Cymbeline': outdoors, all together and healthy, the way Shakespeare intended," Holbert said. "And a huge thanks for your support and understanding."
This summer's production of "Cymbeline" would have been the sixth production in the community by Montana Shakespeare in the Parks.
---