Idaho forges ahead to reopen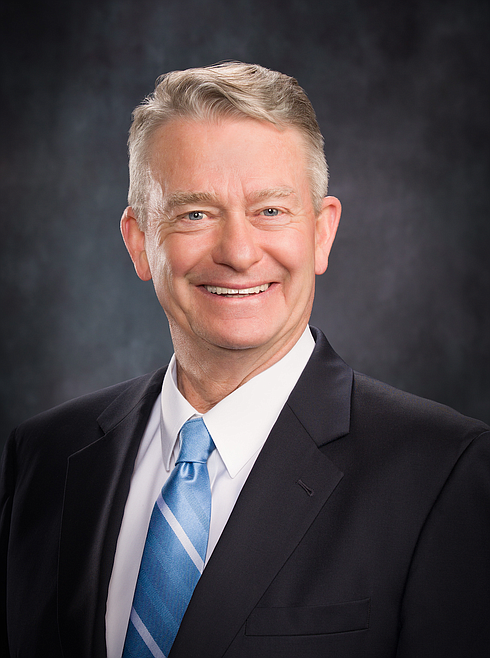 by
CRAIG NORTHRUP
Staff Writer
|
May 15, 2020 1:00 AM
Bars get bumped up to May 30 opening; visitor restrictions eased Saturday
After what he called a strong response to combat the coronavirus, Gov. Brad Little announced he is pushing ahead with reopening Idaho's economy.
"I'm happy to report today that on Saturday, we will enter stage two of our four-stage Idaho Rebounds plan to reopen our economy," Little said during a Thursday press conference.
That stage provides for restaurants to open their dining areas, hair and nail salons and other close-contact businesses like tattoo shops and massage therapists to once again open, indoor gyms and rec centers to open and to allow public and private gatherings of fewer than 10 people.
"We are doing opening responsibly and with a staged plan," Little said. "The one and only reason we can open is the people of Idaho individually and collectively have taken personal responsibility in limiting their exposure to this disease."
Little announced he is accelerating the opening of bars in Idaho to a tentative date of May 30. Bars were originally buried in stage four, which — if everything goes well — would begin June 13. The governor cited the strong recovery throughout the state as the reason for now including bars in stage three.
Further, Little announced he is loosening guidelines for visitors from other states.
While the 14-day self-quarantine mandate is still in effect for out-of-state visitors from places with high risks of infection, Little said he is now authorizing free travel without self-isolation for visitors from places with low to no community spread. He said he hopes that relaxation will help boost tourism in places that rely on the industry, such as North Idaho.
"Prosperity and safety are not binary," Little said. "They are not either/or. As we see all around the world, concerns about safety have caused astronomical disruption. Assuring safety assures confidence, and confidence assures prosperity."
In total, 2,324 Idahoans have been infected with COVID-19 and 69 have died.
Panhandle Health District reported 68 total cases, 65 of which are no longer being monitored, and no deaths. Sixty-four were in Kootenai County, with only four in the past two weeks and none in the past four days.
Benewah, Boundary and Shoshone counties have had zero cases. Bonner County has had four.
Little said the positive trend should not translate to an easing of sanitary practices.
"We cannot let up," he urged. "Generally, things are better in Idaho than elsewhere, but that is not a reason to be inattentive to the practices that helped get us here."
He encouraged residents to continue to practice social distancing, wear masks and frequently wash their hands, adding that a healthy economy is part of a person's overall health.
"Reopening our economy starts with consumer and employee confidence," Little said. "I know that wearing a face covering in public is strange and uncomfortable. It's inconvenient to have foot traffic directed and markers on floors to tell people where to stand. We're not completely used to the level of sanitation that's required to slow the spread of the coronavirus. All of these are different from what we're used to, but health and the economy are not mutually exclusive. They are interconnected."
---