Bonner County History - May 17, 2020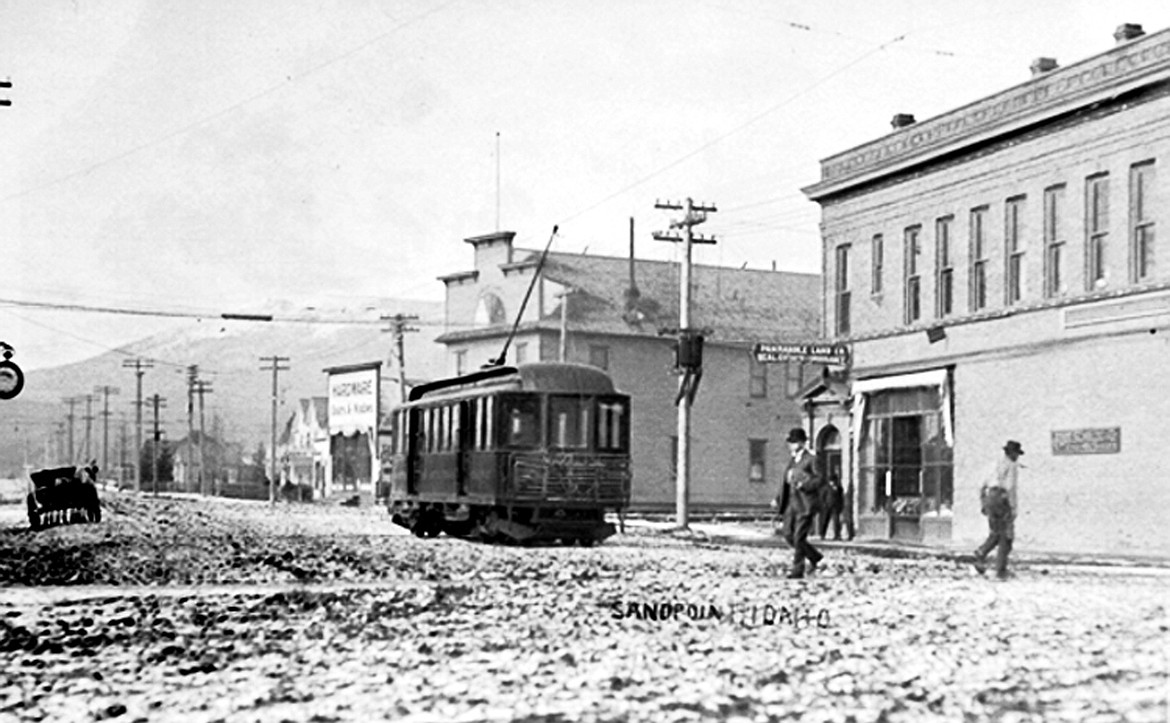 From the archives of the
Bonner County History Museum
611 S. Ella Ave., Sandpoint, Idaho, 83864
208-263-2344
50 Years Ago
Sandpoint News-Bulletin
May 17, 1970 — WINS SIOUX AWARD
Dr. R.W. Koucky, Birch Banks Ave., Sagle, will receive the Sioux Award Friday at his alma mater, University of North Dakota, Grand Forks. He is named as "Outstanding Pathologist." Dr. Koucky and his wife retired to the shore of Fry creek in April, 1969 from a Minneapolis practice.
•••
PHILLIPS PRESENTED BRONZE STAR
For heroic action in Vietnam March 1, 1970, Pfc. Jerry M. Phillips was presented with the bronze star with the "V" device for valor at a ceremony in the theater of operations. Phillips, the son of Mrs. Marjorie Pederson of Sandpoint and Richard Phillips of Spokane, entered the Army at Ft. Lewis and went to Vietnam in June 1969. He is stationed at Rach Gia, Vietnam.
•••
2050 LB. OF FISH REGISTERED K&K WEEK
A highly successful 25th annual Kamloops and Kokanee Week wound up Saturday at the Eagles Lodge with a total of 2050 lb. 14½ oz. of fish registered, the second highest total weight figure recorded over the past eight years that the Lake Pend Oreille Idaho Club has tracked catches. Last year's total weight was 2424 lb. 9 1/8 oz.
•••
MAILBOX IMPROVEMENT WEEK
The period May 18-23 is designated Mailbox Improvement Week by the U.S. Postoffice.
100 Years Ago
Northern Idaho News
May 17, 1920 — LOCAL BRIEFS
Tearing up sidewalks is at its height now, but the building part of the game has not yet started.
A carload of sewer pipe arrived for Phil Willi, for laying the sewer for the packing plant he will erect northwest of the city. The sewer will be laid from the vicinity of the Humbird (Lincoln) school.
Milch (sic) cows sold at public sale at the City stables Saturday at prices from $64 to $132.
•••
DANCE BY CAFETERIA GIRLS
One of the year's most successful high school dances was given by the girls of the Cafeteria class Friday at the K.P. hall. It was a story-book ball, so the guests came dressed as different characters in story-books. Everyone entered into the spirit and many humorous and clever characters appeared. The hall was uniquely decorated with kitchen utensils.
•••
SCHOOLS WILL HAVE A BUSY WEEK
This week will wind up most of the preliminaries in preparation for closing of Sandpoint's schools. A number of events are slated before the final big event of graduation exercises on the night of May 27 at the Liberty theater. On Friday, there will be a lawn fete on the Central school lawn at 2:30 p.m.; next Sunday, baccalaureate sermon at the Methodist church by W.N. Byars; Tuesday, high school play at the Liberty; Thursday, class day exercises at the same place at 2 o'clock.
For more information, visit the museum online at bonnercountyhistory.org.
---