Bonner County History - May 19, 2020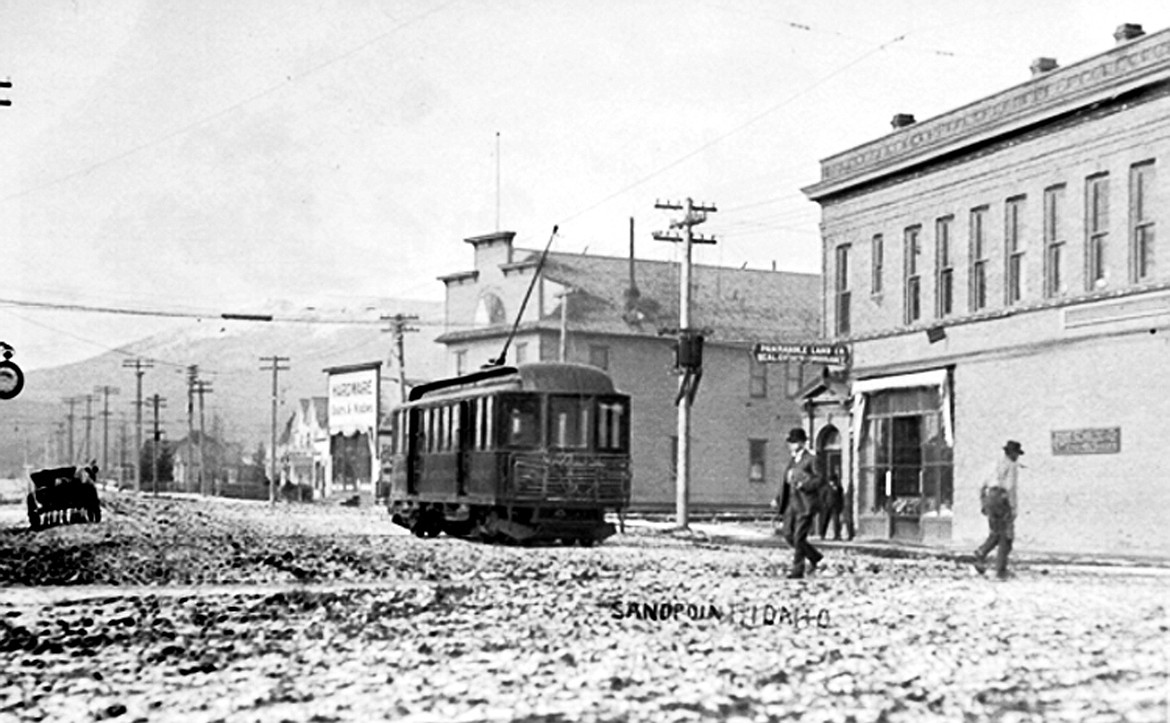 From the archives of the
Bonner County History Museum
611 S. Ella Ave., Sandpoint, Idaho, 83864
208-263-2344
50 Years Ago
Sandpoint News-Bulletin
May 19, 1970 — WINDOW BROKEN
A rock was tossed through a display window at Rogers Thrift Store, 701 Lake St. (Note: in 2020, the location of Winter Ridge Natural Foods) early Saturday. Police found the stone inside the store.
•••
FIRE DESTROYS KOOTENAI NIGHT SPOT
Fire destroyed the Hi-Dee-Ho Club at Kootenai Thursday. The 6 p.m. blaze, thought to be electrically caused, was not battled by Northside Fire Assn., as owners Mr. and Mrs. Nick Keane were not members of the association. The fire department stood by to protect the Payless Gas Station property of Ed Bloom, to the west. The only water used was to save a power line belonging to member PP&L on a yard light pole.
The Keane family, which lived in quarters behind the club, lost most of its belongings as the fire moved quickly through the interior.
The Hi-Dee-Ho was the only Kootenai business licensed to sell beer and liquor, and was one of the few area establishments featuring music.
•••
SELF NAMED TO SANDPOINT POST
The promotion of G. David Self as operations officer at Sandpoint's Idaho First National Bank is announced. Self began his banking career at the Wallace office in 1967. He, his wife, Peggy, and their three children, will be moving to Sandpoint.
•••
FORMS NEW BROKERAGE
R.F. "Bud" Ayers announces the establishment of his own real estate brokerage under the name Corkery & Jones, Inc., at 116 N. Second Ave.
100 Years Ago
Northern Idaho News
May 19, 1920 — LOCAL BRIEFS
Fruit prospects are fine; gooseberries and currants are especially promising. But the housewife is very worried over the price of sugar.
Just as the horses and cattle were beginning to grow fat on the grass of the Sand creek bottoms the high water came to cut off the supply.
Vacant houses are still at a premium and the man who has one to rent is in luck while a dozen others who want to find one for rent are out.
•••
NEW CHAMBER OF COMMERCE
There was an enthusiastic meeting Monday of committees of the new chamber of commerce. A meeting will be held Thursday, when by-laws will be presented and voted on by all the members.
•••
CHICAGO FOOT EXPERT WILL BE HERE
A member of the Staff of Dr. Wm. M. Scholl, the noted foot authority, comes to bring comfort to those feet of yours. Come in and let the specialist tell you how to have feet that are always perfectly comfortable. Immediate relief. There is a Dr. Scholl Appliance or Remedy for every foot trouble. You will be able to forget that you even have feet. Everybody invited, Thursday only. Don't miss this chance. J.L. & Co.
For more information, visit the museum online at bonnercountyhistory.org.
---