Jeannie LaRae Kistler, 77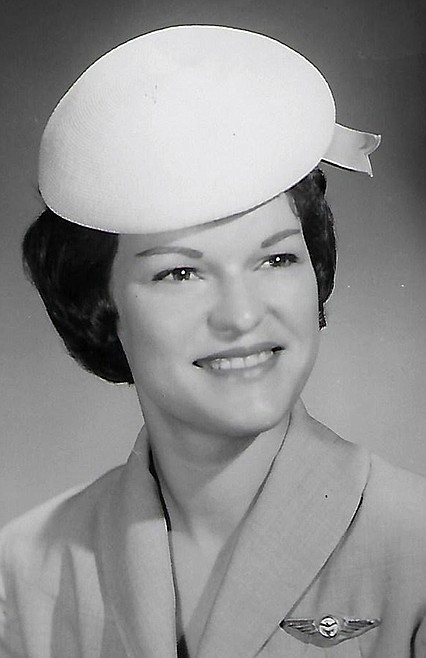 Jeannie LaRae Kistler, 77, a longtime resident of Sandpoint, Idaho, passed away May 19, 2019, at Kootenai Memorial Medical Center. She was born December 20, 1942, in Carlsbad, California, a daughter of James and Norma (Buck) Martin.
She was a 1959 graduate of Mt. Miguel High School in Spring Valley, California. Jeannie was an airline hostess for Continental Airlines for many years, and was part of the crews flying in and out of Vietnam to transport refugees. She loved traveling to foreign lands and enjoying foreign cuisine. She and her mother once traveled to Italy, and were briefly detained as "bank robbers." Thank-fully, the misidentification was quickly discovered. Jeannie was an amazing cook who dearly loved her family. Her favorite past time was to sit and watch the animals who visited her hill-topped ranch, especially the moose, elk and deer. There was no hunting allowed on the ranch. She helped her husband operate his tile setting business and other ventures. When her family was growing up she loved gardening and baking … to the point where the kids asked for "store bought" bread!
Jeannie will be sorely missed by all who knew and loved her. For several years she selflessly took care of her mother, who was afflicted with Alzheimer's, to the tremendous gratitude of the family.
She is survived by her devoted husband of 54 years, Ray Kistler; a daughter, LaRae Kistler and a son, Gary Kistler, both of Sandpoint; one sister, Deanna Schneider (Bill) of Spokane, Washington; three grandchildren, grandsons Jarrett and Austin Jackson and granddaughter Jordan Jackson; and nieces and nephews. She was preceded in death by one brother, Terry Martin (Adele).
Graveside funeral services will be held at Pinecrest Cemetery 11 a.m. Friday. Barry Johnson will be officiating.
Memorials may be made to the Alzheimer's Foundation would be appreciated in memory of Jennie Kistler.
Family and friends are invited to sign Jeannie's online guest book at www.coffeltfuneral.com.
Arrangements are under the care of Coffelt Funeral Service.
---