Bonner County museum hosting annual plant sale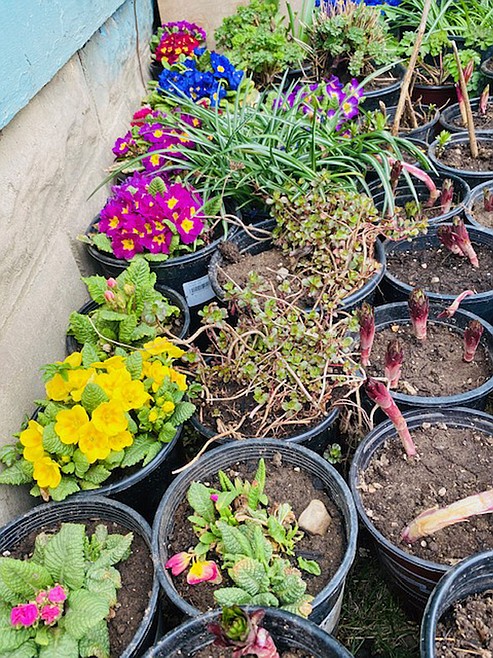 This Saturday, visit the museum for a chance to pick up your own living history in the shape of flowers, grasses, and other greenery. The museum is preserving local history by delving into some of Sandpoint's favorite historic gardens to collect perennials that will become a cherished part of your garden world.
(Photo courtesy BONNER COUNTY HISTORY MUSEUM)
Founded in 1972, the Bonner County History Museum has been collecting and preserving the Bonner County region's significant stories for over 40 years.
This Saturday, visit the museum for a chance to pick up your own living history in the shape of flowers, grasses, and other greenery. The museum is preserving local history by delving into some of Sandpoint's favorite historic gardens to collect perennials that will become a cherished part of your garden world.
The sale, which will start and 10 a.m. and end when all plants are sold — typically about 3 p.m., in Lakeview Park, on the lawn in front of the museum. The sale, which is a fundraiser for the museum, will feature plants from The Paint Bucket garden and other historic gardens in the area. Tomatoes, peppers, irises, sunflowers, and bamboo are just a sample of the offerings. Many unique plants and garden ornaments have been collected from generous community members, as well as a selection of tools, books, and pots.
Staff and volunteers are taking precautions to maintain appropriate safety measures and social distancing throughout the event, with generous spacing and regular sanitization. Attendees are encouraged to wear masks and use hand sanitizer. The museum will also be accepting donations for the Bonner Community Food Bank, so please consider bringing a nonperishable food item.
The Bonner County History Museum is a private, non-profit organization and is a membership organization, open to all. We operate thanks to community support, membership dues, gifts, retail sales and donations, and grants from private foundations.
The museum will not be open to visitors during the event, but visitors are welcome during regular hours, Tuesday through Friday- 10 a.m. to 4 p.m. and the first Saturday of each month – 10 a.m. to 2 p.m. Admission is $4, adults; $3, seniors; $1, 6-18 years; free for members and children under 6. Admission is free for everyone on the first Saturday of each month.
---