COVID-19 cases stay at 70 people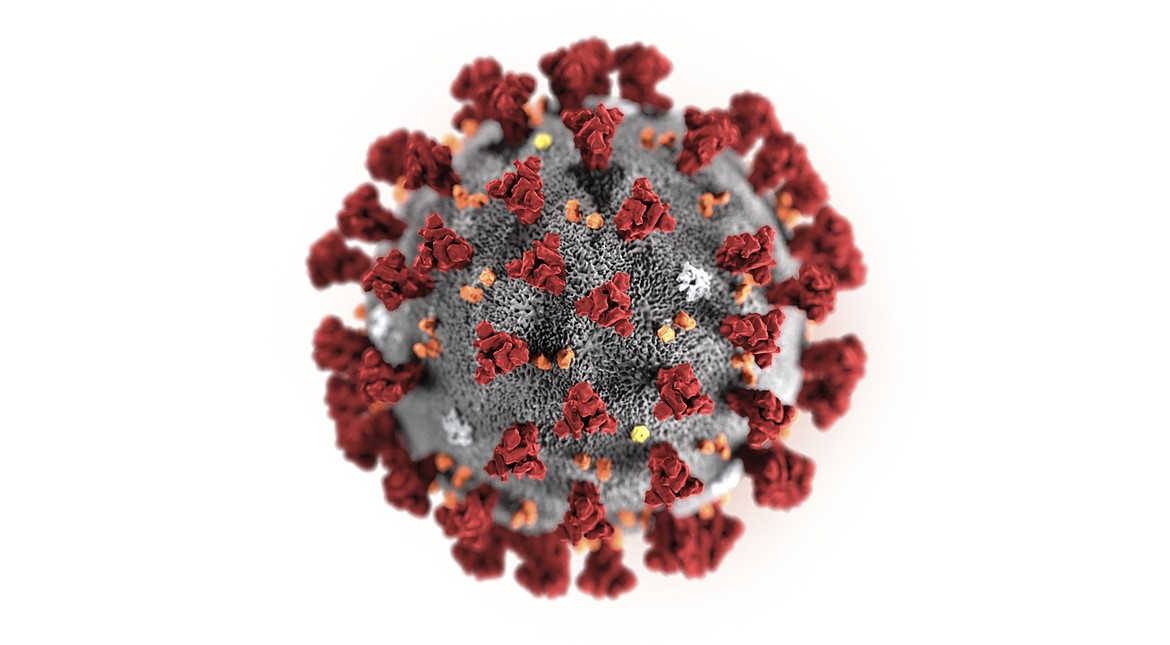 This illustration provided by the Centers for Disease Control and Prevention in January 2020 shows the 2019 Novel Coronavirus (2019-nCoV). This virus was identified as the cause of an outbreak of respiratory illness first detected in Wuhan, China. (Centers for Disease Control and Prevention via AP)
by
KEITH KINNAIRD
News editor
|
May 22, 2020 1:00 AM
SANDPOINT — No new confirmed cases novel coronavirus were reported on Thursday, according to the Panhandle Health District.
There are 70 confirmed cases of the virus, which causes COVID-19. Four of the cases are in Bonner County, while 66 are in Kootenai County.
The virus has not been detected in Boundary, Shoshone or Benewah counties, the health district said. The virus caused seven hospitalizations in the district and 67 people are no longer being monitored.
The Idaho Department of Health & Welfare reported on Thursday there were 28 confirmed or probable cases of coronavirus, bringing the statewide total to 2,534 cases. The death toll attributed to the disease remained at 77 people on Thursday.
Idaho Gov. Brad Little will host a press conference regarding a new COVID-19 testing strategy today, his office announced on Thursday. The press conference starts at noon (Mountain time) and will be streamed online via Idaho Public Television.
Little released an editorial Thursday emphasizing that Idaho's economic rebound hinges on the safety and confidence of consumers and employees.
"We all have a role to play in keeping them safe," Little wrote.
Little said Idahoans' personal actions — wearing masks, social distancing and disinfecting surfaces — are the most effective way to manage the virus and restore the economy.
"Even if contracting COVID-19 is low on your list of personal concerns, I urge you to still do these things. Prosperity and safety are linked. Protecting other citizens is the right thing to do, and our economic rebound depends on it," he wrote.
The Northeast Tri-County Health District in Washington state reported that no new cases of the virus in Pend Oreille, Stevens and Ferry counties. There are 13 confirmed cases, with 10 in Stevens County, two in Pend Oreille County and one in Ferry County.
One new confirmed case of the virus was tallied in Montana, nudging the statewide total to 479 cases. There are seven cases in Lincoln County and none in Sanders County, according to the state's public health officials.
Keith Kinnaird can be reached by email at kkinnaird@bonnercountydailybee.com and follow him on Twitter @KeithDailyBee.
---