Library computers available to public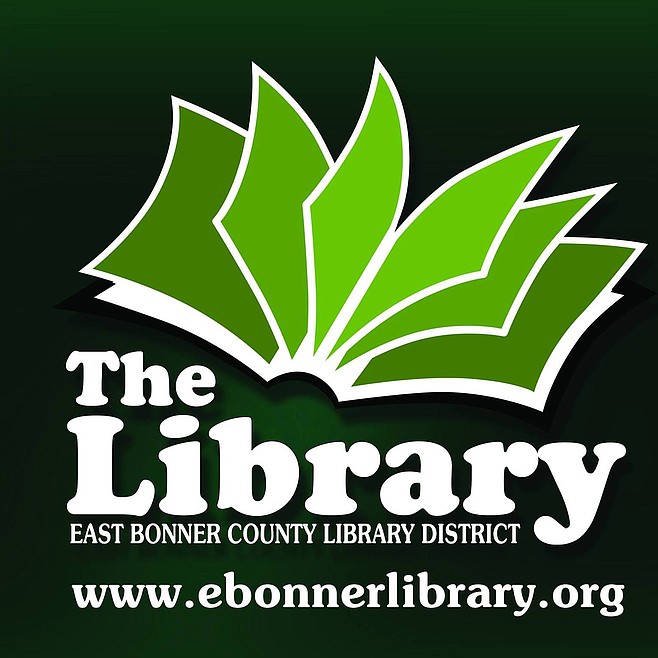 Allen was looking for a job before the pandemic struck. Living in a rural area, his internet service was spotty, so he would regularly visit the library to search and apply for jobs and email his grandparents if he had time. They don't text, but at least he can call and email them to stay in touch.
When the library closed, Allen's wife's part-time job continued to cover the basics, but it turns out that internet service would not make the cut. With kids schooling at home (and eating more), there were hard choices to make. Allen figured he could afford to make a town run a couple of times a week to do his "librarying" using the Wi-Fi from the library parking lot. The kids could ride along and they could visit a Get A Meal — Give A Meal * location to offset the grocery bill.
Despite his hopeful attitude, the arrangement proved more challenging than he had anticipated. Have you ever filled out a job application on your phone from your car … with restless kids in the backseat?
The desktop computers at the Sandpoint Library average more than 2,500 sessions per month. This past February (a shorter than average month), that number spiked to nearly 3,000 sessions — before we started to see the effects of the pandemic locally.
In our widely rural area, many people rely on public computers for economic, education, and family/social reasons, as well as information-gathering and entertainment. The library is one of the only places (if not the only place) where public computers are available in Bonner County. At a time when more people than ever need them, they are not available.
Board trustees and leadership at the East Bonner County Library District have been assessing which services can be reintroduced or adjusted to serve patrons every week.
"Our goal is to keep everyone safe and healthy, gradually resuming services with caution," Library Director Ann Nichols said.
We are constantly considering how to bring important services back as quickly and safely as possible. We have been adding services such as opening the drop bins, offering curbside service, and more. As we do, we post them on our website updates page.
Things have been changing so fast that, as the public relations specialist, I am having a hard time keeping up. One of the challenges is making sure that changes are posted on all of the platforms where our patrons will see it. If they don't have internet service, they are not going to see the real-time updates posted on our website.
Our latest change in services is particularly difficult to share with the people who need to know about it most — people without reliable internet service.
Starting Tuesday, May 26, patrons can sign up for internet computer sessions at the Sandpoint Library (that branch only for now). Two desktop computers will be located in the lobby for essential communications such as work/job search, taxes, etc. Patrons with a reservation will be checked in and seated at a computer for a 45-minute duration. No extensions will be permitted. Additional seating will not be available.
After the 45-minute session is up for both patrons, they will exit the building. The computer stations will be thoroughly sanitized for 15 minutes and the next reservations can be fulfilled. Users will need to use sanitizer (provided by The Library) prior to computer use and wear a face covering for the duration of their visit.
Reservations will be available Monday through Thursday, 9 a.m. to 6 p.m. and Fridays and Saturdays until 5 p.m. To reserve a computer session, call 208-263-6930, ext. 1209, and following the phone prompt.
πIf you have access to the internet, you can set up a reservation online at www.ebonnerlibrary.org from the COVID-19 updates page or go directly to http://lobbycomputers.youcanbook.me/. Since internet access is the very reason for this service, our website, social media, and email are not good ways of reaching those folks with this announcement. If you know someone who may want to utilize this service, please share this with them. If you know Allen (mentioned at the outset of this article), maybe you could mention it to him.
"You don't know what you've got until it's gone" is a sentiment many people are feeling since the library has been closed. Many resources are available digitally, and now we are able to provide some physical materials. But, even some who seldom or never visited the library in the past, are wishing they could now. With so many changes to our economy and way of life expected to occur in the months and years ahead, will the library be able to continue to provide services that are critical to our community? Next week's article will consider how the economic forecast could impact libraries and how your support now can make a difference.
EVENTS: Check our website Events Calendar for the full schedule of digital events for kids and teens at www.ebonnerlibrary.org.
StoryWalks are open! New titles have just been installed; at Dover City Park enjoy "Mousetronaut" by Mark Kelly and at McNearney Park in Ponderay, experience "Life on Mars" by Jon Agee.
* Get A Meal — Give A Meal is a community initiative organized by 350Sandpoint.org and other community groups, including The Library, that partners with local restaurants to provide meals for local families who have been impacted by the pandemic. For more information visit www.350Sandpoint.org.
Marcy Timblin is in charge of public relations, marketing & community development for the East Bonner County Library District. She can be reached at 208-208- 208-208-263-6930, ext. 1204.
---