Larry Wayne Lance, 86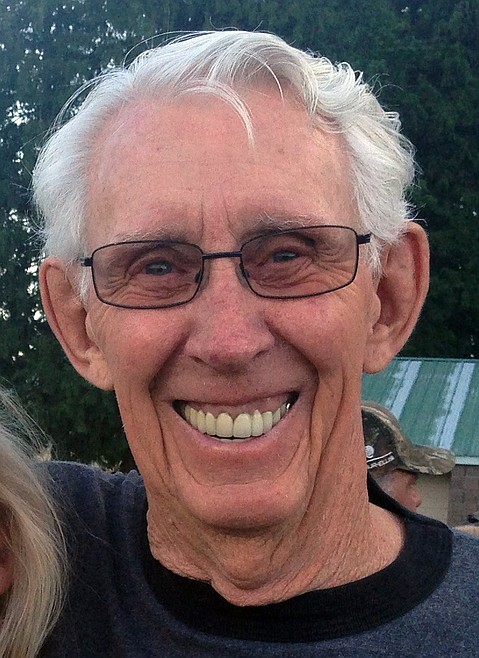 Larry Wayne Lance, 86, passed away at home in his sleep on Wednesday, May 13 in Sandpoint, Idaho.
Larry was born on January 18, 1934 in Greely, Colorado to Lawrence and Marguerite Lance.
Larry served for four years in the U.S. Navy serving onboard ship as a welder and pipe-fitter.
Larry married Marvell Jamar on June 8, 1963, at the Davis Community Church in Davis, California.
Larry and his family lived in Cupertino, California, but he became a resident of Laclede, Idaho, in 2008, and then recently moved to Post Falls, Idaho.
He worked as a mechanical engineer at several Silicon Valley firms in the California Bay Area until retiring in 1995. He helped develop the first ATM card systems and mini- computers.
Larry loved sailing, kayaking, bike riding, walking, hiking, travel and spending time with family. He loved the outdoors and he was always on the go. You could regularly find him walking or bike riding up until his mid-80s.
Larry loved road trips from Idaho to California and visiting friends and family along the way. In the early 1990s, Larry and his wife Marvell traveled the entire United States by recreational vehicle (even traveling during Hurricane Andrew).
More special family memories are family trips to Hawaii in the '70s, Houseboat trips on the Sacramento Delta, trip to Puerto Vallarta, Mexico, during which he zip-lined on his 80th birthday, trip to Washington, D.C., and New York, Mediterranean cruise (where he hiked up to Mount Vesuvius). His grandson, Colin Lance, remembers a game they used to play in which Larry would bounce him on his stomach (he had a very large, bounceable stomach).
Larry was fiercely independent with great sense of humor. He was always willing to help people in need and lend a helping hand. He was a very kind hearted and giving person who was extremely devoted to his family.
He is survived by his two children, Ken Lance (Marlyn) of Urbana, Maryland, and Janine Shepard (Todd) of Sandpoint; five grandchildren, Ashley Tverdy (Ethan), Amy Shepard, Abigail Shepard, Jalyne Santos and Colin Lance; and two great-grandchildren, Bailey and James. He is also survived by his sister, Beverly Johnson.
He was preceded in death by his wife, Marvell (2000); his parents; and his brothers, Skip, Loren and Walter.
A memorial service with close family and friends will be held at a later date in Southern California.
Larry will be interred at Fairhaven Memorial Park in Santa Ana, California, with his wife Marvell and his nephew Ross Johnson.
---