City loosens restrictions on sidewalk cafes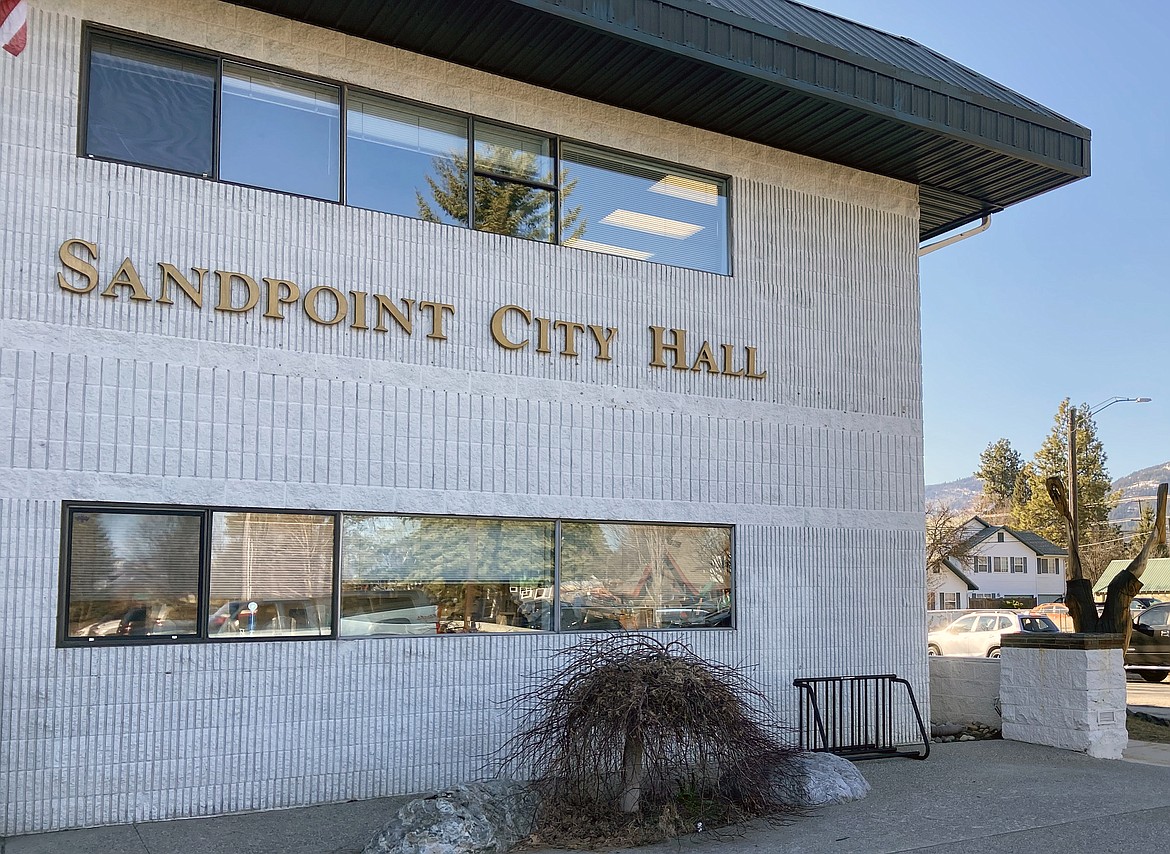 by
Aly De Angelus
Staff Writer
|
May 26, 2020 1:00 AM
SANDPOINT — Sidewalk cafes in the city will no longer require separation barriers such as fencing, which will allow more space for pedestrians to walk.
This amended code was unanimously approved at the May 20 council meeting in the hopes of adequately addressing ADA concerns and allowing code flexibility in the permitting process.
Businesses in Sandpoint must obtain a permit from the city to expand sales onto the sidewalk each year, which includes merchandise displays, cafes and other uses within the public's travelway. Sandpoint code previously required separation barriers until 2019, where the city placed a six-month moratorium on their ordinance. Since the moratorium, the city has received feedback from locals that primarily suggested benefits of allowing temporary structures adjacent to property that do not require separation barriers. The purpose of the moratorium was to evaluate conditions prior to proposing a permanent modification to code.
According to Infrastructure & Development Services Manager Amanda Wilson's agenda report, the city contacted a local mother with a visually impaired son for feedback regarding sidewalk cafes and fencing last year. The mother argued that no fence is safer for visually impaired pedestrians because anything above mid-shin height is difficult to identify in advance.
"They agreed that tables and chairs are not unique compared to other obstructions and that evaluating multiple conditions would be advantageous," Wilson said in the report.
Sandpoint Code 7-2-2 states: "Any sidewalk cafe location shall be temporary in nature and designed so that the entire cafe can be easily removed. Such cafe shall be separated from the pedestrian travel zone by a barrier which is comprised of railings and/or planters which shall not block visibility above thirty six inches (36"), shall not begin more than four inches (4") above the sidewalk, and shall not reduce or obstruct the pedestrian travel zone to less than five feet (5') of sidewalk width."
Sandpoint's 5-foot wide minimum condition for unobstructed travel is a new addition to the amended code. Councilwoman Deb Ruehle questioned the feasibility of this requirement, considering the layout of downtown Sandpoint. She pointed to benches and lights in the planter strip as a possible obstacle for a meeting the five feet minimum buffer space on the building and road side.
"We allow merchandisers to sell goods, we allow racks in front of their businesses, those are not intended to be in the planter strip, we have sandwich boards that are out and so really we have objects on both sides and the pedestrian travelway is down the center," Wilson said. "More often than not with both of those things on either side it's more than five feet … Where it would cause a potential hazard we have the ability to not issue a permit."
City Administration Jennifer Stapleton also explained that protrusions from the wall of the building should not exceed a maximum of four inches from the wall. If the property owner would like to extend their space beyond their front facing business, the city must receive written consent from the adjacent property owner.
Although some businesses prefer fencing for their operations, all temporary structures such as sidewalk cafes must come down in the winter. Wilson said Fiesta Bonita was one business that dealt with spatial difficulties and the fencing of their property. "That's a pretty tight area and so required fencing all though there … I think they worked through it but it was certainly challenging," Wilson said.
Phase II of Sandpoint's Downtown Revitalization Project was also discussed in conjunction with the amended code for sidewalk cafes during the May 20 meeting. The second phase of the project will be completed on June 1.
Wilson said their final invoice will not be processed until June, but she is confident the city is under budget and Stapleton said that Phase III is in progress.
For more information about the Downtown Revitalization Project visit sandpointstreets.com.
Aly De Angelus can be reached by email at adeangelus@bonnercountydailybee.com and follow her on Twitter @AlyDailyBee.
---