Daher lays off Kodiak workers
by
Keith Kinnaird
News Editor
|
May 30, 2020 1:00 AM
SANDPOINT — Franco-American aircraft manufacturer Daher is conducting permanent layoffs due to significant financial impacts from the novel coronavirus pandemic.
Employees at Daher's Sandpoint Kodiak plant received a letter on Wednesday from Daher Human Resources Director Russell Bowen informing them that the pandemic's effect on the global economy is affecting the company.
"Along with many of the Daher sites, we have made the difficult decision to reduce our workforce at the Sandpoint, ID., work site. Because of the projected long-term economic impact of the virus and the known current impact to our company, we are conducting permanent layoffs. As part of these layoffs, your position has been eliminated," Bowen said in the letter.
Recipients of the letter are informed that their last day of work is Monday, June 1 and HR will be making arrangements for the return of any company property in their possession and to collect their belongings. The letter goes on to say that there will be meetings at the factory to discuss benefits and temporary continuation of health insurance coverage, in addition to receiving their final paycheck.
"Please accept my appreciation for the contributions you have made to Kodiak Aircraft Company. We genuinely extend our best wishes to you for your future," Bowen concludes in the letter.
It's unclear how many Kodiak workers were laid off. The public relations firm utilized by Kodiak did not respond to a request for comment. Jason Eddy, vice president of Kodiak aircraft operations was not available for comment on Friday, the company said.
Unconfirmed reports say 30 to 40 percent of the Sandpoint workforce was laid off. Another unconfirmed report on social media contends that up to 100 jobs were possibly cut.
Some employees reportedly learned they were being cut when they logged into an online payroll application used by the company.
There were as many as 260 employees at Kodiak when the French industrial conglomerate acquired the Quest Aircraft in October 2019. The Sandpoint facility churns out the hand-built Kodiak, a 10-seat, all-terrain airplane used by air-taxi, recreational and leisure operators, along with businesses, pilot-owners and humanitarian organizations.
The Sandpoint location has three facilities covering 129,000 square feet for the Kodiak assembly line, production capacity for metallic aerostructures, and a maintenance service center.
Some Kodiak workers took issue with the company's requirement in March that employees remain on the production line during the pandemic because they believed they were classified as nonessential workers under Idaho's stay-at-home order. They contended that aviation manufacturing was not on the state's essential worker list.
Daher did not respond to a request for comment on that matter at the time.
Daher said the company's worldwide average headcount is 10,000. The company has three business lines — aircraft manufacturing, aerospace systems and equipment, and logistics and services.
It was not clear Friday if layoffs were being conducted at other Daher facilities in North America or overseas.
Keith Kinnaird can be reached by email at kkinnaird@bonnercountydailybee.com and follow him on Twitter @KeithDailyBee.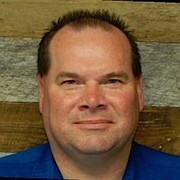 ---