Chase suspect accused of theft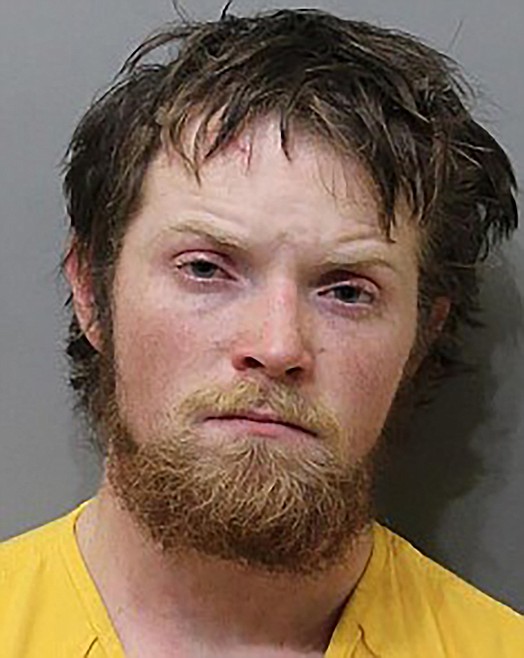 by
KEITH KINNAIRD
News editor
|
November 6, 2020 1:00 AM
PONDERAY — A young Bonner County man who led police on a high-speed chase on U.S. Highway 95 early Wednesday morning is accused of stealing a truck from an auto repair shop.
Justin Drew Morley is charged with felony theft by possession and felony eluding in Kootenai County. A criminal complaint alleges Morley knew or should have reasonably deduced that the Ford F-250 was stolen.
Morley, 19, is accused of stealing the pickup truck from Northwest Auto Body after allegedly stealing a car belonging to relatives and stealing another car from the Ponderay Walmart parking lot, according to a Kootenai County sheriff deputy's probable cause affidavit.
Morley is further accused of stealing cigarettes, beer and snacks from a convenience store.
Law officers in Bonner County began pursuing Morley after the truck theft was reported. During the pursuit, Morley allegedly drove in excess of 100 mph, drove southbound in the northbound lane of travel and tried to give his pursuers the slip by driving in the median, the affidavit said.
Officers in Bonner County attempted to bring an end to the chase using a precision intervention technique, which involves an officer using the push bar on their patrol vehicle to force the fleeing vehicle sideways, but they were not successful, according to the affidavit.
Deputies in Kootenai County placed stop sticks on the highway to puncture the truck's tires, but Morley managed to evade them. Deputies were able to successfully implement another PIT maneuver and Morley allegedly tried to continue his flight by driving off the shoulder, down an embankment and through a barbed wire fence, the affidavit said. However, the truck bottomed out and became immobile, which allowed officers to apprehend Morley.
Morley allegedly went on the crime spree after getting kicked out of a relative's house for not following the rules and also told deputies he recently split from his fiancee.
Deputies also discovered a brown paper bag that contained credit cards which did not bear Morley's name, according to court documents. A vape pen used to smoke cannabis was also recovered.
Morley is awaiting trial in Bonner County for allegedly raping a 15-year-old and forcing her to perform oral sex in 2019. A trial is set for Dec. 15, although Morley's defense counsel advised a 1st District Court judge in September that the matter may be resolved without the need for a trial, court records indicate.
Morley is being held at the Kootenai County Jail.
Keith Kinnaird can be reached at kkinnaird@bonnercountydailybee.com or followed on Twitter @KeithDailyBee
---