School board unanimously approves new plan in case of red categorization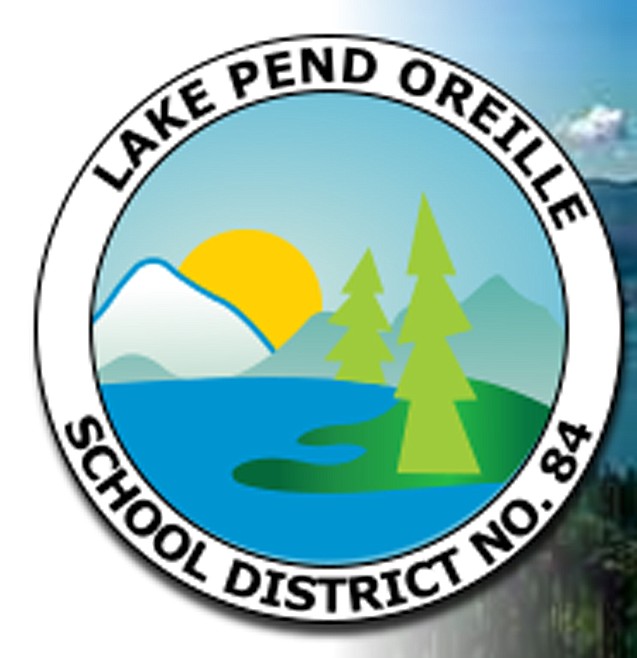 by
RACHEL SUN
Staff Writer
|
November 11, 2020 1:00 AM
PONDERAY — At a meeting Tuesday night, the Lake Pend Oreille School District moved unanimously to adopt a new protocol should Bonner County be moved to a "red" categorization by Panhandle Health amid a growing number of COVID-19 cases in the county.
Previously, the district had decided to maintain their "yellow" reopening plan when Panhandle Health moved Bonner County to its "orange" categorization two weeks ago.
PHD's categorizations, which are updated weekly on Thursdays are based on three metrics: A seven-day rolling average of new COVID-19 cases, testing positivity rates and hospital capacity.
In the red categorization according to PHD, the rolling average must be greater than 30 new cases per 100,000, there must be a testing positivity rate over 20% and hospital capacity consistently at or above 100% and surge capacity cannot be maintained, or crisis standards of care are implemented.
As of Tuesday night, the seven-day rolling average was at 28.1, Albertson said, and hospitals were at over 90% capacity. An updated percent of positivity scale was not available, he said, with the most recent available data set from two weeks ago showing 8.6%.
"However," he said, "I am almost positive it's over 8.6%."
Under the new plan, should the county move to red much of the district's current yellow plan would still be in place with a few added precautions:
Students in K-6 grade would be required to wear masks in cases where social distancing is not possible, and school would add additional safety measures. There could be a possible adjustment of secondary lunches, and possible added breaks in elementary schools at teacher discretion.
Further, sporting events would follow guidelines set by local authorities and the Idaho High School Activities Association.
Families will continue to have the option to do distance learning or send their children some days and not others, Albertson said. Unless the state had a stay-at-home order, the district as a whole would remain in a modified yellow phase.
If there was a significant spread at one school, Albertson said, that school could switch to remote learning for one or two weeks instead of the entire district.
Several board members praised the plan, including board Chair Cary Kelly.
"It gives us and the board to be a little more flexibility," he said.
Previously, the district had not spent as much time on their orange and red reopening plans, Albertson said.
"We spent a lot of time on our green plan and our yellow plan," he said. "I think maybe we were hopeful [the spread would be minimal]."
While the county has seen a significant increase in the number of cases, Albertson said, the school district has done better than the county overall.
This, he said, may be due to additional safety protocols the school already implemented, he said, including hiring additional teachers for smaller class sizes.
"This is not enough data to draw any conclusions," he said. "[But] my observation is we are not seeing any student-to-student spread … [students who contract COVID-19] have a parent or someone in their household who has tested positive."
In total, the district has had 21 cases. Based on these factors, Albertson said, he believed what is best for students is to keep them in school.
"There's a little misconception that if the county goes in one direction the school has to," Albertson said. "That is not the case."
During the public hearing portion of the meeting, roughly a dozen different parents and grandparents spoke against mask requirements.
Several said they believed masks were an infringement on their freedom, and that parents should choose instead of the school board.
One mother brought her young son to read a letter opposing mask requirements, and another family had their three children, who are in the homeschool academy, sing a song in favor of eliminating mask requirements.
One parent criticized the school district for what she called hypocritical rules on masks, and some school staff being spotted with masks off or worn incorrectly at sporting events.
"Several of you tonight are not wearing masks. Some have slipped the masks down during the meeting last week or down below your nose or down below your mouth," she said. "If your stance about the masks is, 'well, we are worried about grandma dying of COVID-19, and we are worried about school staff getting COVID-19 and not being able to operate fully and functionally,' then I ask you this: how can you determine the students and teachers wear a mask when many of the school board members, principals, and vice principals only wear masks sometimes, or pull their masks below their nose or even below their mouth?"
Phil Kemink, principal at Clark Fork High School, also presented to the board and said students at Clark Fork have been highly engaged.
"The shortened day, for me, was a worry. But when you walk up and down the halls it's amazing," he said. "They're learning, and they're very appreciative to be back in the district."
Teachers are implementing new technology like QR code scanners to assign homework, he said, and students ar participating in programs like computer programming and community service.
Students haven't done as well in math as the school is aiming for based on the recent Idaho Standard Achievement Test (ISAT), Kemink said, but the school is hoping that the hiring of an additional teacher will help meet those needs.
"When you have kids at a 6th-grade [math] level and others at a 10th-grade level, it's going to be real hard," he said
Kemink also referenced parents who came to speak against the district's mask mandates, saying that while there is a wide range of opinions, the students at his school have willingly complied in order to stay in classes.
"I haven't had a single student say they won't wear a mask," he said. "One of my students referenced a neighboring district, and they're very grateful [to be in-person]."
---