State of the state's economy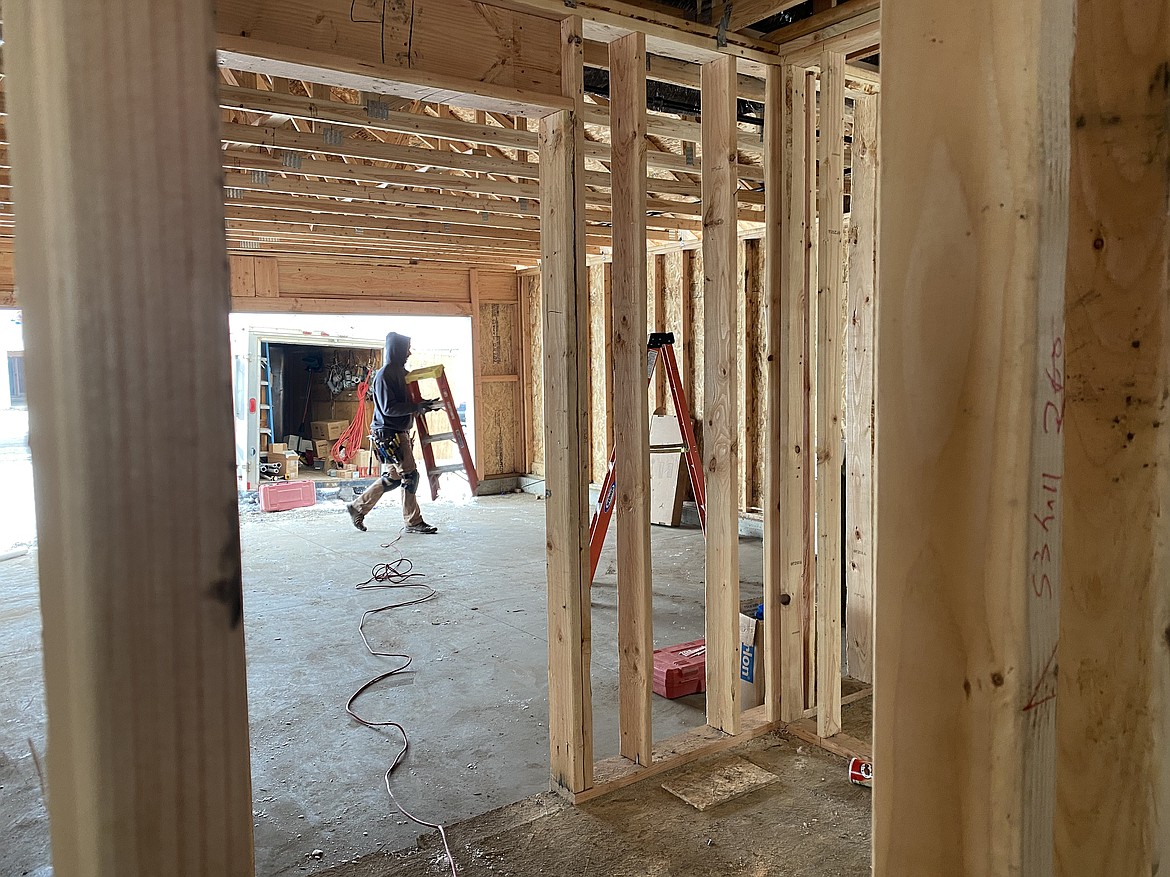 Dylan Vanslate and Zeb Zielinski with Northface Electric from Hayden continue to work on the Brookshire housing development in Rathdrum, one of many new constructions coming to the rapidly-growing city. (MADISON HARDY/Press)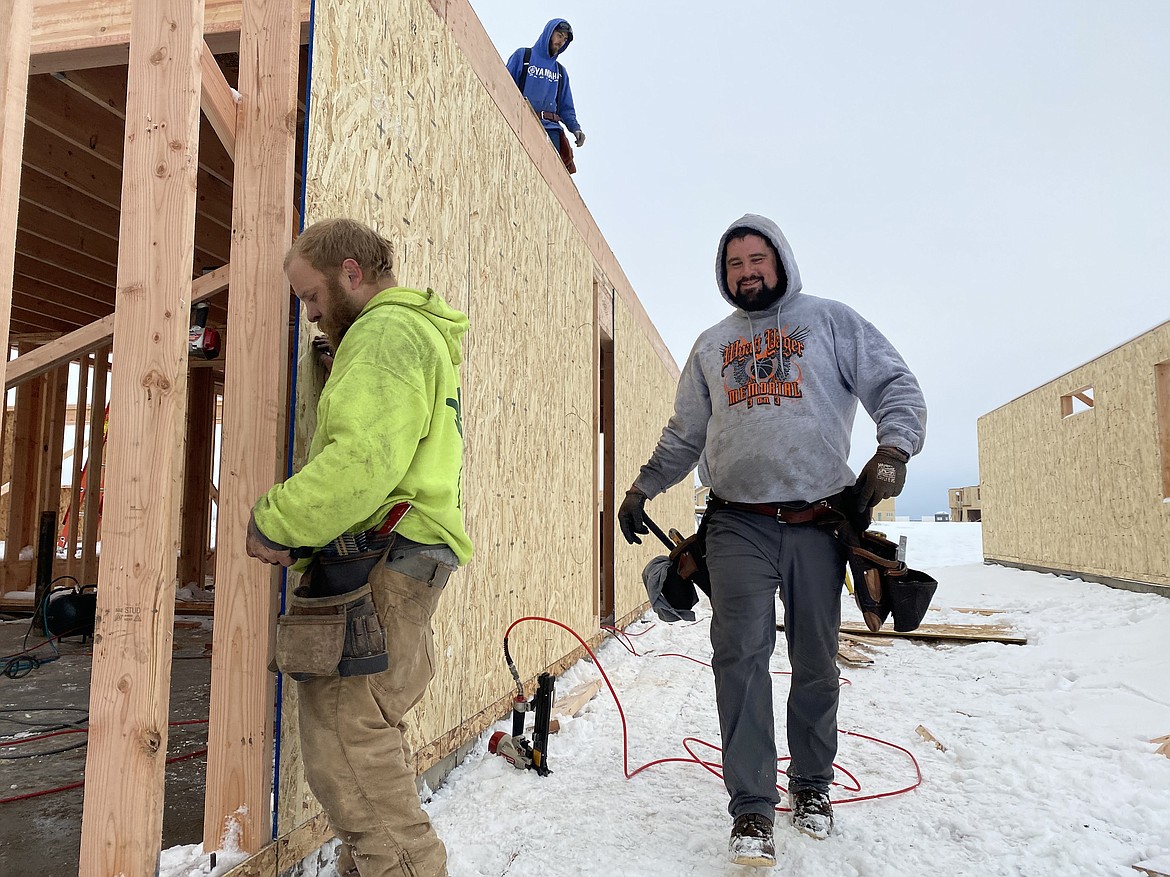 The city of Rathdrum can almost not build houses fast-enough for its growing population as people migrate to North Idaho from urban areas. Despite the cold and snow, employees of LP Construction Services are working tirelessly on the Brookshire development to keep up with demand. (MADISON HARDY/Press)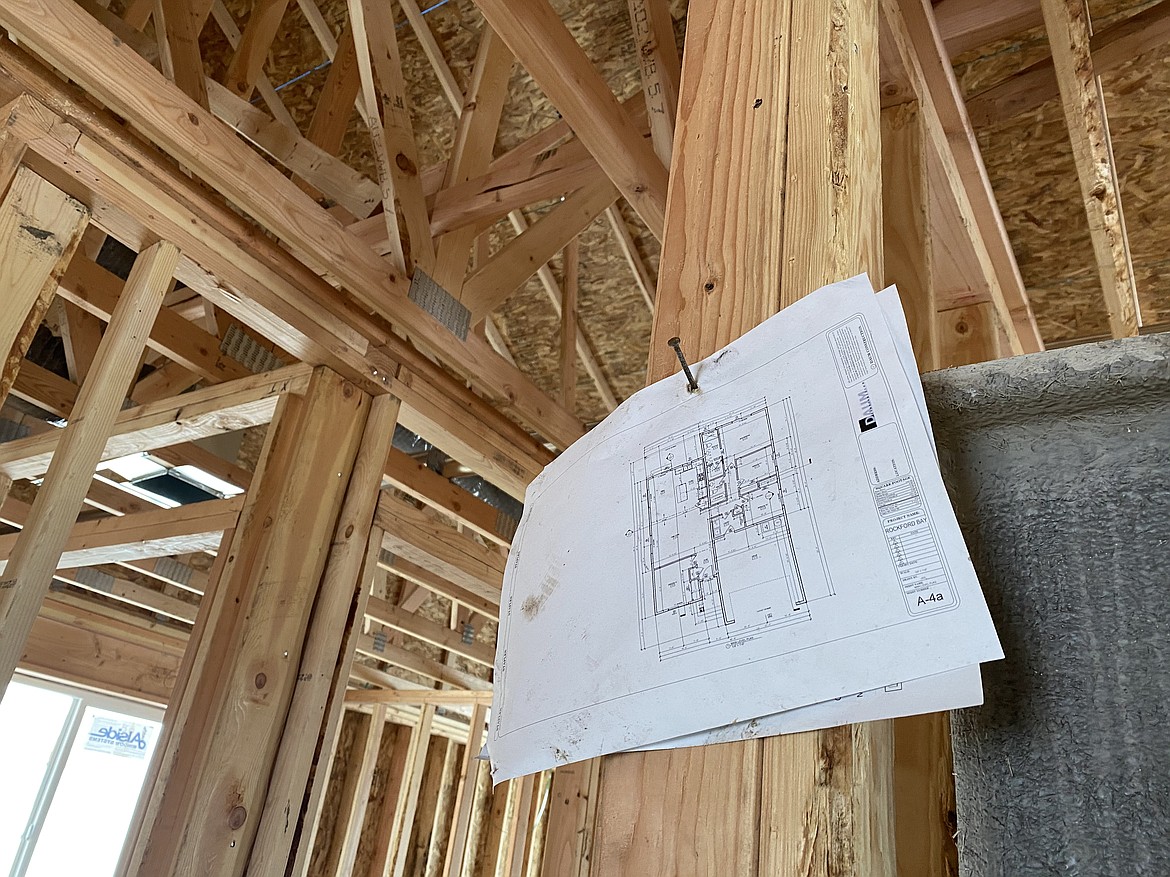 North Idaho's substantial amount of construction and business development is a considerable indicator of Idaho's prosperity, including subdivisions like the Brookshire development in Rathdrum. (MADISON HARDY/Press)
Previous
Next
by
MADISON HARDY
Hagadone News Network
|
November 15, 2020 1:00 AM
Idaho's economic recovery is leading the nation following pandemic shutdowns.
However, as the state struggles to keep COVID-19 contained, that progress is in jeopardy.
"The governor has said repeatedly that economy and health are intertwined," state budget director Alex Adams said. "If we take steps to get COVID under control, we will see money put toward tax relief and infrastructure projects. He made it clear that it all depends on if we continue to have a huge spike in cases that exacerbate our hospitals."
Hospitals across the state are running into capacity issues, including Kootenai Health in Coeur d'Alene, which recently reported they have had to turn away dozens of patients because of lack of room and staff.
On Thursday in Coeur d'Alene, Gov. Brad Little also stressed the need to flatten the curve of infection positivity rates to support Idaho's economic health. Adams put that fact into perspective.
"If you take COVID out of the equation, Idaho is one of the fastest-growing economies in the country," Adams said. "With COVID, that's still the same, but we've got to get COVID under control to preserve our economic viability."
When the state began forecasting its potential 2020 revenue, state budget coordinators projected it would decrease by 8 to 14 percent, forcing lawmakers to juggle which budgets and state services to cut.
Now, though, revenue is pouring into the state's coffers, potentially ringing in the largest surplus in Idaho's history.
"When the Legislature left town, the projected surplus for this year was $55 million or $56 million. Now it's $587 million," Adams said. "In addition, we have $600 million in our rainy day fund, which puts us in the top 10 nationwide."
Generally, Idaho has a diverse economy, ranging from agriculture to technology innovation. It's from this diversity, Little's conservative restrictions on agency budgets, and consistent deposits in the state's rainy day fund that Idaho could stay prosperous during the pandemic.
"The last couple years, Idaho's economy has been red-hot, and that's why we surprised folks when we started slowing spending," Adams said. "Part of why is because the governor has a sense that we'd had that many years of good luck and luck runs out."
Another thing to which Adams attributed the success — particularly in North Idaho — is the push of people moving out of cities into suburban and rural areas.
"There has been substantial migration in population, especially around the Rathdrum area," Adams said. "A lot of companies who have been practicing remote working have built a comfort level with their staff so that they can now work from anywhere, making Idaho a very attractive place."
Rathdrum Chamber of Commerce President/CEO Kurt Schwab agreed, saying population growth has helped local businesses remain strong and even grow.
"People love Rathdrum's small-town feel, political slant, natural beauty, offerings of growth and many other aspects of the community," Schwab said. "This love of community is what people see and why people are moving here in great numbers."
The mass migration to North Idaho has been noticed by all, from residents to state officials, and it's not expected to stop anytime soon.
In Post Falls, city growth is rapid, city administrator Shelly Enderud said, modestly exceeding data from 2019. She, like most people, felt the pandemic would slow this rate. However, she said it has had an opposite effect as the staff has seen increased interest in parcels around the city.
"The influx of people buying homes has caused housing prices to rise and has created a large construction industry," Enderud said. "This desire to have a different lifestyle, and less regulation has also played a part in businesses looking to locate in this area. Another factor is the ability of individuals to work remotely."
North Idaho's substantial precedence of construction and business development is a considerable indicator of Idaho's prosperity. Despite its unemployment rate not fully recovering from the beginning of the year, Idaho Department of Labor Northern Regional Economist Sam Wolkenhauer said there's a good reason for optimism.
"We're leading the other states in job recovery, and our labor market projections expect Idaho to return to a healthy growth path in the coming years," Wolkenhauer said. "The fundamental attracters bringing new residents and businesses to Idaho remain strong, which is why we have so much construction activity ongoing in Kootenai County."
In contrast to other states where travel dropped dramatically, Idaho's immense outdoor recreation kept people coming for activities like fishing, hunting, hiking, and camping.
The lesser restrictions under Little's reopening plan also inspired out of state residents to take a trip to the Gem State — noticeable in the high tourist count in the region — that kept hospitality industries alive.
"Travelers from our neighboring states created a boom in the hotel, restaurant, and retail establishments," Post Falls Chamber of Commerce President/CEO Christina Petit said. "Without a crystal ball, it is hard to say what 2021 will look like given the number of unknowns. What I can say is that the business community overall seems positive, and they are planning for more growth in 2021."
Other noticeable effects of the population boom have been seen on local businesses, tax bases, and school districts. This comes at a time when COVID has significantly impacted the same industries, Coeur d'Alene Regional Chamber President/CEO Derrell Hartwick said.
"It put the issues in the community under a magnifying glass," Hartwick said. "Every community had their challenges spotlighted, but our elected officials did a great job, and that's why you are seeing North Idaho doing great economically compared to the rest of the nation."
To preserve North Idaho's economic growth, Kootenai County's regional chambers have come together and created a joint public policy committee that includes Coeur d'Alene, Hayden, Post Falls, and Rathdrum chamber heads. Through their efforts, Hartwick intends to work with lawmakers to produce an agenda representing county business needs.
Some of the chambers' topics are health care, workforce development, housing and property tax, Hartwick said. He anticipates that the committee will have a statement on those items finalized by the end of 2020.
"One of my goals, when I took over almost a year ago, was to get our chamber and North Idaho involved in our legislative advocacy," Hartwick said. "This helps us to get key points outlined that represent our cohesive voice on who we are in North Idaho and what we need."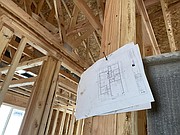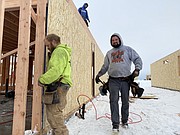 ---