Teens arrested in Hitchcock slaying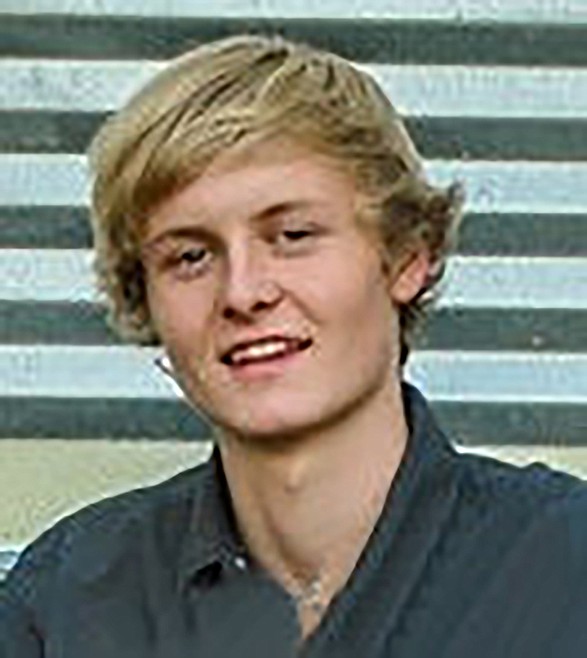 by
KEITH KINNAIRD
News editor
|
November 17, 2020 1:00 AM
SANDPOINT — Two young men have been arrested in connection with the death of Kaden Quinn Hitchcock, a Sandpoint native who was slain in central Texas.
Jose A. Herrera, 18, and Kyle Eric Depolito, 19, are charged with capital murder in connection with the shooting death of Kaden Quinn Hitchcock on Sept. 25 in South Waco, according to McClennan County Jail records. Depolito is further charged with burglary of a residence. Both are being held in lieu of $1 million bail, jail records indicate.
Online court records indicate Depolito was initially charged with burglary of an inhabited residence and bond was set at $5,000, although an order was later entered which found the bond insufficient. Depolito waived arraignment on Tuesday. Online records in Herrera's case could not be located.
The Waco Herald-Tribune said authorities believe a third person was involved, although that person has not been named publicly.
Herrera and Depolito told police they went to Hitchcock's residence to buy drugs, the Herald-Tribune reported, citing arrest affidavits in the case. Hitchcock, 21, had several firearms lying on his bed when they arrived and Hitchcock's roommates told investigators that they saw Depolito and two other men in Hitchcock's room when they went to bed at approximately 3 a.m., the Herald-Tribune reported.
During the alleged drug transaction, a 9-millimeter pistol went missing and Hitchcock started searching for it, and ultimately accused the trio of taking it, the affidavits said.
Waco Police were summoned to the home and they found Hitchcock dead of a single gunshot wound to the head and several firearms missing. They also recovered a spent 9-millimeter shell casing, the Herald-Tribune said.
Depolito and Herrera were arrested by the U.S. Marshal Lone Star Task Force, television station KXXV reported. They were booked into the county jail on Oct. 28, jail records show.
Waco Police public information officer Garen Bynum could not be reached for comment on Friday. A phone message was not immediately returned.
Hitchcock moved to Waco to begin culinary arts school at Texas State Technical College. He was a chef who loved the outdoors, especially downhill skiing and mountain biking, according to his obituary.
Keith Kinnaird can be reached at kkinnaird@bonnercountydailybee.com or followed on Twitter @KeithDailyBee
---