Bonner General collects record tests, remains near capacity for COVID patients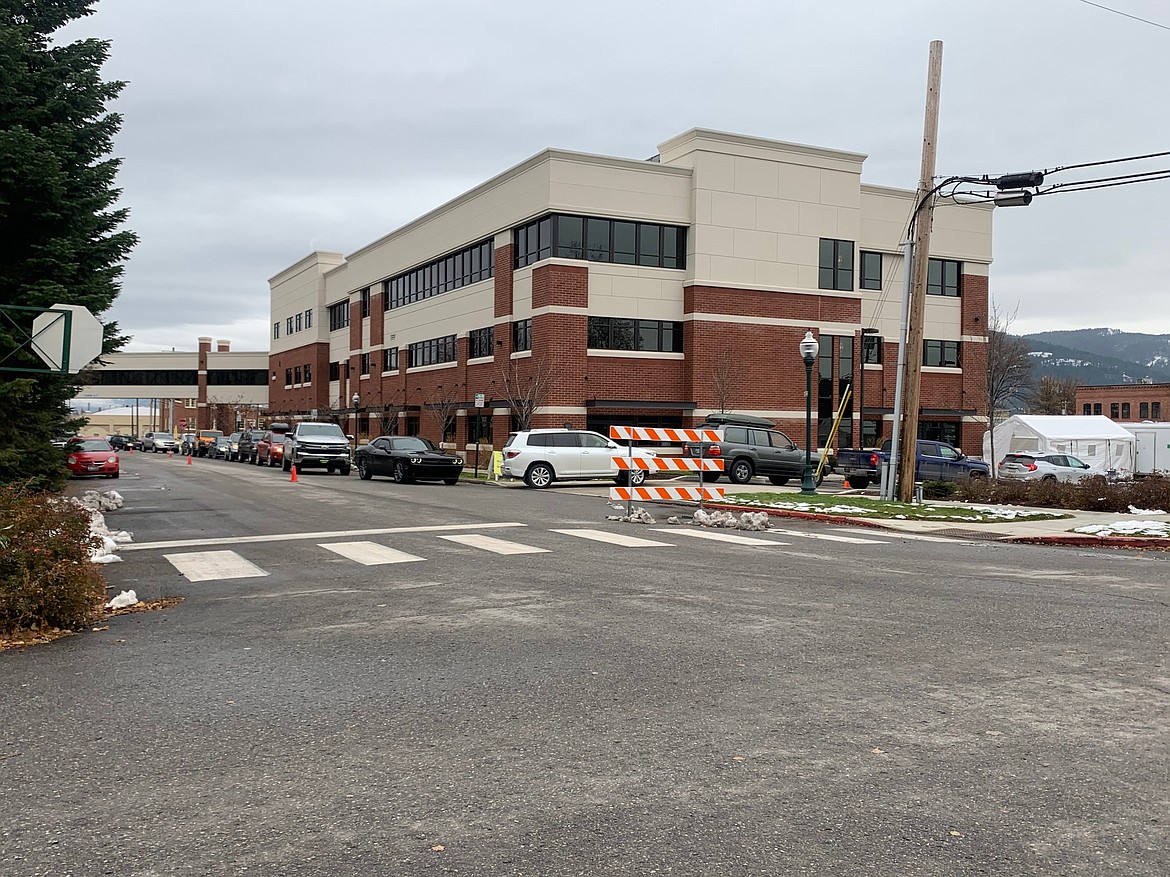 Cars line up around Bonner General Health for COVID-19 tests Monday.
(Photo courtesy MARGO JOHNSON)
by
RACHEL SUN
Staff Writer
|
November 18, 2020 1:00 AM
SANDPOINT — As COVID-19 cases continue to rise, local health care workers are being challenged by enough cases to nearly max out hospital capacity at Bonner General Health.
The past two to three weeks, the hospital has continually been at 90-95% capacity wrote Public Information Officer Erin Binnall in an email.
"Bonner General has sequestered five of our medical/surgical rooms into a POD for COVID positive patients and three in our critical care unit," Binnall wrote.
Testing has also gone up. Over the past week, staff had collected 629 tests from Sept. 9 to Sept. 16, and staff had their highest number of tests yet Monday with 121 tests collected. In the past three weeks, Binnall wrote, testing has more than doubled.
In total, as of Nov. 7 Bonner County had a 12.5% positivity rate — however, that number is likely significantly higher, as the state's publication of percent positivity is being delayed by some labs not reporting their negative test results.
During this time, Binnall wrote, it is critical for the public to follow recommended health guidelines to decrease the spread of COVID-19.
That includes washing hands, wearing face coverings and maintaining social distance. Further guidelines, including those for upcoming Thanksgiving celebrations, can be found on the Center for Disease Control's website.
---