McNalls celebrate golden wedding anniversary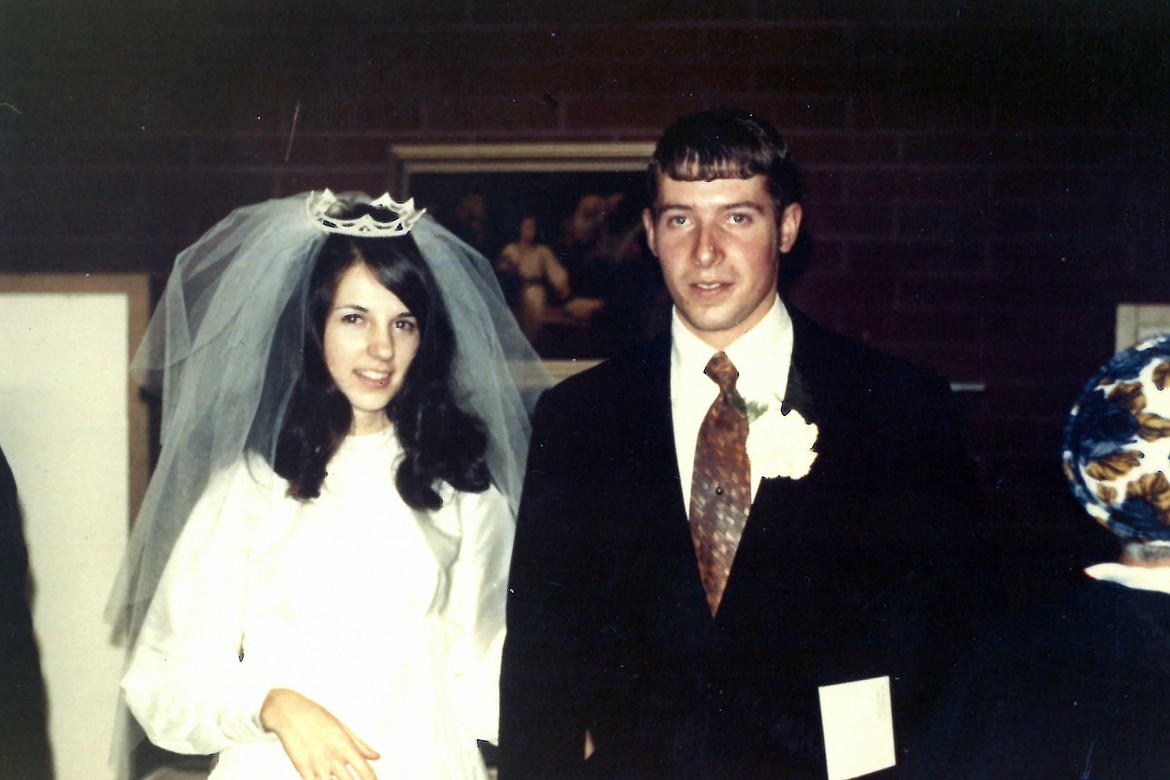 Kristi and Dennis McNall are pictured on their wedding day on Nov. 21, 1970, at the First Presbyterian Church in Sandpoint.
(Courtesy photo)
|
November 21, 2020 1:00 AM
Dennis and Kristi Holbert McNall were married Nov. 21, 1970, at the First Presbyterian Church in Sandpoint. They celebrate their 50th wedding anniversary today, Nov. 21, 2020.
They were both born and raised in the Sandpoint area and attended local schools.
Dennis worked for the Louisiana-Pacific planner mill in Sandpoint for over 35 years and now occasionally for Peak Sand & Gravel. Kristi worked in the school kitchens at Northside Elementary and Sandpoint High School for 29 years.
The couple raised two children, Aaron and Michele (Richard) Morasch. They have three grandchildren, Madison McNall, and James and Blake Morasch.
There are no celebration plans at this time, maybe next year.
---