Jim Woodward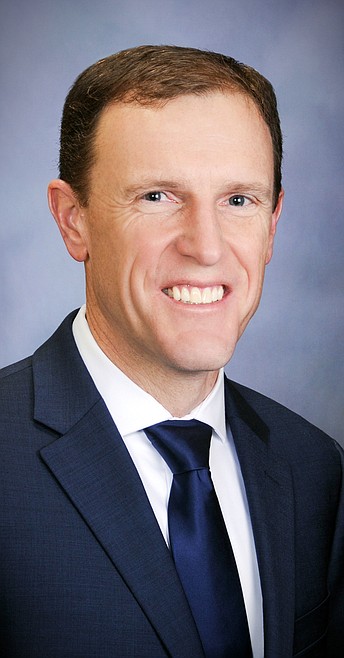 |
October 2, 2020 1:00 AM
I believe in our system of self-governance, and I know it requires participation. As a child, I observed the people participating in local government in Bonners Ferry where I grew up. They were dedicated to the community and working in the best interest of the citizens. I strive to do the same.
I think my life experiences provide perspective in performing the job. I grew up in the area, yet I have lived in most parts of the country and overseas. I have an Idaho education including a mechanical engineering degree from the University of Idaho. My time in the U.S. Navy as a submarine officer engrained more technical knowledge, but also taught me leadership, organizational skills, and how to work with people for the good of the whole. As a small business owner, I understand making a dime and keeping a dime.
Population growth in northern Idaho is affecting our property taxes, transportation network, and our education system. I am working as a member of an interim legislative committee to curb growth of property taxes. This coming year I hope to serve on the transportation committee where I will look for efficiencies in construction as a starting point. Providing a stable funding mechanism for our schools will remain a high priority for me.
I support the Second Amendment to the U.S. Constitution as written.
The question in the lawsuit is whether a subunit of government is restricting state gun rights by allowing a lessee to operate with their own restrictions while on public property. I thought the lawsuit would answer the legal question and provide some clarification statewide, because it is not a question unique to Sandpoint. The same situation exists in a number of locations across the state. Since the lawsuit did not answer the prime question, if we need to answer the question in the legislature, I will be seeking input from the community.
The business of state government is often overlooked. Ideological issues seem to take center stage, are typically never resolved, and consume a great deal of time. My focus is on taking care of those items laid out in our Idaho Constitution which we have agreed to accomplish together. K-12 education, our transportation system, and prudent spending of our tax dollars remain at the top of my priorities.
I appreciate all the people I've come to know and the relationships I've developed during my two years in office. Knowing how a vote will affect different people or businesses in the community can be difficult to understand. Having the ability to call home for details is extremely valuable to me. Thank you for the support and participation of many throughout the district. I look forward to working with more folks in the future.
Wildland timber and fire management, and the resulting smoke season we typically face every year, has become a significant health and property risk. With Forest Service fire funding now available from a dedicated pot of money, which should leave more of the regular Forest Service budget available for management activities, I'm hopeful we'll see a return to more proactive management of federal lands. At the state level, I will continue to support wildland management through the Good Neighbor Authority projects conducted by the Idaho Department of Lands.
No. We are fortunate to live in a rural area where we typically know our law enforcement. They are hard-working individuals, who perform a difficult job. They are often making split-second decisions which have significant consequences. Those quick decisions are made based on trained reactions. If we think someone needs more training, then let's provide it.
As a fiscal conservative, I believe it is important we emphasize to our U.S. senators and representatives that we desire a balanced federal budget. Our spending habits as a nation are threatening our ability to meet our obligations in the Social Security system.
I am working to reduce taxes through efficiency and reduced spending. With public money, we must distinguish between needs and wants. Our laws define where we have agreed to spend money. Fairness in taxation is always on my mind as I consider any changes to our three-legged tax system that is a balance of income tax, sales tax, and property tax.
What is the key to marital bliss? I don't count her ducks and she doesn't count my motorcycles!
Yes, Idaho is in a strong position. People are moving here for a reason. The challenge now is to maintain our way of life, respectful and appreciative of others yet ruggedly independent, while we continue to see our population density increase.
We are increasing state funding of the K-12 public education system about $100 million every year on average. I would like to continue this investment so that education funding comes primarily from the state and less from local property tax levies.
We made an agreement amongst ourselves many decades ago when we created and authorized the Idaho Department of Health and Welfare and the regional health districts in Idaho code. The question now is whether we are still satisfied with what we set up in the past based on our more recent experiences. I am open to the conversation and fully anticipate many discussions regarding the pandemic response in the upcoming legislative session (if re-elected).
---