Louis Marshall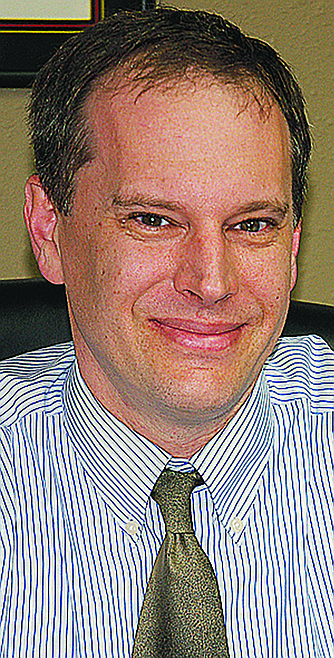 |
October 2, 2020 1:00 AM
I believe the prosecuting attorney (district attorney) is the most important position in local government. I felt like I had the right disposition for the job and wanted a challenge.
I possess leadership and personal skills that help me get along with many different kinds of people. As the prosecuting attorney you have to represent your whole community not just parts.
Crimes against children - we have opened the LillyBrooke Family Justice Center which provides a safe place for children to be interviewed and to go through the court process.
Drugs - we have an active drug court which is treatment focused. Personally, I believe individuals bringing meth and heroin into our community should go to prison.
DUI and traffic - we have seen an uptick in DUIs and we have experienced tragedies on our roadways. Education is just as important as enforcement in this regard. We have a great compliance rate with seatbelts. We need to expand that to DUI and aggressive driving and I believe that solution starts and ends with friends holding each other accountable.
No, I think Idaho's stance on gun control adheres to both the Idaho and U.S. Constitutions. Additionally, Idaho's high gun ownership percentage has not translated to high rates of violent crime, in fact, just the opposite.
I am disappointed we still do not have an answer - regardless of the answer. Even if the court determined governments can lease public property and those leases supersede Idaho law on firearms, at least we would know how the situation should be enforced (whether we disagree or not.)
The situation, as it now stands, could certainly lead to a precarious situation next summer. My hope is everything works out and perhaps the lawsuit brought by Mr. Herndon is resolved and that gives us a court decision. My concern, however, is it is unlikely there will be a decision in that case in time.
N/A
The prosecutor is an extremely important position that wields a lot of power sometime behind the scenes. I hope people don't simply take things for granted. There have been many political DAs put in power recently around the country. They have strayed from enforcing the law into the realm of making laws.
Forest fires. I support forest maintenance and logging. Bonner County has filed briefs on the side of logging in the past and we will continue to do so.
No - our law enforcement officers do get mental health training and do a great job in highly stressful situations I do support more funding for mental health, just not at the expense of law enforcement.
I think measures should be taken to preserve it even it that means people my age not drawing even later if need be.
I support the sales tax in Ponderay. I shop in Ponderay all the time and I am happy some of that money is going to lake access for the people of Ponderay and development of the Field of Dreams.
Why do you want the job? Because I still love doing it and I'm the best person for it.
I think locally our government here in Bonner County is going in the right direction. We are faced with tremendous growth coupled with aging transportation. I think we understand these problems and are taking steps to prepare. One issue that needs to be brought up again is the courthouse. Ten years ago it was my opinion we should have moved the courthouse facilities out of downtown. I haven't changed my opinion.
In general no. However, I am concerned some of the physical facilities are in need of serious improvement.
Yes, but there must be a genuine necessity. I do not support any such ban at this time and frankly am appalled to see Christians singing hymns in Moscow getting arrested. That will not happen here.
---