Local aerospace technology company looks to expand following COVID-19 setbacks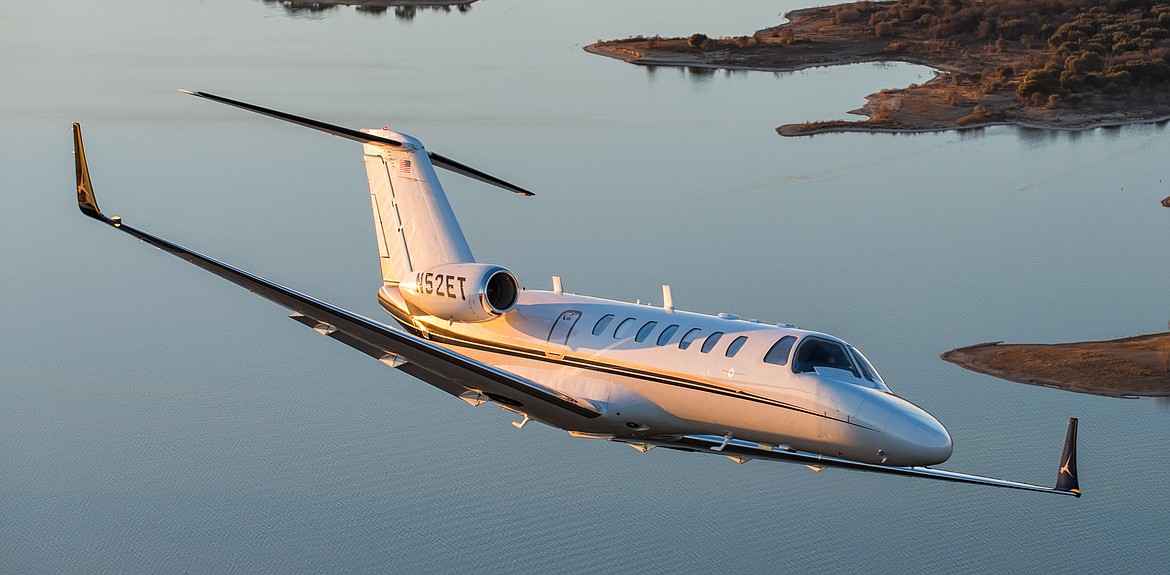 A Cessna CJ3 with Tamarack Aerospace Group's active winglets (the upturned tips of the wings) installed.
(Photo courtesy TAMARACK AEROSPACE GROUP)
by
RACHEL SUN
Staff Writer
|
October 7, 2020 1:00 AM
Editor's note: this story was ammended to correct Jacob Klinginsmith's title.
SANDPOINT — Tamarack Aerospace, a Sandpoint-based technology company that builds airplane winglets to increase fuel efficiency, has announced plans to rebuild and expand its operations.
The company has tripled its existing office space and added a third hangar in the facility complex, according to a press release. The expansion comes following the addition of the Tamarack European Installation Centre at the Jet Maintenance International facility at the London-Oxford Airport, which opened for operations in July.
Most customers are private jet owners and charter plane services, said President Jacob Klinginsmith. Tamarack Aerospace has faced challenges with COVID-19, he said, but there have been upsides too.
Many air travelers, Klinginsmith said, are opting to take charter planes to reduce their exposure to other customers who could be infected.
"With the increase in charter demand, that's helped us a bit," he said.
The company also waived the $42,000 winglet installation fee this year until June to make the technology more accessible, Klinginsmith said.
Klinginsmith said Tamarack Aerospace uses unique technology to reduce drag by as much as 33% with their winglets, as opposed to the roughly 4% drag reduction for most standard winglets on commercial planes.
"On one family of jets," Klinginsmith said, "[with our design] a three-hour airplane can become a four-hour airplane."
The installation for the company's winglets is also faster than other designs, Klinginsmith said, taking about a week instead of roughly a month.
Klinginsmith said despite some challenges in the past year, the company is now looking to increase its sales staff and add designers and engineer technicians.
The company, which started ten years ago in Sandpoint, has an important role in the community both for its technology and role supporting the community, Klinginsmith said.
"We're proud to be providing good, high-paying jobs," he said.
---