Sandpoint native killing probed in Texas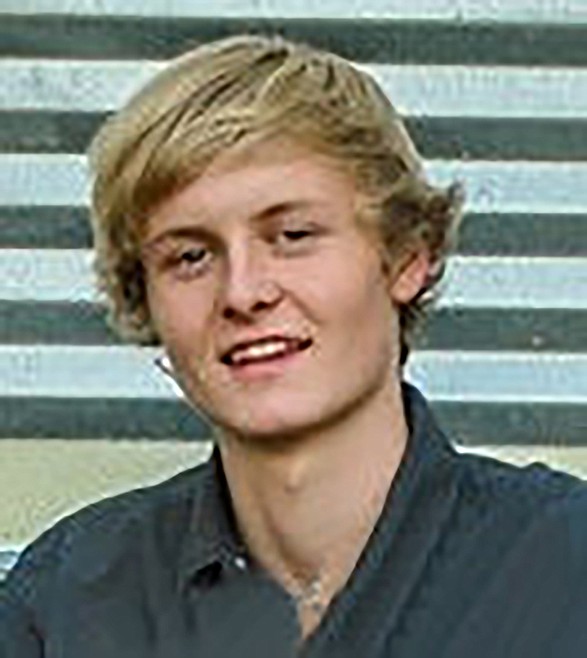 by
KEITH KINNAIRD
News editor
|
October 7, 2020 1:00 AM
SANDPOINT — The killing of a former Sandpoint man in Texas is under investigation, according to the Waco Police Department.
Kaden Quinn Hitchcock was slain in a Sept. 25 home-invasion robbery in Waco on Sept. 25, according to an obituary published by the Wilkirson-Hatch-Bailey funeral home.
There have been no published news accounts of the incident, although the Waco Police Department posted to its Facebook account that the killing was initially reported as a suicide. The investigation, however, morphed into a homicide investigation.
The department said it received a call concerning a potential suicide at a residence at 312 Wagon Wheel Circle at 7:40 a.m.
"However, after officers arrived, they were able to learn that something else had happened. The investigation quickly turned from a suicide investigation to a murder investigation," Officer Garen Bynum said in the post to social media.
Hitchcock, 21, was fatally shot in the head in a bedroom of the home and further evidence suggested the shooting stemmed from a robbery attempted. Investigators said the shooting was no random act of violence and that the house was targeted specifically by the suspect.
It was the second time the home was targeted with gunfire since Aug. 25. The suspect actually targeted the wrong home and shot at a neighboring residence,
After investigators from the Waco PD Special Crimes Unit arrived, they learned that a 21 year old male had been shot in a bedroom of the home. He had a single gunshot wound to the head and was pronounced dead at the scene. Further evidence found that the shooting possibly stemmed from a robbery attempt.
After speaking with the investigator over the case, he believes that this was by no means a random act of violence and that this house was specifically targeted by the suspect. In the last month, this is actually the second shooting attempt at this home, the first being on 08/25/2020. During that shooting, the suspects actually targeted the wrong home and shot at a neighboring house.
"At this time, there is no other information available and this is a very active and ongoing investigation," Bynum said in the Facebook post.
Efforts to reach Bynum on Tuesday were unsuccessful.
Hitchcock was born on Jan. 30, 1999, in Redlands, Calif. He is the son of Greg and Charlene Hitchcock. He was raised in Sandpoint, Idaho. He moved to Waco to begin culinary arts school at Texas State Technical College. Kaden was a chef who loved the outdoors, especially downhill skiing and mountain biking.
Funeral arrangements are being handled by Wilkirson-Hatch-Bailey Funeral Home in Waco. The celebration of his life will be held at 2 p.m., on Saturday October 10, at Harris Creek Baptist Church in McGregor, Texas. For those who are not able to attend, there will be a live streaming link available on the funeral home's website (WHBfamily.com).
In lieu of flowers the family requests donations to be made to Higher Ground Resopurces, a foundation that provides scholarships to youth and young adults needing treatment for issues such as autism, depression, mental illness and substance abuse, at the following link: http://HGResources.org/donate/ or www.hgresources.org/donate/.
The family is inviting friends to leave a message or memory on Wilkirson-Hatch-Bailey's tribute wall (WHBfamily.com).
Keith Kinnaird can be reached at kkinnaird@bonnercountydailybee.com or followed on Twitter at @KeithDailyBee.
---