Bonner County History - Oct. 8, 2020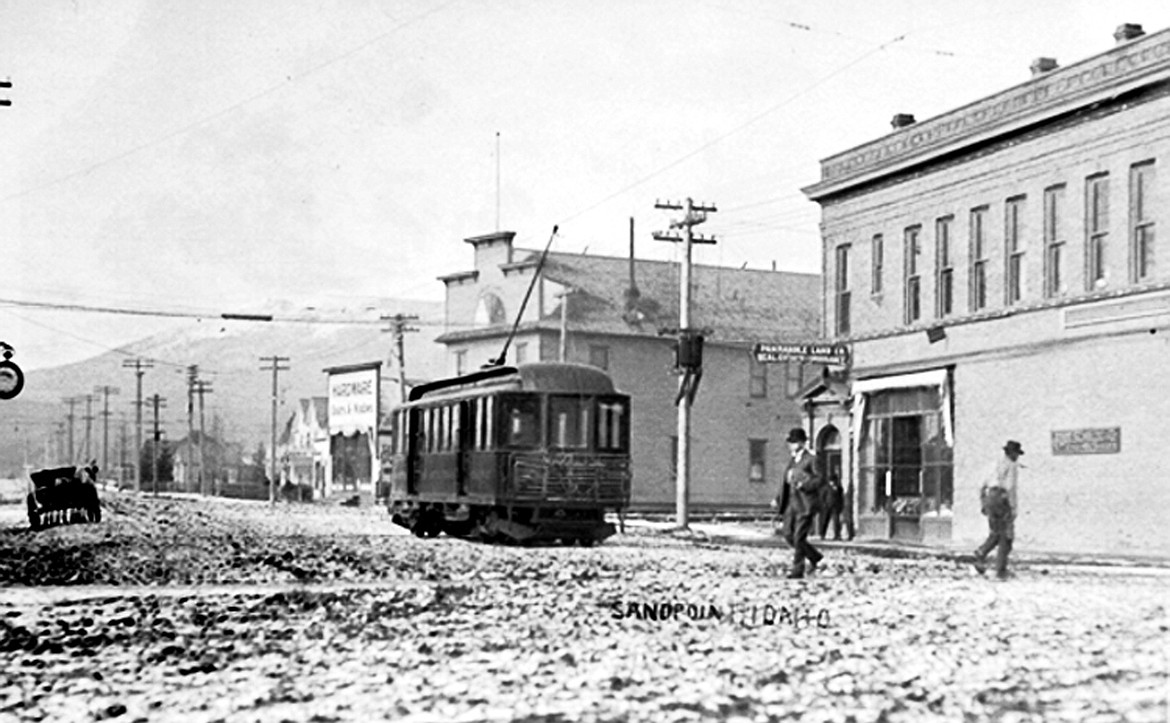 |
October 8, 2020 1:00 AM
From the archives of the
Bonner County History Museum
611 S. Ella Ave., Sandpoint, Idaho, 83864
208-263-2344
50 Years Ago
Sandpoint News-Bulletin
Oct. 8, 1970 – LIBRARY ADDS HOURS
The Sandpoint Public Library will be open to the public Friday mornings from 9 a.m. until noon, in addition to the regular weekday hours from 1 to 9 p.m. and Saturday hours from 1 to 5 p.m., Mrs. Ora Vernon, head librarian, has announced.
•••
COUNTY DRUG-NARCOTIC CRACKDOWN
It is apparent that a major crackdown on drug and narcotics is in progress in Bonner County and particularly in the Sandpoint area. The 16th arrest – the seventh in a one-week period – was made last Saturday. Seven arrests in two weekends is the greatest number in a comparable period on drug-narcotics charges in Bonner County's history. "There will be more," commented an officer who is involved.
•••
WEATHER LENDS A TOUCH OF SNOW
Days of lingering summer, complete with smog from slash burning, vanished under the attack of a weather front invading North Idaho Sunday. A large amount of rain fell Monday, bringing cooler temperatures. The rain turned to snow Tuesday, with snow visible most of the way down neighboring mountains, to within 1,000 feet of the valley floor. The previous warm spell had called a halt to slash burning as the forest service couldn't see through the haze to watch fires, and one fire had gone out of control northwest of Sandpoint. Rain and snow brought that danger to an end.
100 Years Ago
Pend d'Oreille Review
Oct. 8, 1920 – ESTABLISH DUMP
The city dads Monday voted unanimously to establish a dump below the city bridges under direction of the street and alley committee. Street Commissioner Eamon will board up the space between the bents at the ends of the bridges to make them airtight, and rubbish and refuse will be deposited through openings in the bridge decks.
•••
PIONEER W.J. DAVIS ANSWERS LAST CALL
William J. Davis, Sandpoint pioneer and owner of the Lakeside laundry, passed away at the family residence, 520 Cedar, after a long illness. Mr. Davis was born in Canada in 1873, coming to Sandpoint 23 or 24 years ago. In 1903 he opened the Lakeside laundry in a building on First, a half block north of the court house. In 1910 he constructed the splendid cement block laundry building on Lake street and Second avenue (Note: in 2020, the site of the Litehouse Blue Cheese Factory). Mr. Davis is survived by his wife, formerly Miss Myrtle Henry, whom he married at Sandpoint in 1904; three children, Barbara Ione, 14, Lloyd James, 12, and Howard William, 11; his mother, 4 brothers and 3 sisters.

•••
BUYS INTEREST IN GROCERY
A deal has been consummated whereby Earl Mitchell purchased half interest in the Pine St. grocery (NW corner of Pine and Forest) from Joseph Leising, the store's proprietor for a year.
For more information, visit the museum online at bonnercountyhistory.org.
---