It's Medicare enrollment time again!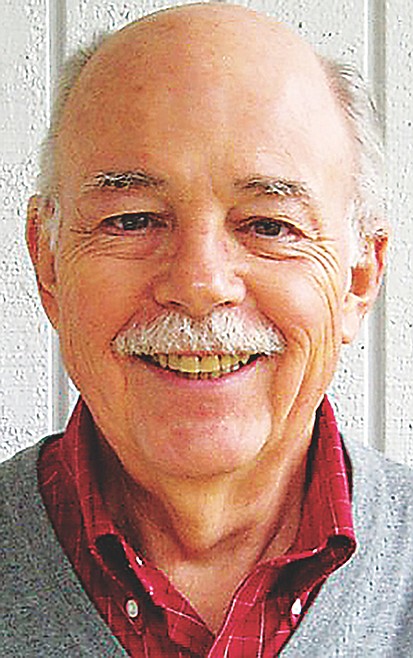 by
PAUL GRAVES Contributing Writer
|
October 9, 2020 1:00 AM
Next Tuesday, Oct. 13, the Geezer Forum will hold its 9th annual Medicare enrollment forum. This year, because of COVID-19, the gathering will be a virtual one, on Zoom. (More on that in a moment…)

As I write this short column, I am recuperating from major surgery last week. The surgeon ordered me to go home and "take it easy." I'm trying to do that, partly by watching TV. It seems like there is an avalanche of Medicare ads on every channel I change to. 

Given that the medical enrollment period goes from Oct. 15 to Dec. 7, such a deluge of promotions is expected at this time. No one can buy Medicare coverage, or be sold that coverage, until Oct. 15. But that doesn't prevent us from hearing the pitches from different plans.

I don't know how many people in Bonner County have just turned 65, or are about to. But given how many Baby Boomers are "coming of age" in our country, and county, there are likely many boomers who are wondering just what they are going to do. 

So here is one good chance for newcomers to Medicare, and long-time beneficiaries of Medicare, to learn some helpful information about some of the paths to appropriate Medicare coverage for themselves. And you won't need to fear getting a sales pitch.
Our resource person for this Geezer Forum, once again, is Angie Mackin, from Senior Health Insurance Benefits Advisors. SHIBA is part of the Idaho Department of Insurance. Angie's job is simply to present Medicare information and answer people's questions about Medicare coverage. She doesn't represent individual Medicare programs.

In addition to answer specific questions/concerns from forum participants, Angie will cover topics like:

• Part D Deductible and co-pay changes
• COVID-19 Coverage
• Telehealth
• General 2021 Medicare Updates
• Senior Insulin Savings Program
If you've been on Medicare for a while, you may already know what you are going to do for your 2021 coverage. Then again, your medical circumstances may have change enough that you need a little more direction. So, when new to Medicare or a long-time recipient of Medicare, if you have questions about which Medicare plan is going to be best for you, I invite to you join us next Tuesday, Oct. 13, 2:30-4 p.m. on our Zoom Geezer Forum. 

Please contact me to make your reservation for the Virtual Geezer Forum. Next Monday, I will send out the Zoom invitation to persons who have signed up. I hope we will all get some good direction on Tuesday afternoon.
Paul Graves, M.Div., is lead geezer-in-training for Elder Advocates, a consulting ministry on aging issues. Contact Paul at 208-610-4971 or elderadvocates@nctv.com
---