Kaniksu Land Trust, LPOSD partner for outdoor learning space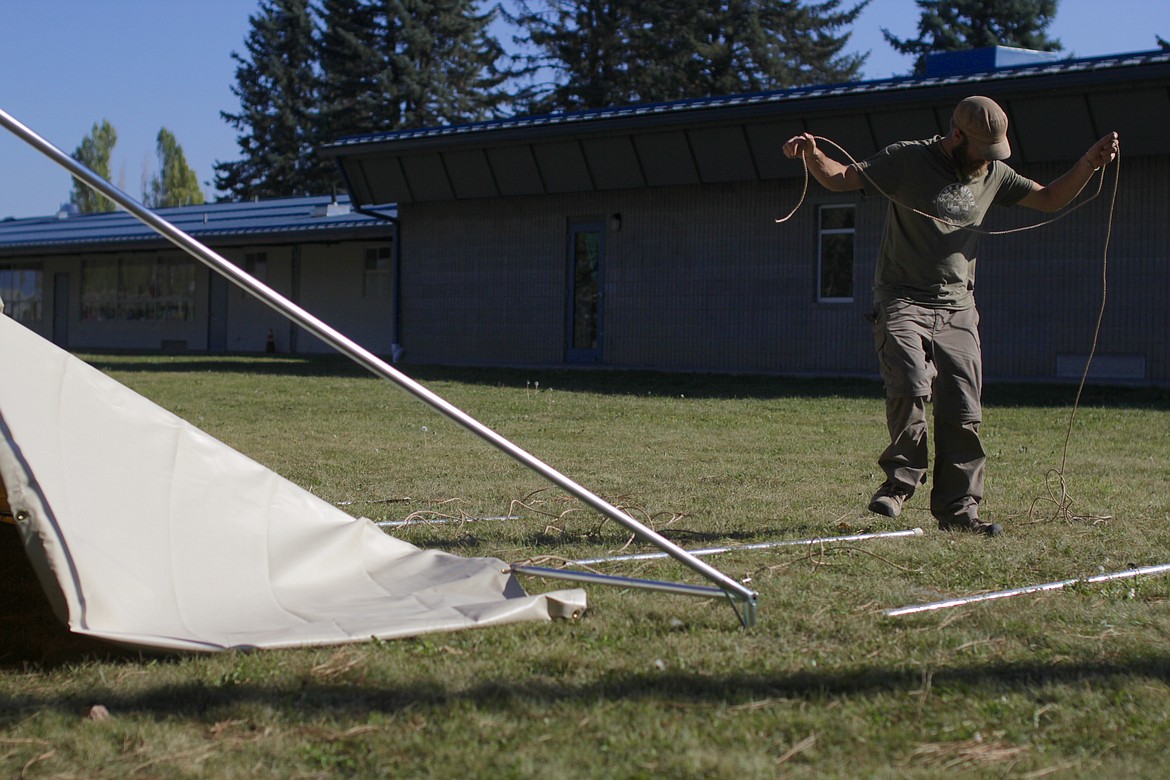 Dave Kretzschmar, KLT education director, works to assemble one of the outdoor learning tents Tuesday afternoon at Farmin-Stidwell Elementary School.
Photo by RACHEL SUN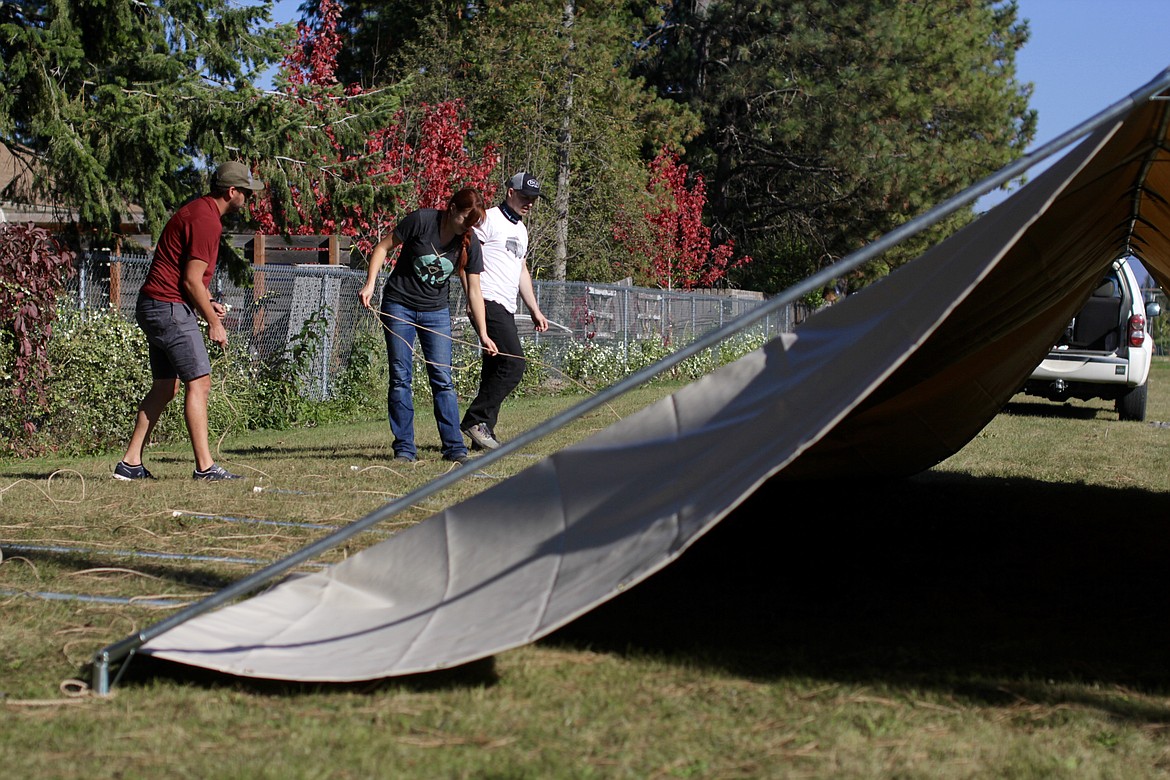 From left to right: Zach Vollmer, Owner of Alpine Shop, Chloe Davis, outdoor educator for KLT, and Jaymes Hansen, an employee at Alpine Shop, work to set up a tent Tuesday afternoon at Farmin-Stidwell Elementary School.
Previous
Next
by
RACHEL SUN
Staff Writer
|
October 9, 2020 1:00 AM
SANDPOINT — The Kaniksu Land Trust has partnered with the Lake Pend Orielle School District to provide more outdoor learning spaces, with two new tents recently installed at Washington Elementary School and Farmin-Stidwell Elementary School.
The two tents, which will be used for outdoor learning for various classes, were funded by grants including the Land Trust Alliance Grant to help solve educational problems caused by COVID-19, said KLT Executive Director Katie Cox.
Local businesses Idagon Homes and Mountain Metals helped with the conduits for the two tent, Cox said, and the Alpine Shop helped with setup.
The goal, Cox said, is for every school in the district to have at least one tent. The cost for that would run about $10,000.
"We're crossing our fingers for a local grant for the rest of the tents," she said.
In addition to grants, Cox said organizers are hopeful about private donations. Farmin-Stidwell Elementary School also recently hosted its second annual boosterthon said Erik Olson, principal at Farmin-Stidwell Elementary School. That event raised over $21,000, part of which may go toward outdoor learning spaces.
The reason for the outdoor spaces is twofold, Cox said. In part, it is to reduce transmission risks for children who are in class. Many of the classrooms don't have good ventilation, she said, which could increase students' and teachers' risk of catching COVID-19.
The outdoor classrooms are also a benefit to students academically, she said. LPOSD teachers have reported students generally behave and focus better in outdoor settings, Cox said, and there is increased attendance on days when there is outdoor learning.
Olson pointed to other schools that have already created outdoor learning as part of their regular curriculum in addition to a COVID-19 safety precaution.
"This isn't new," Olson said. "It's just new to us."
Several teachers have already been taking their classes outside for outdoor learning, including Christy Eddy, an English Language Proficiency teacher at Farmin-Stidwell.
Eddy spent the summer collecting tree stumps one by one for her class, she said, which she set up in her outdoor learning space behind the school.
"I think there's a lot of reasons to get excited for outdoor learning," she said. "I'm very grateful [for the tents]."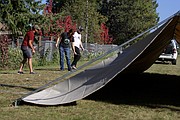 Recent Headlines
---