Bonner County History - Oct. 11, 2020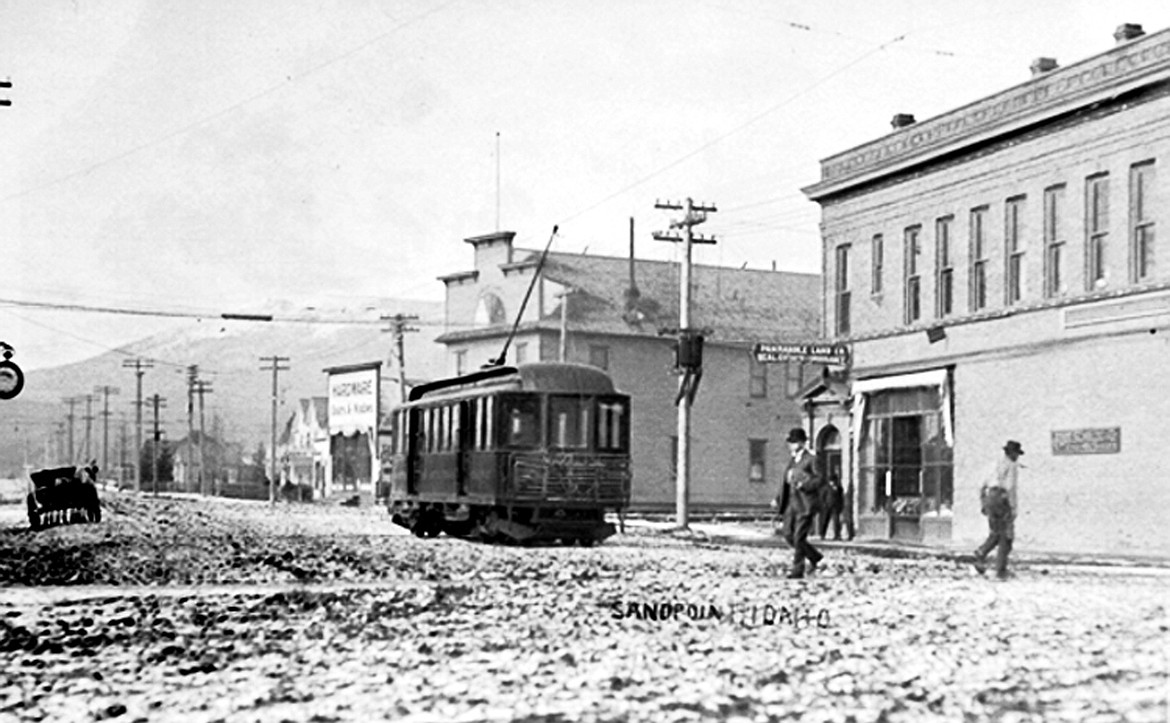 |
October 11, 2020 1:00 AM
From the archives of the
Bonner County History Museum
611 S. Ella Ave., Sandpoint, Idaho, 83864
208-263-2344
50 Years Ago
Sandpoint News-Bulletin
Oct. 11, 1970 – PURCHASE M&J FOOD CITY
Les Rogers and Bob Nelson have purchased the M&J Food City supermarket at Fifth and Fir (Note: in 2020, the site of Sandpoint Super Drug). The new management took over Oct. 5.
Rogers started in the grocery business 25 years ago, working for his brother Joe at his Food Shop store on Main street in downtown Sandpoint. Except for a two-year tour of duty with the Marines during the Korean War, Les continued to be associated with Joe over the years as the grocery moved to West Main and was renamed the Frances J, and then in 1960 when the operation moved to Boyer and Lake streets and was renamed Roger's Thrift Store. When the store was sold July of this year to the Inks family, Les was assistant manager.
•••
NESBITTS HOME FROM EUROPEAN TOUR
Mr. and Mrs. Bob Nesbitt are home from a visit with their daughter and her husband in Frankfurt, Germany. Their 30-day tour included a cruise on the Rhine river, visits to Greece, Luxembourg, Switzerland, Italy and Holland, and back to Frankfurt through Austria and Liechtenstein. The trip's only jarring note came as they were boarding the plane for home. There apparently was a rumor about a bomb on one of the planes and all passengers were searched thoroughly and escorted to a waiting room which they were not allowed to leave until departure time.
100 Years Ago
Pend d'Oreille Review
Oct. 11, 1920 – ATTEND HOPE SOCIAL
The pie and cake social and jitney dance given at the Empress theater in Hope Friday night by the Hope Rebekahs drew a crowd of about 40 from Sandpoint, these making the trip on the steamer Northern which had been chartered for the occasion. The event netted the Hope lodge a $100 profit from both the dance and the social.
•••
VOLUNTEERS TO BUILD HITCHING RACK
The Chamber of Commerce hitching rack committee has called for a general turnout of farmers and business men Wednesday to build a hitching rack and the necessary equipment for a feed yard. The hitching rack will be 300 feet long, located on the south side of Alder between 2nd and 3rd avenues, and the feeding yard will be located on a vacant half block lying west of the S.I. tracks (along 5th avenue) between Alder and Poplar, the property being donated for this purpose by L.D. Farmin & Son.
•••
CITY BREVITIES
Wanted: hello girl to operate Pack River telephone line. Good wages paid to right party. Gus Welsch, Hope, Idaho.
A stir of excitement was caused Monday when one of the Merchants' delivery teams ran away, starting on First avenue and running out Church street to Third and thence north for three blocks where they were stopped. No damage resulted.
For more information, visit the museum online at bonnercountyhistory.org.
---