NETCHD reports big jump in virus cases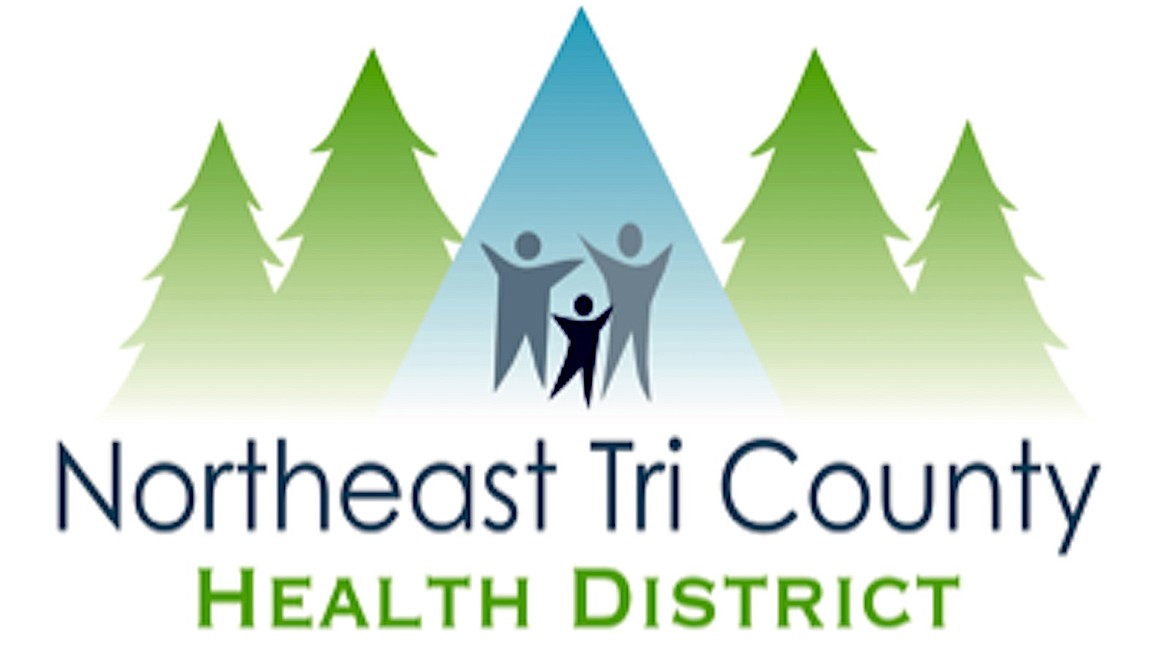 by
CAROLINE LOBSINGER
Staff Writer
|
October 14, 2020 1:00 AM
NEWPORT — Pend Oreille County is seeing an "alarming increase" of new COVID-19 cases, Northeast Tri County Health District officials said.
Over the weekend, NETCHD officials said 22 new cases were reported, bringing the total number of cases in Pend Oreille County to 127.

"The number of cases linked to social gatherings makes up nearly 45% of the reported trends of transmission we are reporting in Pend Oreille County," NETCHD officials said in a press release. "This is likely due to the settings in which activities are taking place."
Studies have shown that the risk is not equal in every setting and activity and that clusters of COVID-19 almost overwhelmingly occur where ventilation is poor and at indoor gatherings where many people congregate over time, the officials said. Other contributing factors to clusters include loud talking or singing and the lack of proper mask use and social distancing.
Social gatherings that pose a higher risk of COVID-19 transmission are weddings, churches, choirs, gyms, funerals, and bars/restaurants.
"In particular, churches and places of worship are the lifeline for many individuals struggling to cope during this pandemic, however, we are seeing an increase in COVID-19 cases linked to faith-based services and events in Pend Oreille County," officials said. "We need to work together to find a balance to continue to provide that lifeline, but also limit activities that are known to be higher risk within these settings."
Finding that balance will the cooperation of everyone in the community doing their part and taking the necessary precautions, from staying home when they don't feel well to limiting gatherings to no more than 10 people — especially indoors when 6 feet of physical distance can't be maintained.
NETCHD officials also recommended wearing a mask when around people outside your home, making sure to covering both your mouth and nose, and washing your hands or using hand sanitizer on a frequent basis.
Officials also recommend getting a flu vaccine.
Numbers through Oct. 11 put Pend Oreille County at 479 cases per 100,000 in the last 14 days, with the county experiencing sustained high rates of disease transmission.
Report of an increased transmission rate comes a day after the health district received word Monday, Oct. 12, that a Stevens County resident previously hospitalized with confirmed COVID-19, had passed away.

"Our sincerest condolences go out to the family and friends of this individual, as they grieve the loss of their loved one," officials said in a press release. "Learning of another loss related to COVID-19 among our Stevens County residents is truly heartbreaking for our community."
NETCHD officials emphasized it is important to follow CDC recommendations to help protect hose who are most vulnerable to the impacts of the virus.

"We urge residents to be mindful of their actions and practice the recommended non-pharmaceutical precautions to prevent additional losses in our communities," they said.
COVID-19 symptoms can be mild, but if anyone experiences any of the following symptoms – fever, cough, shortness of breath, chills, muscle pain, headache, sore throat, and new loss of taste or smell, contact your healthcare provider to get tested.
---