Rantala places second, Lord takes seventh at Sandpoint Invitational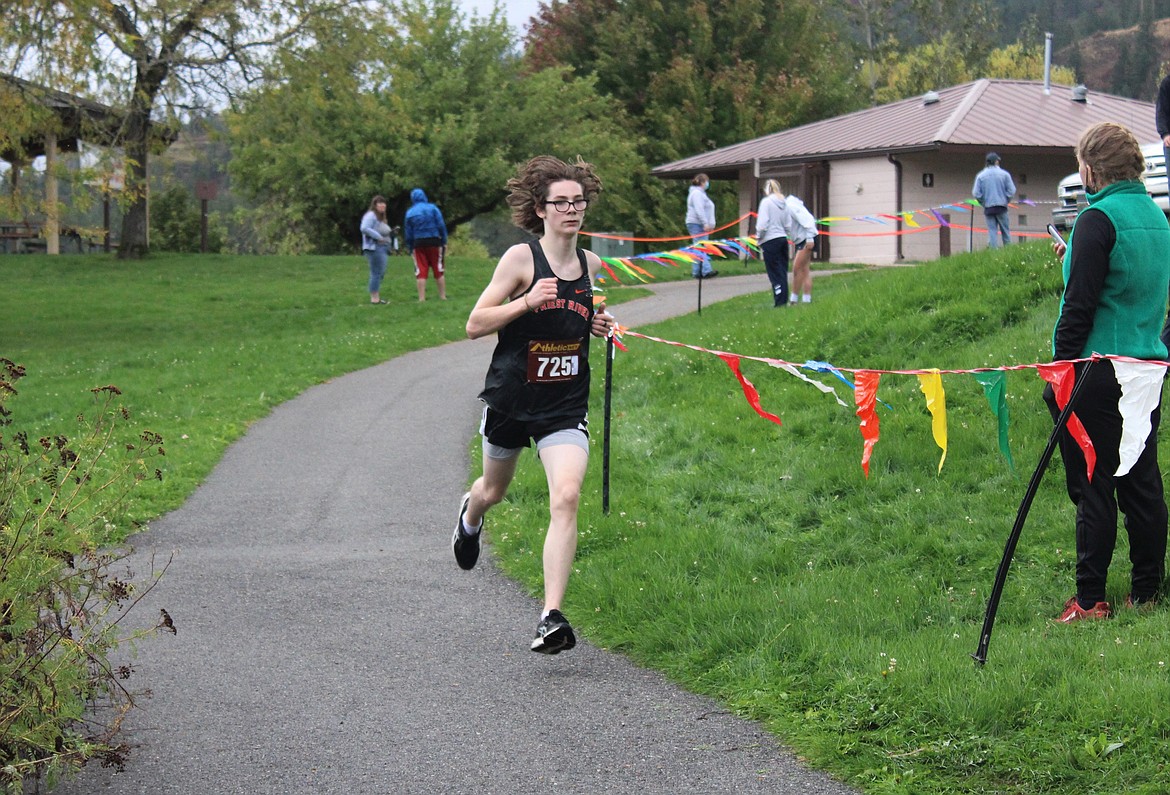 Sophomore Edgil Williams nears the finish of Saturday's William Johnson Sandpoint Invitational.
(Photo courtesy of MARY MALONE)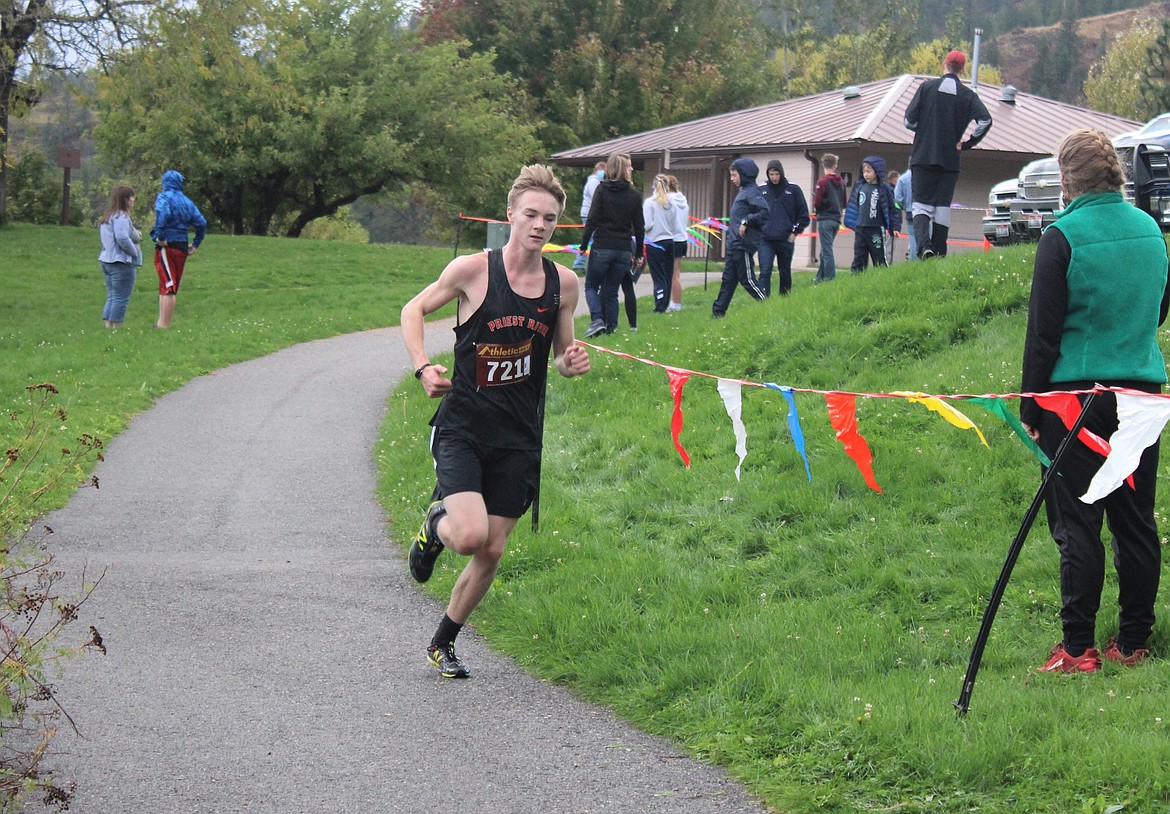 Sophomore Ethan Korff competes in Saturday's William Johnson Sandpoint Invitational.
(Photo courtesy of MARY MALONE)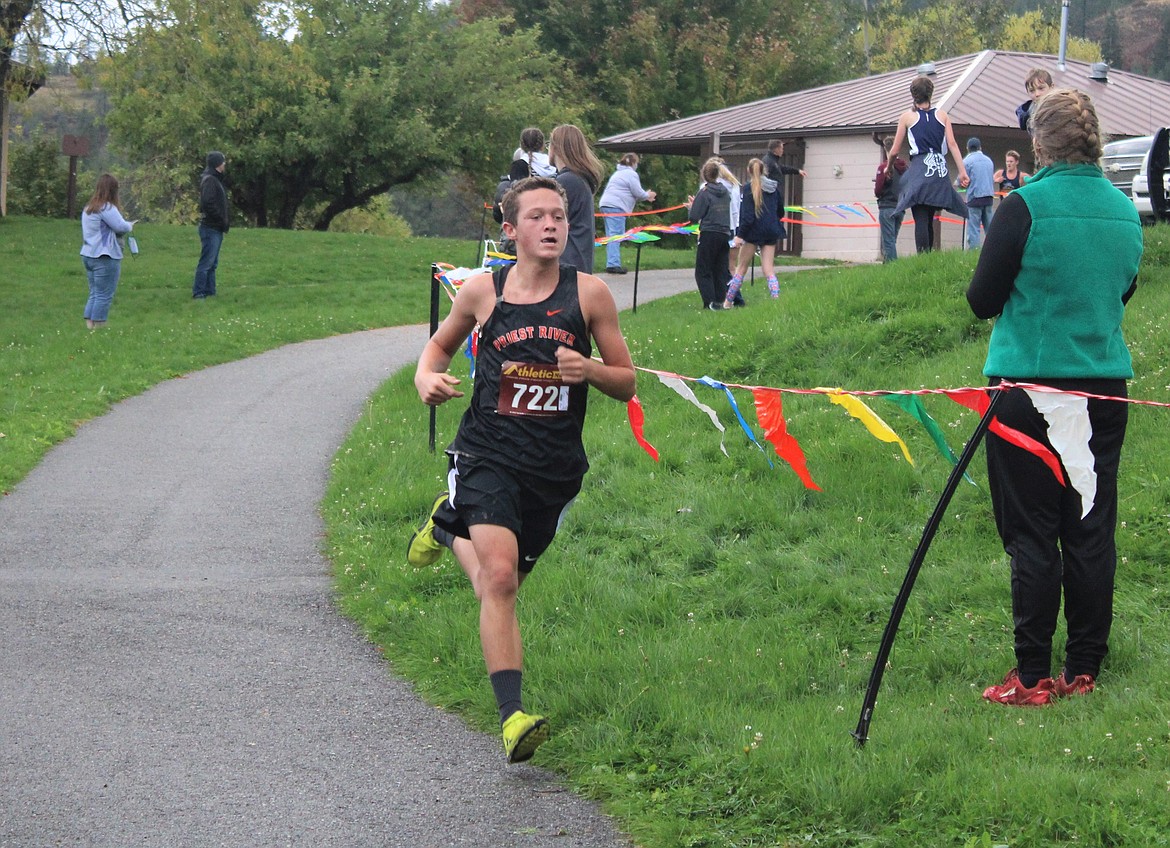 Sophomore Dylan Lord competes in the William Johnson Sandpoint Invitational on Saturday.
(Photo courtesy of MARY MALONE)
Previous
Next
by
DYLAN GREENE
Sports Editor
|
October 14, 2020 1:00 AM
LACLEDE — The Priest River cross country took part in the William Johnson Sandpoint Invitational this past Saturday at Riley Creek Campground, and senior Annika Rantala and sophomore Dylan Lord continued to etch their names in the school record books.
Five runners competed in the meet for the Spartans.
The meet was split into two to ensure proper social distancing and to accommodate the smaller venue for spectators. The boys and girls large-school races — consisting of 4A and 5A schools — were held in the morning. The small-school races — made up of 3A and 2A schools — were held in the afternoon.
In the girls small-school meet, Rantala, the defending district champion, captured second with a season best time of 20:35. The time is just over 25 seconds off her personal best. Rantala currently has the fourth fastest 5K time in 3A and the fastest in the Intermountain League, according to Athletic.net.
"Annika really pushed hard to get her best time of the year so far," head coach Lance Clark wrote in an email. "She did really well."
On the boys side, Lord led the way once again running a personal best 18:21 to place seventh. Lord bested his previous PR by nearly 20 seconds. The time helped Lord climb to 19th on the school's all-time list.
Freshman Keegan Poirier continued his impressive season by placing 25th (20.01). Sophomores Ethan Korff and Edgil Williams finished 29th (20:22) and 48th (23:14) respectively out of 57 runners.
"I am proud of all them and can't wait to see how they do at districts," Clark wrote in an email.
The Spartans will compete in the 3A District I-II championships on Thursday, Oct. 22, at Farragut State Park. The girls will race at 2 p.m. followed by the boys at 2:45 p.m.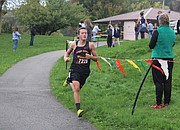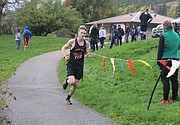 ---