SHS boys, girls soccer host district title matches tonight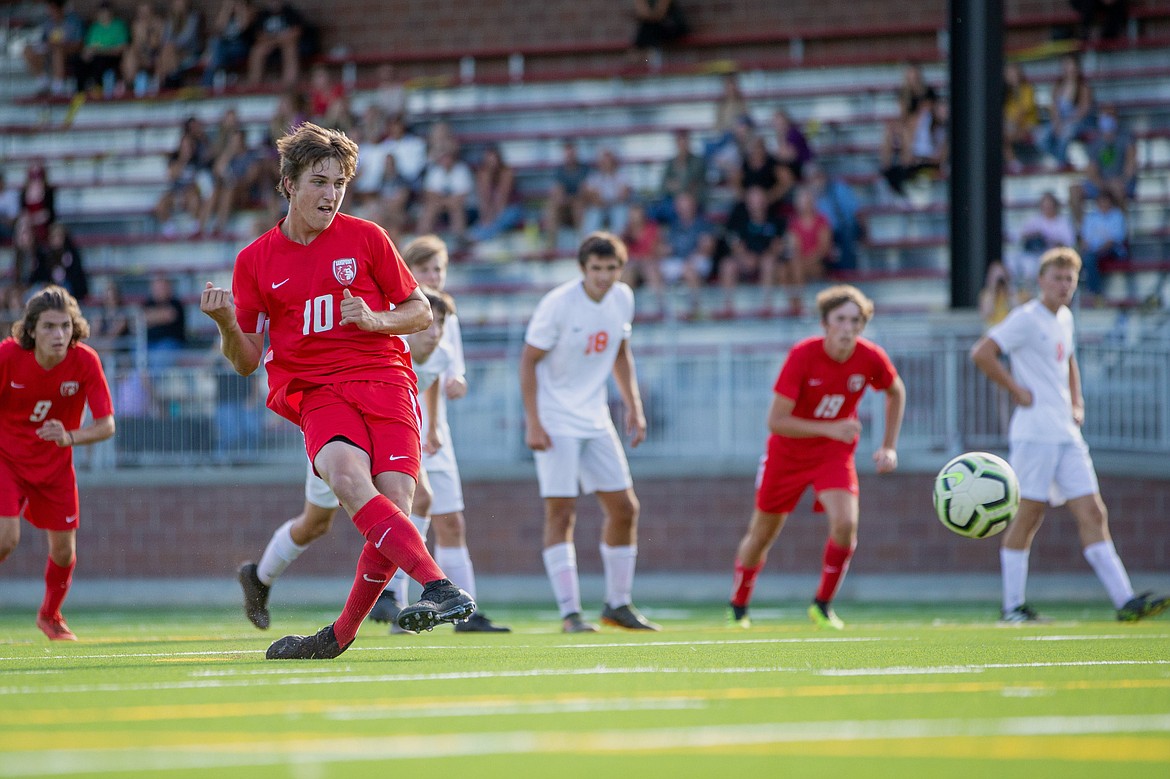 Senior Zander Moore steps up and buries a penalty kick goal in a match against Post Falls on Aug. 25 at War Memorial Field.
(Photo courtesy of JASON DUCHOW PHOTOGRAPHY)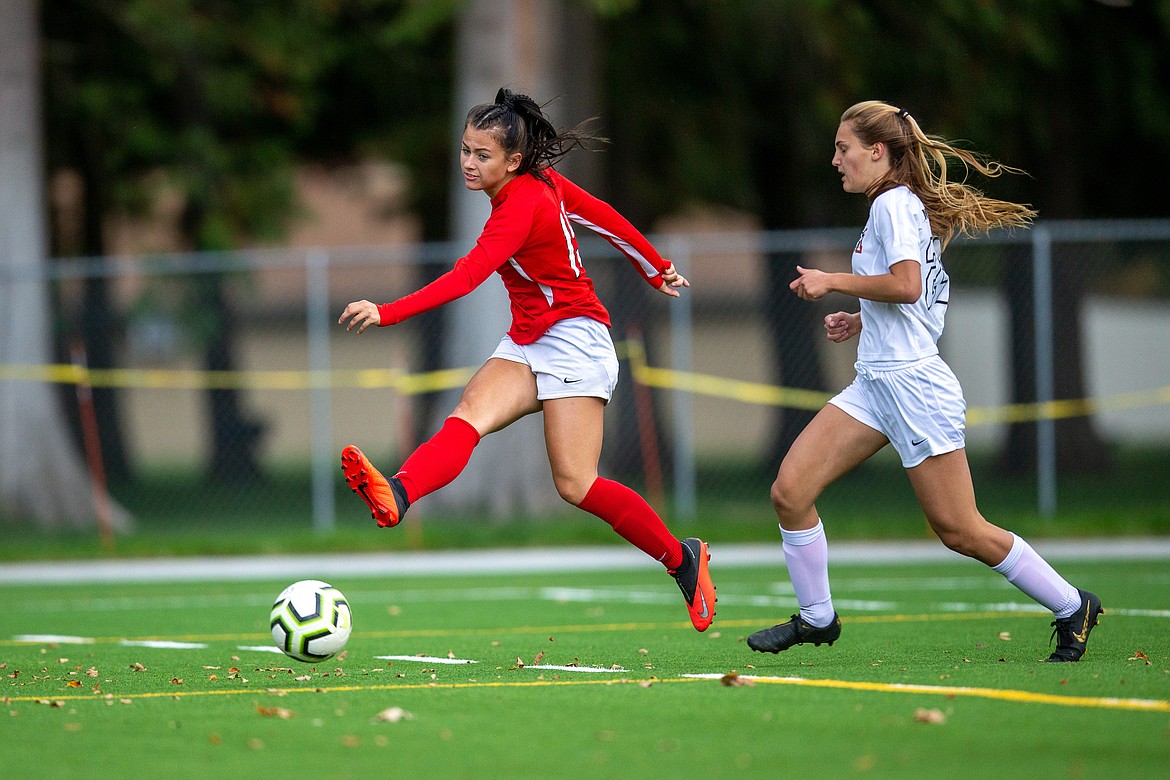 Senior Jordie Breeden fires a shot into the back of the net during a match against Moscow on Sept. 24 at War Memorial Field.
(Photo courtesy of JASON DUCHOW PHOTOGRAPHY)
Previous
Next
by
DYLAN GREENE
Sports Editor
|
October 15, 2020 1:00 AM
SANDPOINT — It all comes down to this.
A pair of state berths will be on the line Thursday when the Sandpoint boys' and girls' soccer teams host Moscow at War Memorial Field.
The boys are up first at 4 p.m. The Bulldogs have made it to the 4A Region 1 championship match the last two years and suffered heartbreaking defeats to Moscow both times.
A state berth has eluded the boys since 2017, but this year's squad — led by senior captains Zander Moore and Chris Koch — looks poised to rewrite the recent history with the Bears.
Moscow, the two seed, reached the district final by knocking off No. 3 Lakeland 5-2.
Sandpoint (4-4-3, 3-0-1 IEL) and Moscow played a week ago at War Memorial Field and fought to a 3-3 draw. In a match at Moscow on Sept. 24, the Bulldogs dropped the Bears 3-0.
Most matches between these two teams over the last several years have been nail-biters, so don't expect anything less than that on Thursday. If Sandpoint can pull out the win, it will be the ultimate redemption story.
Kickoff for the girls regional title match will follow at 6 p.m.
The Bulldogs (5-5-1, 3-0-1 IEL) have ruled the Inland Empire League for the last decade and state berths have become a yearly tradition. But this year, Moscow hopes to knock Sandpoint off its throne.
The Bears, the two seed, reached the title match by dismantling No. 3 Lakeland 9-0 on Tuesday.
Just like the boys, these two squads met a week ago and drew 3-3. In a home match earlier this fall, Sandpoint shut out Moscow 2-0.
The Bulldogs are no strangers to high-stake matches. The team has made it to the 4A state final each of the last four years and is currently the defending state champs.
Goalkeeper Hattie Larson, forward Jordie Breeden, midfielder Piper Frank and defender Kendall Rubright were all named first team all-state in 2019 and those four will be key players for the Bulldogs on Thursday night.
The girls aren't ready to loosen their grip on the 4A Region 1 trophy.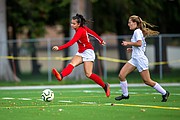 ---