Sandpoint girls soccer falls to Moscow in district championship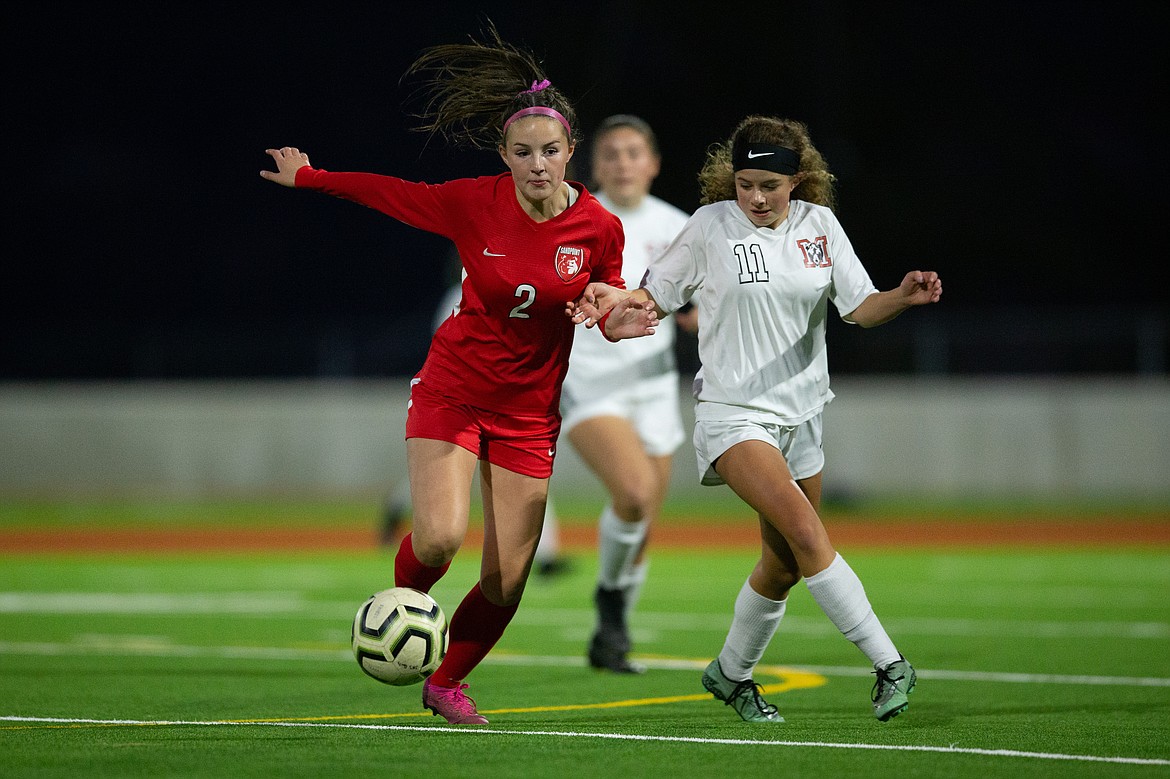 Junior midfielder Erin Eddy fights a Moscow player for possession of the ball during Thursday's 4A Region 1 championship match at War Memorial Field.
(Photo courtesy of JASON DUCHOW PHOTOGRAPHY)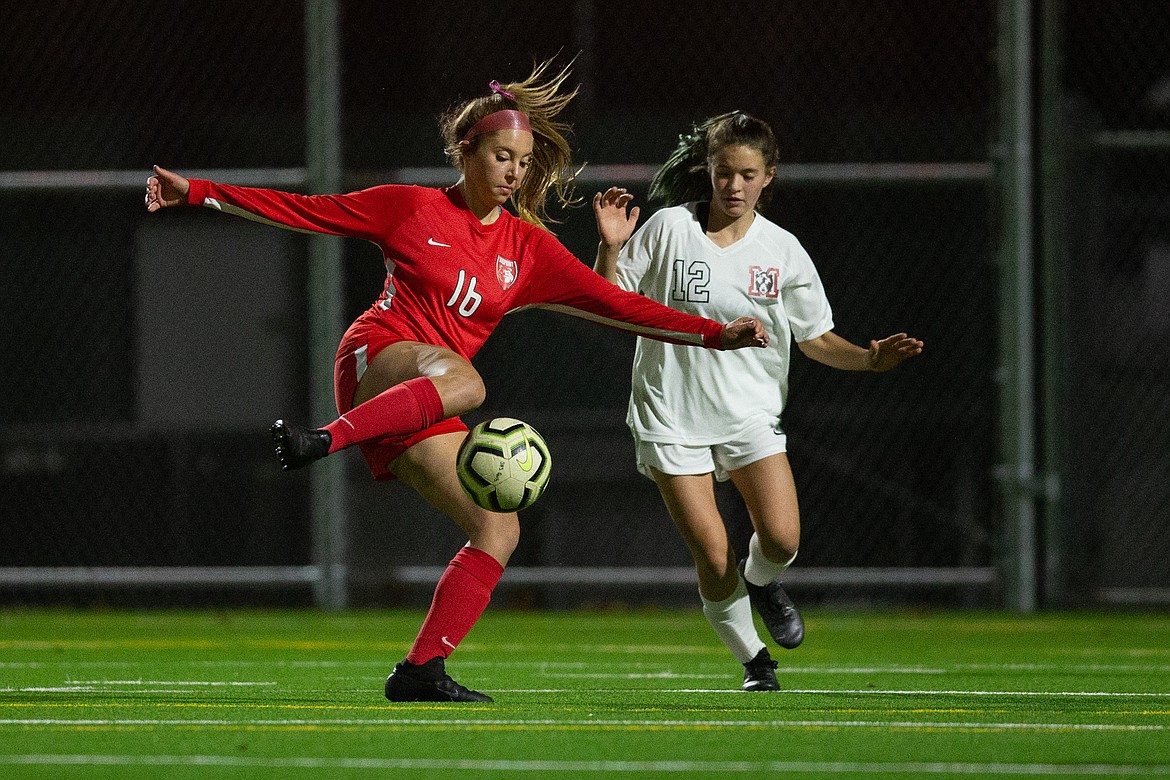 Junior Kylie Williams prepares to kick the ball during Thursday's match.
(Photo courtesy of JASON DUCHOW PHOTOGRAPHY)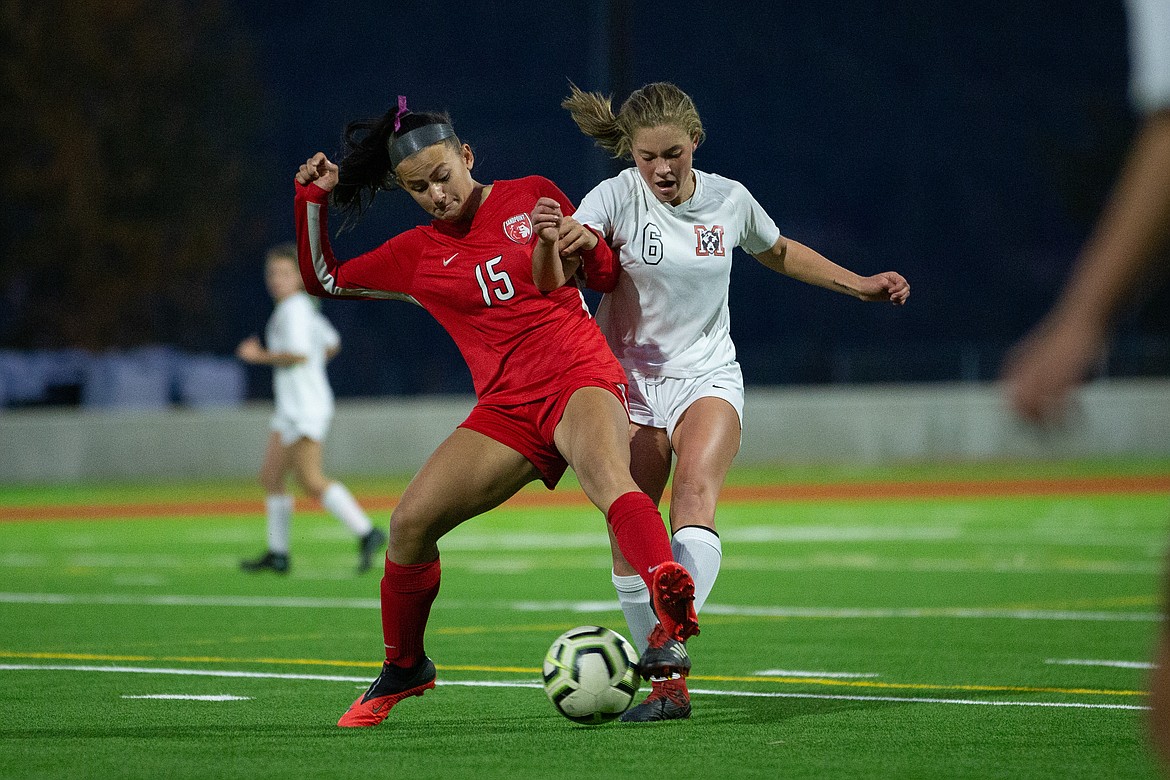 Senior Jordie Breeden fights a Moscow player for possession of the ball on Thursday at War Memorial Field.
(Photo courtesy of JASON DUCHOW PHOTOGRAPHY)
Previous
Next
by
DYLAN GREENE
Sports Editor
|
October 16, 2020 1:00 AM
SANDPOINT — The Bulldogs will not get a chance to defend their 4A state title.
Moscow took down the Sandpoint girls soccer team 2-0 in the 4A Region 1 championship on Thursday night at War Memorial Field.
The Bulldogs (5-6-1) had won seven consecutive district titles coming into the match. Prior to this loss, SHS had made it to state every year since 2013.
It was an emotional scene after the game as the players realized their season had come to a close. Head coach Conor Baranski said he hopes this loss fuels his players moving forward.
"I wish I could just bottle this emotion for all of them when they are super disappointed and just feed it to them slowly over the next nine months or so because to me good athletes respond to these setbacks by pushing themselves harder," he said, "and when you could watch another episode on Netflix, instead you get up and go workout and go get yourself better, and if there's an optional something, you're there. If it's winter training, you're there every time and you are pushing yourself because you don't want to feel this feeling."
Both teams struggled generating scoring chances in Thursday's match. The two teams combined for just four shots in the opening half.
In the final 20 minutes of the match, Moscow started to gain a stranglehold. In the 69th minute, the Bears broke through to put Sandpoint in a 1-0 hole with only 10 minutes left.
Three minutes later, Moscow tallied another. The Bulldogs tried to put something up on the scoreboard in the closing minutes, but nothing found the back of the net.
Baranski said his team couldn't solve the Moscow defense.
"They have a very specific style of play," he said, "and they present the problem of flooding one side of the field. We knew that, we worked on it all week and even before that ... In every game there are problems to be solved and we just didn't solve it consistently and efficiently enough today."
Baranski said this loss hurts and he wants his players to keep that feeling in their hearts and minds over the coming months.
This was the final match for seniors Hattie Larson, Jordie Breeden, Aspen Larson and Kendall Rubright.
"All credit to Josh Davis and Moscow," Baranski said. "That is a very well-coached team and they have a bunch of young players, so that's going to be a battle for years to come."
First half — none. Second half — 1, Moscow, Angela Lassen (unknown), 69:00. 2, Moscow, Araya Wood (Megan Poler), 72:00.
Shots — Sandpoint 7, Moscow 5.
Saves — Sandpoint, Hattie Larson, 2. Moscow, Chloe Baker, 2.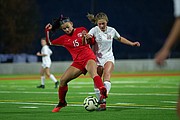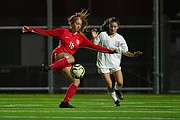 ---