Mediation anticipated in cold-case murder
by
KEITH KINNAIRD
News editor
|
October 16, 2020 1:00 AM
SANDPOINT — Mediation is possible in a 1987 first-degree murder case pending against a former Bonner County man.
First District Judge Barbara Buchanan granted a joint motion Wednesday to postpone proceedings in William Ray Acosta's case for three months because the exchange of evidence between the state and the defense is still ongoing.
Bonner County Prosecutor Louis Marshall and Public Defender Janet Whitney also stated in the motion that civil mediation to resolve the criminal case is anticipated, court records show.
A Bonner County grand jury indicted Acosta last year for the murder of Tammy Bristow, who was found dead inside her apartment on Jan. 8, 1987. Bristow was strangled with a ligature fashioned from a guy line for a tent, according to archival news reports.
A homeless man was initially a suspect in the killing, although he was never conclusively linked to the crime. DNA evidence collected from beneath Bristow's fingernails was entered into the FBI's Combined DNA Index System, also known as CODIS, which produced a match with Acosta's DNA.
In between Bristow's killing and his arrest, Acosta appears to have split his time between Bonner County and Arizona, where he served prison time for felony assaults. Authorities in Idaho believe those brushes with the law caused Acosta's DNA to be entered into CODIS.
Acosta, 51, pleaded not guilty to the offense in September 2019. If mediation does not produce a result, Acosta is scheduled to be tried in March 2021.
Keith Kinnaird can be reached by email at kkinnaird@bonnercountydailybee.com and follow him on Twitter @KeithDailyBee.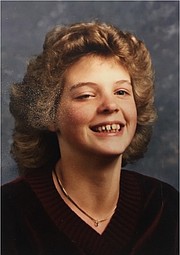 ---